Everyone now knows the trend for home entertaining and, especially in Australia's warm climate, outdoor entertaining. So we've put together a list of our favourite outdoor designs for entertaining.
Simple and transitional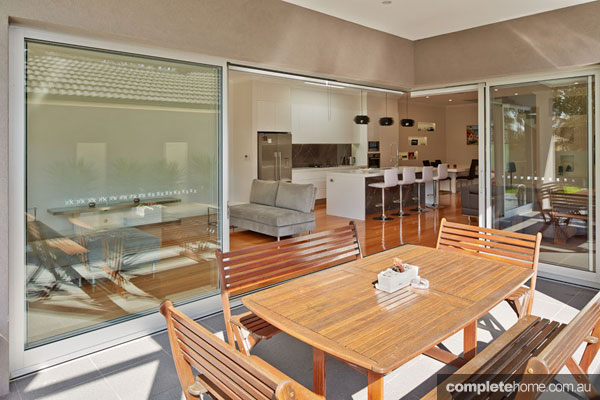 This outdoor area takes on a simple idea and makes use of a transitional space; the entertaining area is spread from indoors to outdoors. This     is perfect for all times of the year, and ensures spaces for guests who may want to retreat from the elements.
Built by M.A.G Constructions
Letting the outdoors in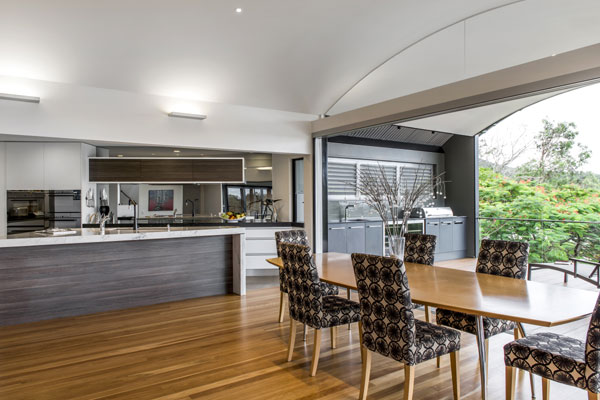 This gorgeous space by Enigma Interiors gives so many options; there's an outdoor cooking and barbecuing space, as well as a full kitchen just indoors. You can easily move the table and chairs to the outside deck in summer and back inside for winter, while always maintaining a connection to the outdoors.
From fun to formal
This kitchen and outdoor space is perfect for moving between different events; while the outdoor area is perfect for a summer barbecue or a glass of wine as the sun sets, the indoors is great for a winter dinner party. And neither option compromises on the view.
Casual cabana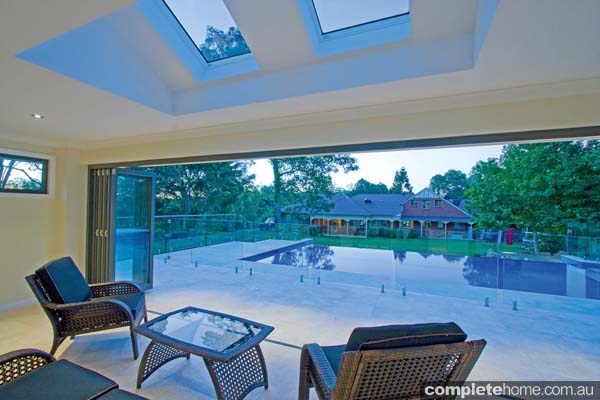 For the perfect casual and relaxed space for entertaining in summer, this cabana definitely fits the bill. With comfortable outdoor furniture, modern facilities, and shelter from cool night breezes, this area is a brilliant space for outdoor entertaining.
Everything (including the kitchen sink)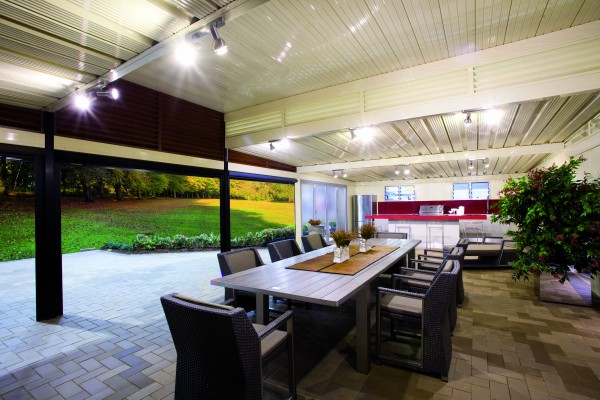 This outdoor space doesn't skimp on the best facilities – a large dining space, a fully functional kitchen, plants and relaxation areas, and the fantastic shade structure by Apollo Patios. This adjustable structure makes it easy to transition from summer to winter.
By Lauren Farquhar