There are so many elements in making the perfect kitchen for your home. Today we look at one of the more important parts – the kitchen bench and all of its potential.
Burning bench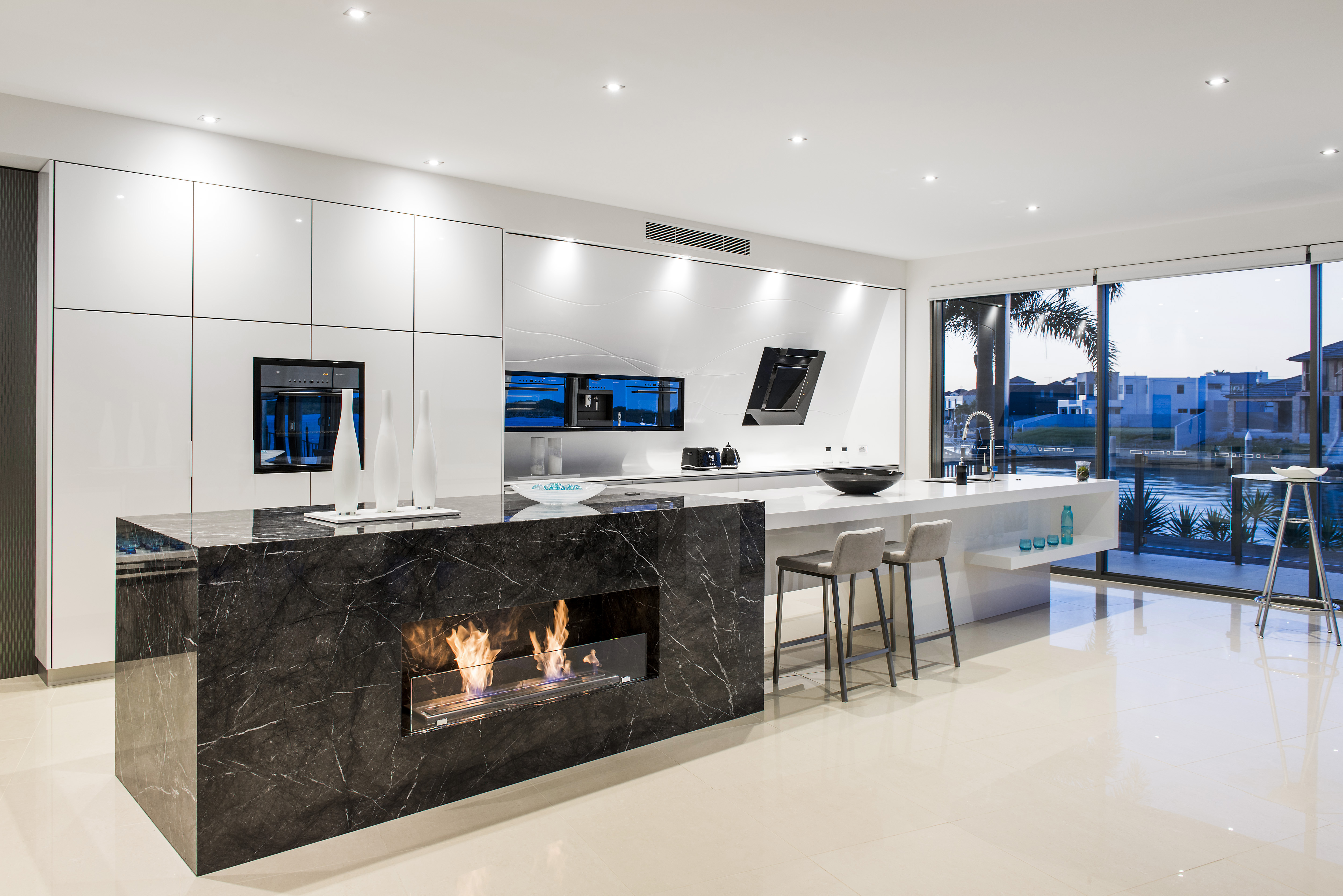 We cannot get over this stunning benchtop from a project by Enigma Interiors. The use of Grigio Carnico marble around the fireplace end is inspired. The fireplace adds a unique style to the design while keeping the space warm during the winter months.
Kitchen design by Engima Interiors
A new dimension
This kitchen bench creates unusual lines in its use of space. The Pietra Grey Marble (which matches the splashback) sits back from its Caesar bench top. You could include bar stools in this space, but with this gorgeous look, would you want to?
Kitchen built by M.A.G Constructions
Pop-up bench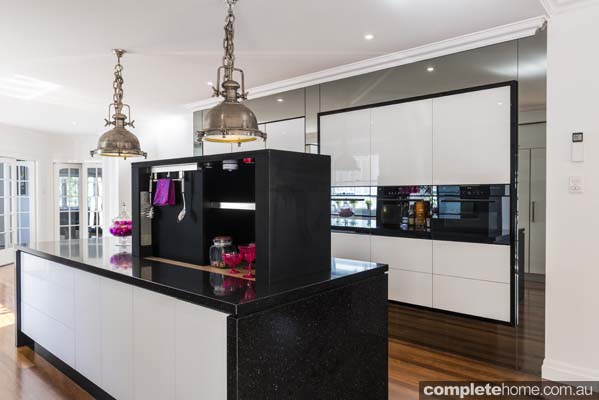 This black and beautiful quartz bench top uses space in an entirely new way. The pop-up unit in the centre eliminates deep, hard-to-reach cupboard space below and creates a new easy-access storage point. Stylish, clever and useful, we love this idea.
Kitchen design by Enigma Interiors
Dynamic and daring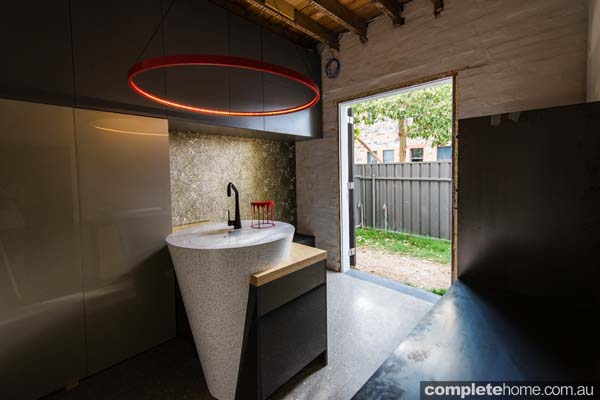 We can't say we've seen too many cone-shaped kitchen benches, let alone those with such creative aesthetics. The use of Samsung Staron Solid Surfaces in Mosaic Dalmatian to create the bench is inspired, as is the use of the dramatic overhead O-Lux-1200 light that mirrors the bar's iconic shape.
Surfaces by Austaron Surfaces
Timber treat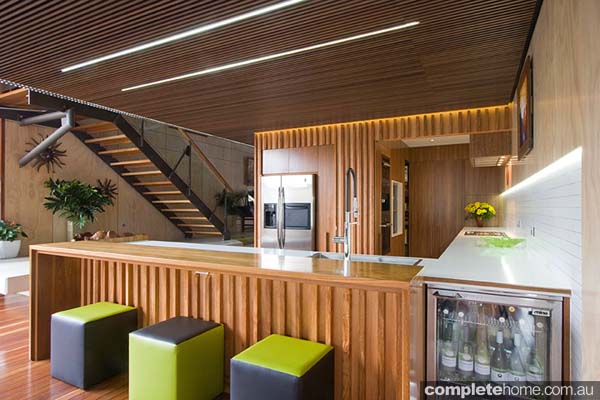 Feast your eyes on a creative and naturally-styled kitchen bench in a combination of timber and stone. The sheer talent behind this bench, and the simply stylish results should have you easily inspired.
Kitchen design by Garsden & Clarke Kitchens
Bronze Beauty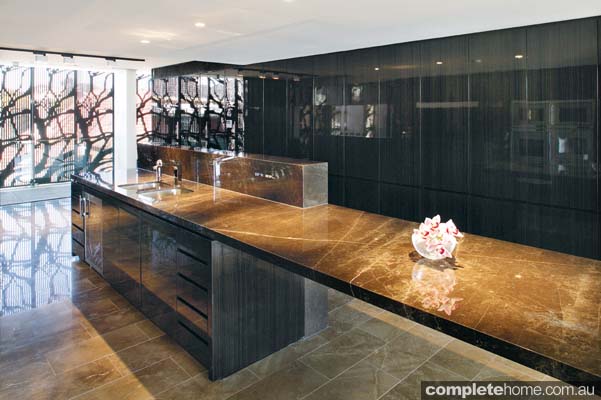 Through a combination of marble and bronze aluminium is how this gorgeous kitchen bench was achieved. The style of the bench and the use of space turns this bench from simple to stunning.
Kitchen by Attard's Kitchens & Cabinetry
By Lauren Farquhar