A project that was hard to access, this rooftop garden now shines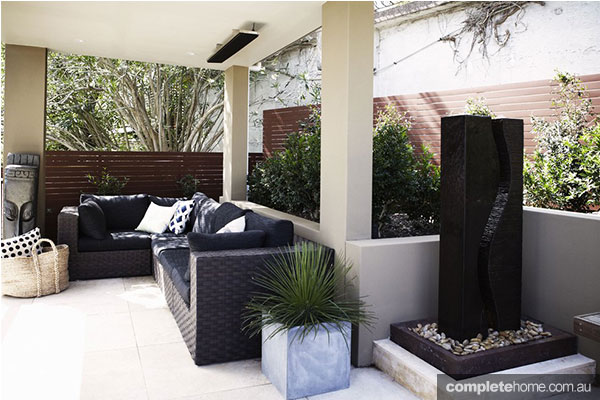 This rooftop garden installed by Harrison's Landscaping has become an amazing location for entertaining, relaxing and enjoying the Australian climate. However the process for creating it was far from easy.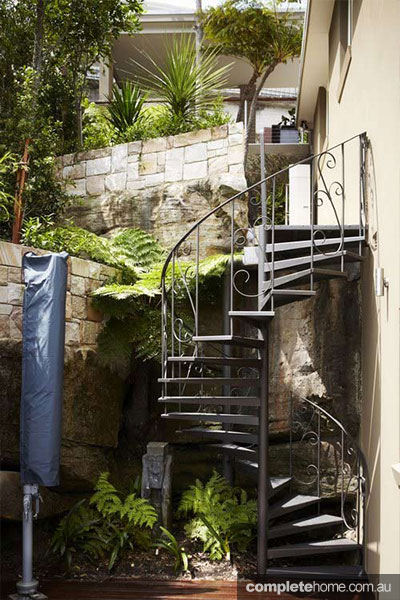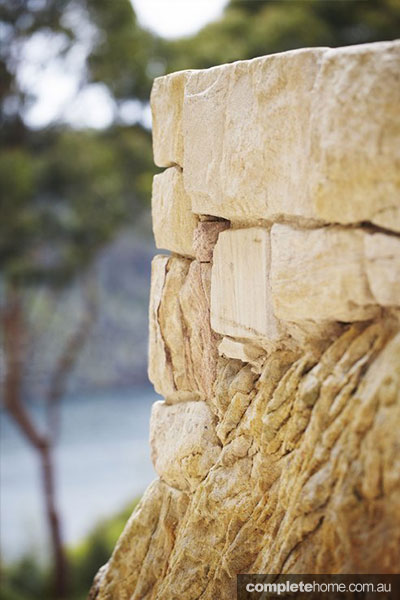 The only access to the rooftop was through a metal spiral staircase. This resulted in all materials and tools having to be carried up and down the stairs. The rooftop began as a concrete slab overrun with lantana. After Harrison's Landscapes stepped in, the space is a perfect contemporary outdoor space.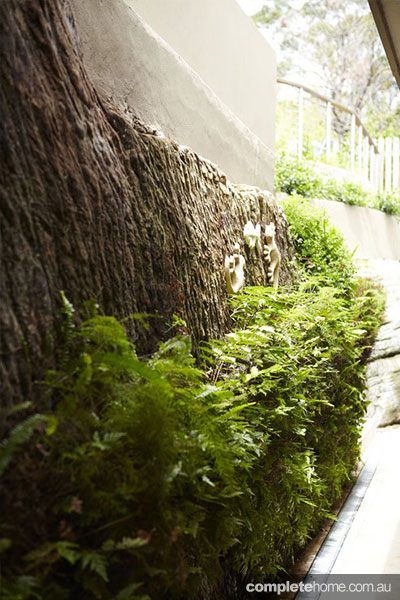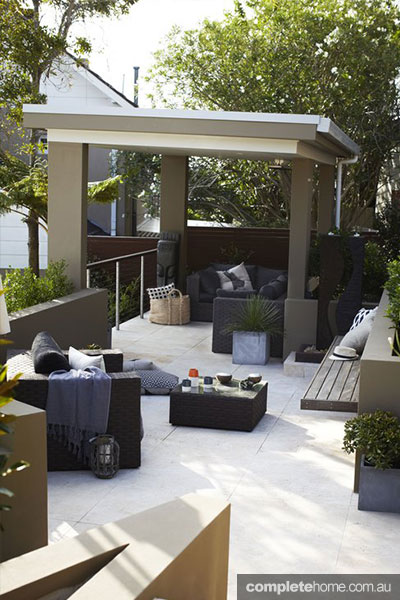 Concrete footings and retaining walls were installed to create the main space, and then the cabana was added. This cabana includes a cantilevered corner, down lights and heaters – ensuring the family can use the cabana throughout the year and the elements.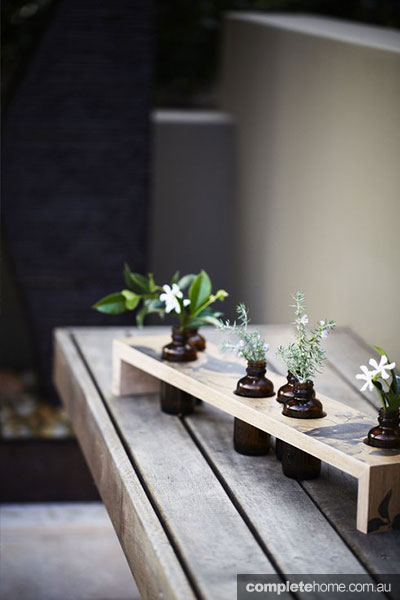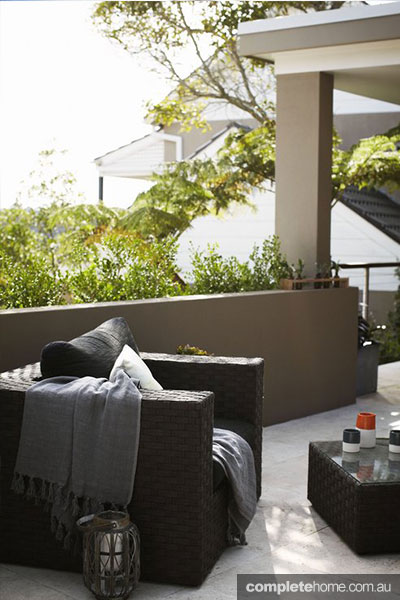 The space includes seating, a BBQ area and plenty of greenery. Harrison's included Buxus, Magnolias, tree ferns, Leriope, Lilly Pilly and Murraya. This created a lushness and variety to the rooftop area. The tiles used are 800 x 800 travertine tiles, which created a beautiful effect against the planting.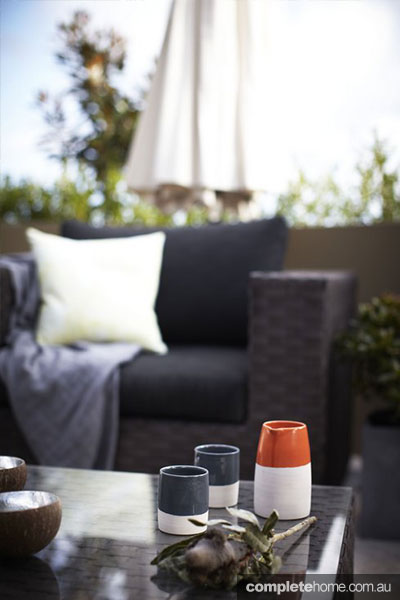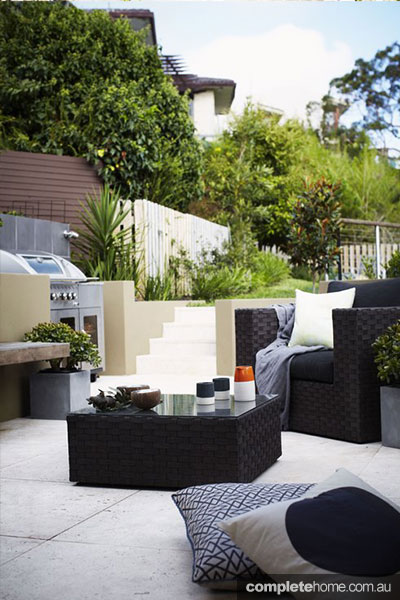 The end result for the clients is a practical and beautiful garden and entertaining area. And with the spiral staircase, it ensures lots of exercise with use.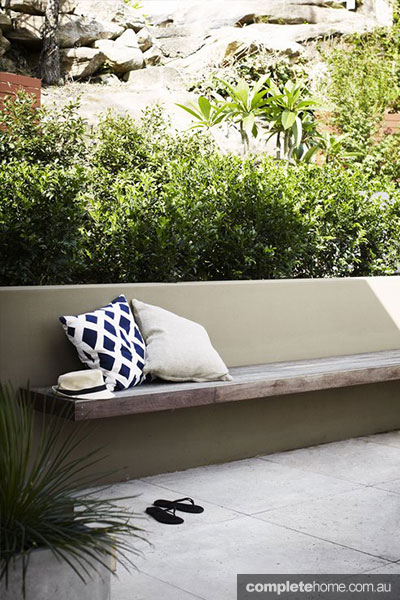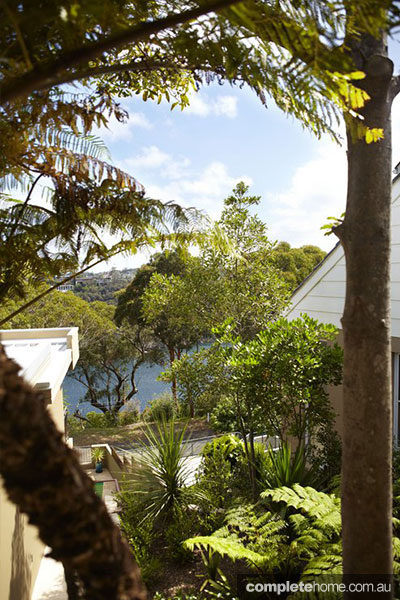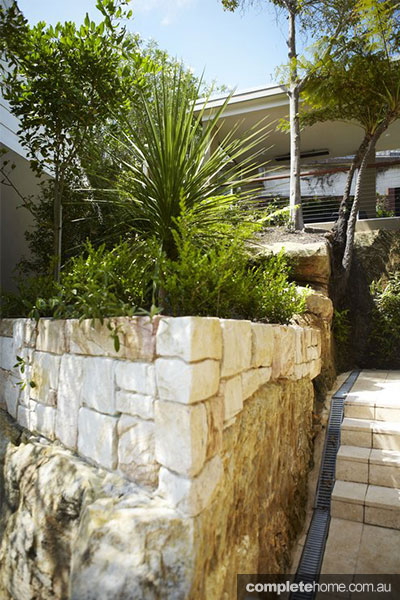 Written by Lauren Farquhar