A challenging landscape design, this home in Bulli has resulted with a beautiful contemporary outdoor space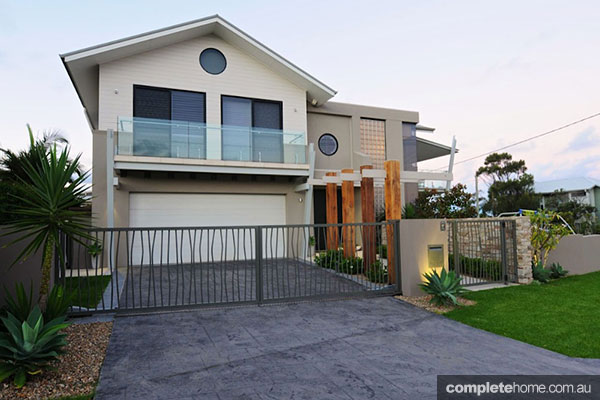 Close to the water and extremely windy, this property was a challenge to design for. The brief was to create a garden space in the front and sides of the home as it did not have backyard space. This garden design had to be suitable for small children and easy maintenance.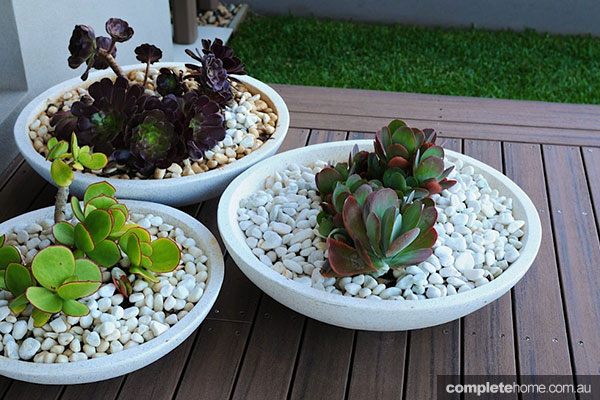 Site Design + Studios aim always is to pay attention to designing every section of any space – and to never leave dead space. In a space this compact, this was very important. The front had to be designed as a durable, play area with easy sightlines from the house, as well as ensuring safety. This meant the installation of a masonry fence across the front of the yard, complying with council conditions.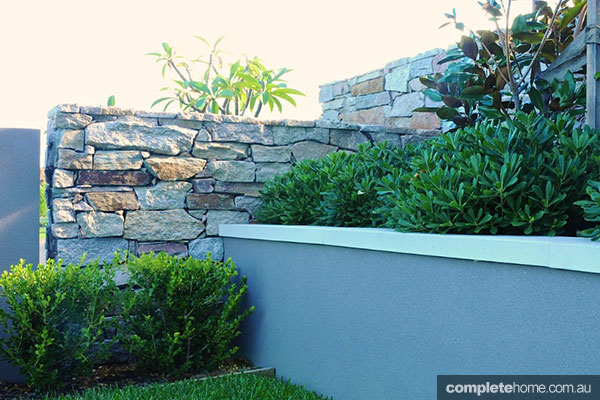 In order to ensure the house wasn't simply surrounded by bland walls, Site Design + Studios articulated the wall, moving the structure in and out, giving it character and levels.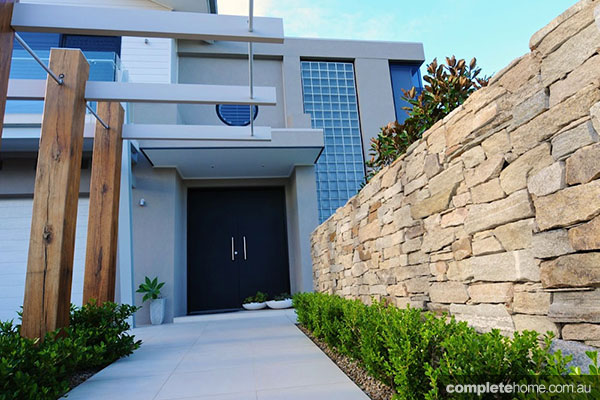 The new front drive and entrance used recycled hardwood bridge beams – these were challenging to install however were a major feature of the landscape design.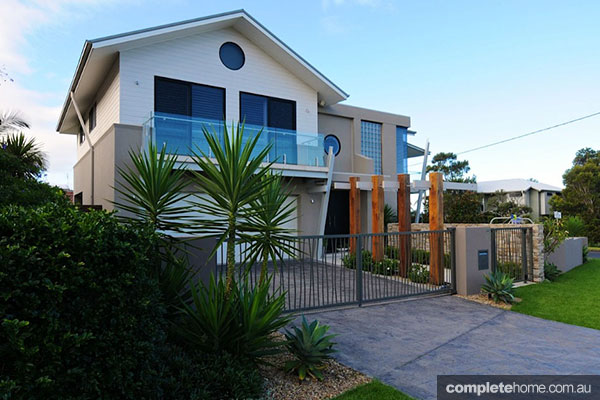 The result is a seamless surrounding front and side outdoor design, which ensures safety and style.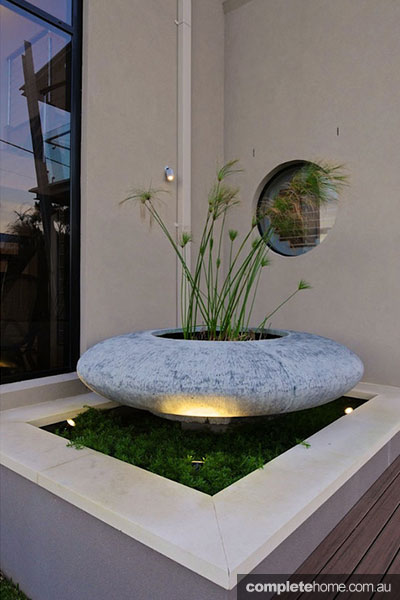 Written by Lauren Farquhar