With its comfortable, neutral interiors, this Barbados abode is the epitome of sophisticated island living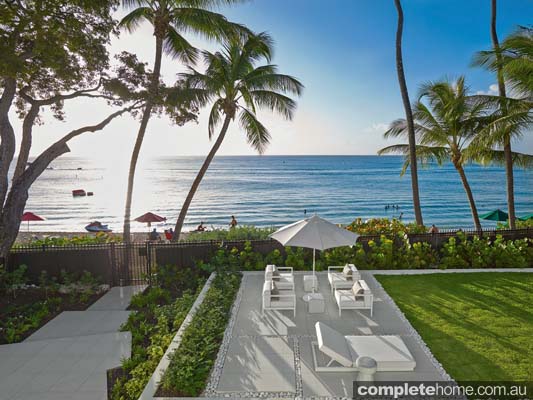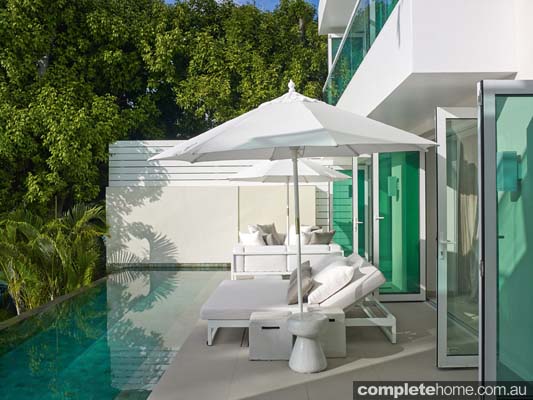 Light, bright and beachy, this fabulous luxury holiday home is typically tropical. Named Footprints, the project is the work of acclaimed UK interior designer Kelly Hoppen. Featuring her signature pale and pared back colour palette, this enormous house and extensive outdoor living areas are an ode to island life. Located on the island of Barbados in the Caribbean, it is fitting that the natural beauty of the site's surrounding landscape has influenced the design and style of the estate. "The key inspiration for the Barbados project was drawn from the tropical climate and idyllic views of its location," says Kelly, adding "As with all my designs, it is neutral, very zen and calming."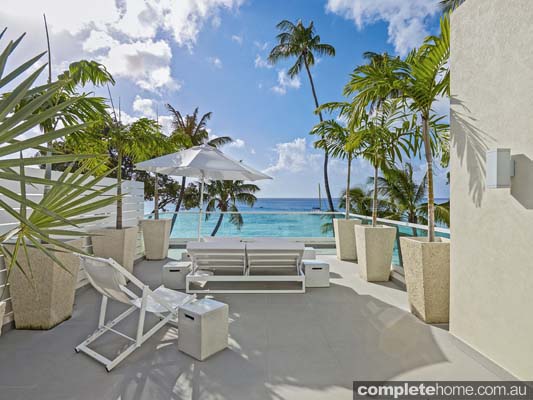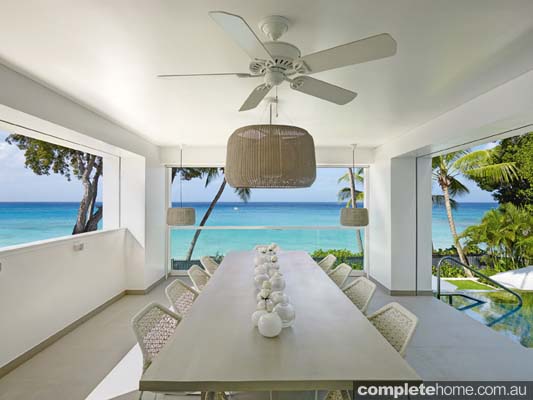 On this balmy island, a connection with the outdoors is a must, and so the property features an abundance of outdoor living areas. Open and closed terraces feature on each floor and the ground level terrace gives direct private access to a white sand beach.
Designed with comfort and entertaining at the fore, open-plan living areas were essential. "It was important to have big and open living spaces in which people could smoothly flow from an open terrace through to a dining area and into the indoor sitting room," says Kelly.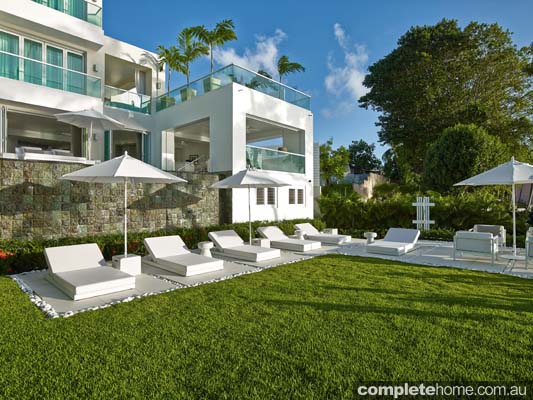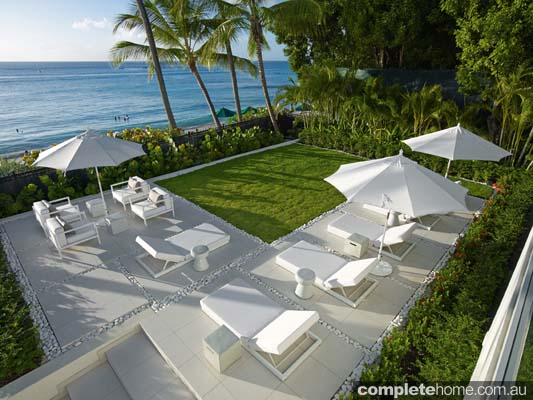 "The home is on one of the best locations of the island and is suited for both families and those without children. It functions as a tranquil space where you can completely relax as well as being a perfect space for entertaining and having guests," says Kelly. "I really wanted to ensure that the outdoor and indoor spaces merged seamlessly with each other to optimize the entertaining opportunities in this incredible setting and climate."
The outdoor living areas are chic with an all-white colour palette against a fresh green lawn that leads to the beach. Seating and shade options are aplenty for entertaining friends and family, and to ensure comfort and relaxation.
This is a sophisticated yet comfortable space that captures the true essence of holiday living.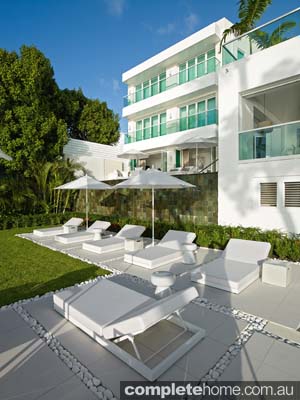 Obviously working on a project in such a gorgeous, exotic location is not without its perks. Not only were the clients a pleasure to work with, enthuses Kelly. "After finishing a hard day's work installing, it was wonderful to be able to step straight onto the beach for a sunset swim — it truly is a magical place."
Designed by Kelly Hoppen
For more information
kellyhoppen.com
Written by Emma Wheaton
Photography by Mike Toy
Originally from Outdoor Rooms Volume 25