When space is at a premium, a vertical garden or green wall is the ideal solution.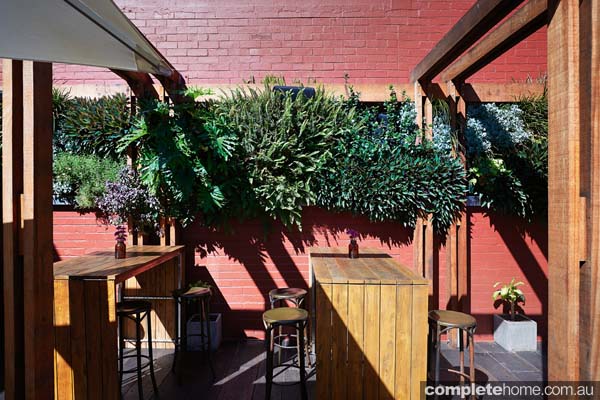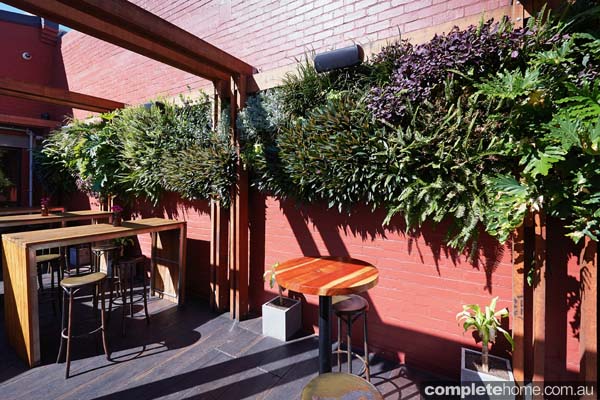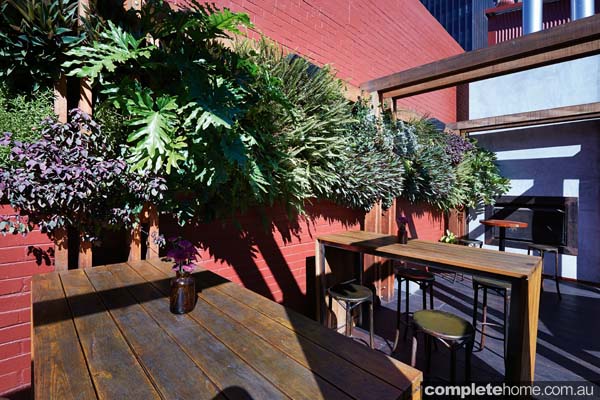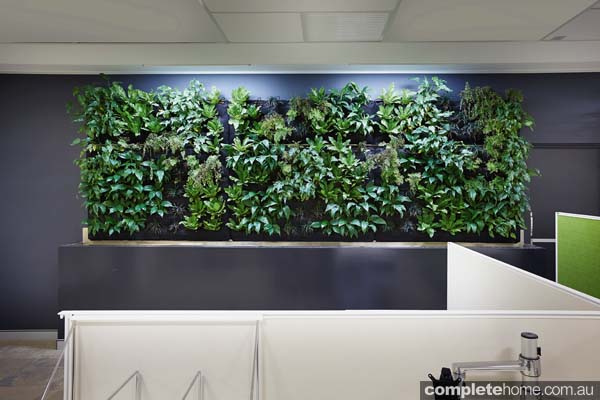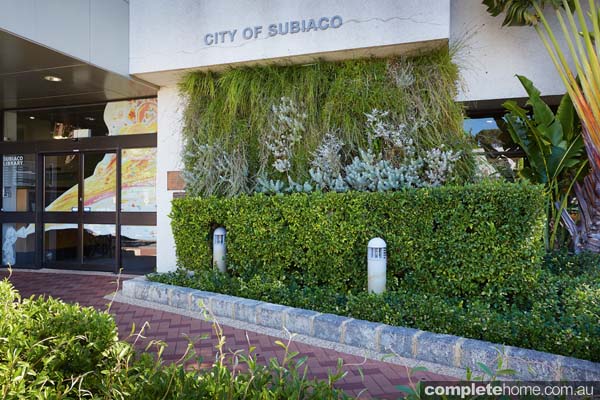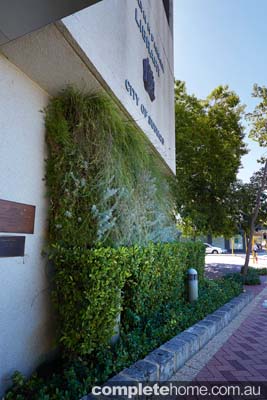 Vertical gardens, also known as living walls or green walls, offer a host of benefits. They allow you to introduce plant life into small spaces such as balconies, they can reduce the ambient temperature in their immediate surrounds, clean the air and encourage biodiversity.
"Vegetation is grown in specially designed systems that are supported vertically, creating exciting new possibilities for landscape, urban and interior design," says Stewart Winsor of Deep Green, a company that began pioneering the design of vertical garden systems in Western Australia four years ago.
"The vertical garden provides a means of greening difficult places where a homeowner may think they cannot have a garden. If you cannot grow a ground-level garden, then we can take your garden up your walls or fence lines. By having the ability to grow a vertical garden we immediately increase available planting area."
Using a specialised lightweight growing media, automated direct irrigation methods and a palette of species specifically selected to be hardy, adaptable and aesthetically pleasing, Deep Green can design and install a custom-made vertical garden, or it can supply an easy-to-use DIY system.
"We are the only company in Australia to supply such a lightweight system. This is because our system is more hydroponic than other systems on the market so it requires only very small amounts of natural growing media," explains Stewart. "A total panel of 1.5m², once fully saturated and planted, only weighs 48kg. The system, which uses a specialised organic fibre-growing media, is very slimline so it does not take up valuable space in small side pathways or courtyard areas," he adds. "It is also very simple and easy to change plants over if required."
Deep Green has performed countless trials on soil types and plant species to compile a list of plants that will thrive in a vertical garden. When doing this, Deep Green called on the expertise of the company's qualified horticulturists.
For ease of care, Deep Green installs inline liquid fertigation units into each vertical garden. "This makes the gardens fully automated with very little to do to maintain the garden. A brief prune every few weeks and a top-up of fertiliser as required is about as stressful as it gets," explains Stewart.
The vertical garden systems, including the latest addition to the range — the DG-40LWP 1500mm x 950mm x 40mm panel system — are available from Deep Green's office in the Perth suburb of Osborne Park. A network of interstate distribution outlets is currently being established.
For more information
Deep Green 23 Colray Avenue, Osborne Park WA 6017
Phone (08) 9242 2299
Email admin@dgls.com.au
Website deepgreenlandscaping.com.au
Photography by Ron Tan
Originally from Outdoor Design & Living magazine, Volume 29