The ultimate in innovative pool design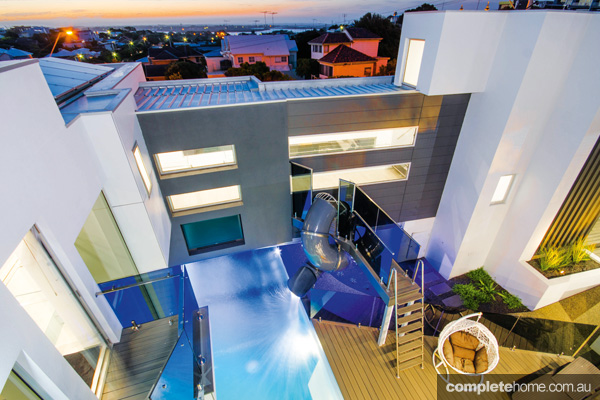 Take a step into this impressive outdoor living area and you will no doubt be amazed by the innovative design and inspired craftsmanship. This contemporary outdoor pool by Kiama Pools has been cleverly designed with limited space and functionality in mind. Positioned along the side wall of the house, the pool is visible from the kitchen and bar area, the multi-level decking and surrounding windows.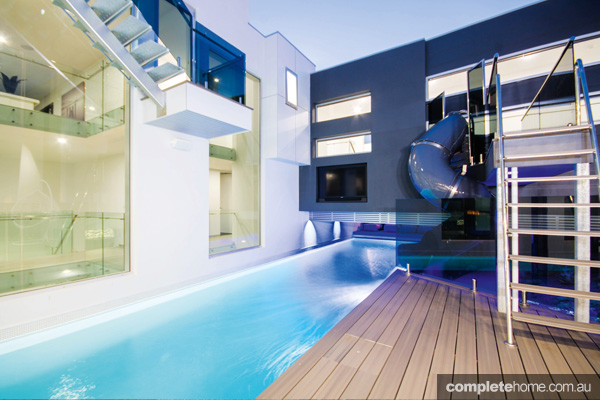 Encased by a tinted glass fence, the pool acts as the central feature of the architecturally unique outdoor space. The modern design uses clean endless lines that create a smooth transition between the ground decking level and the pool. Internal pool lights have been installed to highlight the white interior and allow the pool to be the star attraction of the home by night.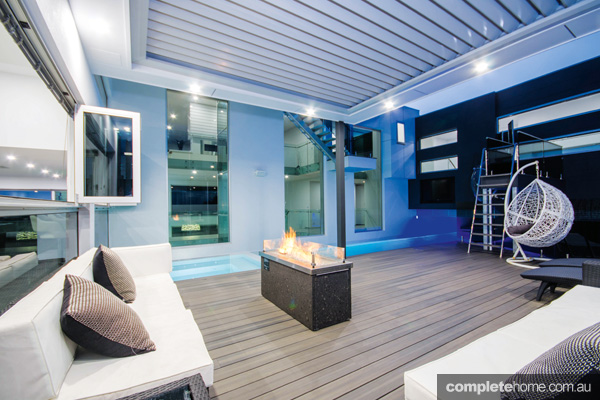 If you are after some extra fun, take a ride down the impressive waterslide, which has easy access steps located from the decking level. The pool and outdoor living spaces are perfect for entertaining family and friends. Utilising all areas of the confined courtyard, this pool design combines practicality with luxury, making it the complete outdoor living room.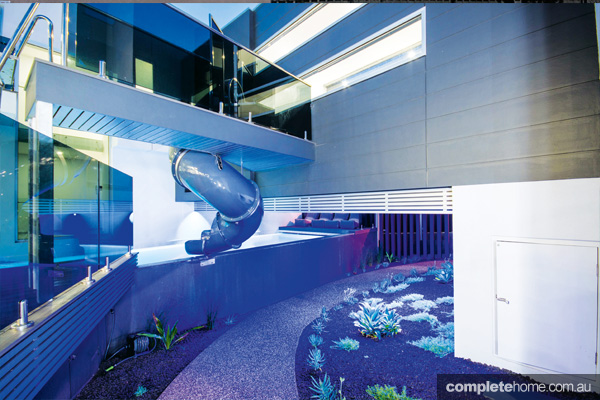 Kiama Pools and Landscapes has been operated since 1989 by landscape experts Tim Sprague and Stephen Lloyd. Kiama Pools believes in combining creativity, design and construction to produce some of the highest-quality lifestyle spaces and pools. The team at Kiama Pools is dedicated to providing their clients with the total outdoor package, making it easy to create and design your entire outdoor retreat.
For more information
Pool designed and built by Kiama Pools
Factory 17/34 Christensen Street, Cheltenham 3192
0413 948 382
House built by:
Le Maistre Builders pty Ltd
PO Box 48 Ocean Grove vic 3226
Phone: 03 52551309
Fax: 03 52551797
Originally published in Poolside Magazine, Issue 45