Small and uneven space posed a challenge, but this pool project was an ultimate success that resulted in a beautiful and serene outdoor zone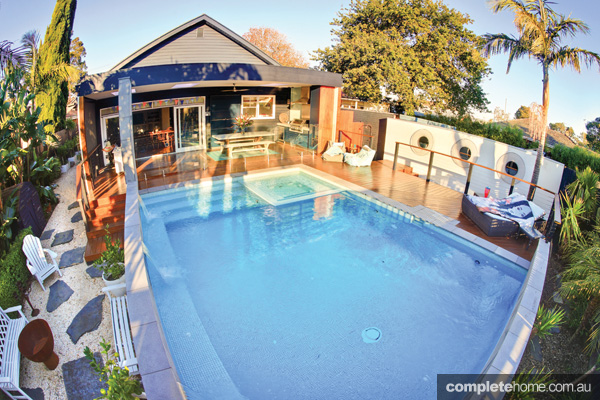 The brief was clear: create an outdoor space with a pool that flows seamlessly from the inside of the home, and don't forget the "wow factor". Kiama Landscapes and Pools went above and beyond to build this featured pool, which not only meets, but exceeds the client's expectations.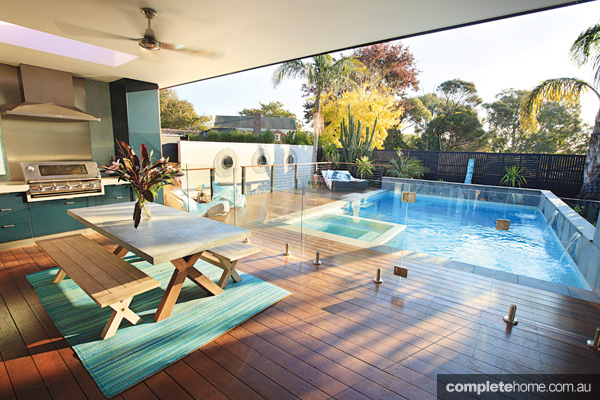 The pool and surrounding landscape, designed by Burnt Image and built by Kiama Landscapes and Pools, is a 5m x 4m pool with a 2m x 2m spa. The pool features bluestone coping and glass tiles, with spa lighting by Spa Electrics. A MX400 gas heater, PV3 in-floor cleaning and a Viron CL400 cartridge filter are also installed to ensure hassle-free functionality. Combining the best of both worlds, the spa and pool are built on the same level, just metres from the back door for great views and effortless access.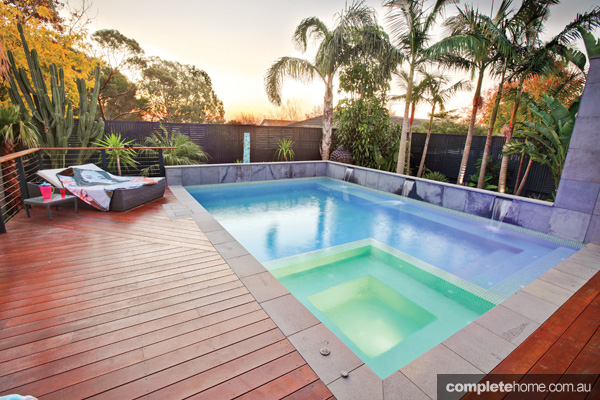 The challenge of this project was to ensure a seamless transition from inside to out, despite a 1.5m difference in levels and a relatively small and uneven space to work with. To meet the brief and marry the two zones, Kiama Landscapes and Pools decided to raise the pool 1.5m, providing great feature views from inside. A fire pit was also installed on the lower level, along with three water features on a raised wall, to create the wow factor.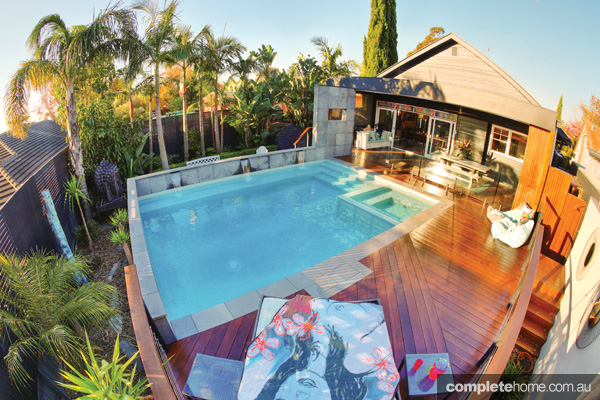 The decking, roofed entertaining area and landscaping were also constructed by the company. The finished product is an enviable and tranquil outdoor oasis that not only enhances the smaller backyard space, but provides fabulous views from the home's interior.
For more information
Pool designed and built by Kiama Pools
Factory 17/34 Christensen Street, Cheltenham 3192
0413 948 382
Originally in Poolside Showcase, Edition 23