Designed for a leafy suburban block with a north-west aspect, Refugium sought to provide a space for entertaining, relaxation and reflection — and to engender a sense of timelessness.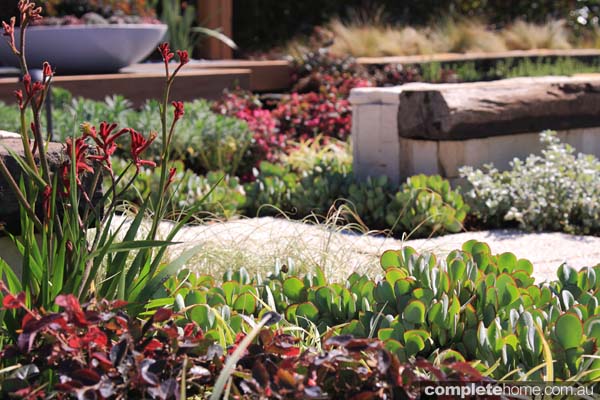 A summer pavilion sat at the heart of this urban refuge which won for ecodesign a Bronze medal in the Inspirational Gardens category. In designing and placing the pavilion, ecodesign employed the principles of passive solar design. The bluestone tiles, for example, provided thermal mass, while the pond was included to help cool hot summer breezes as well as provide a pleasing focal point.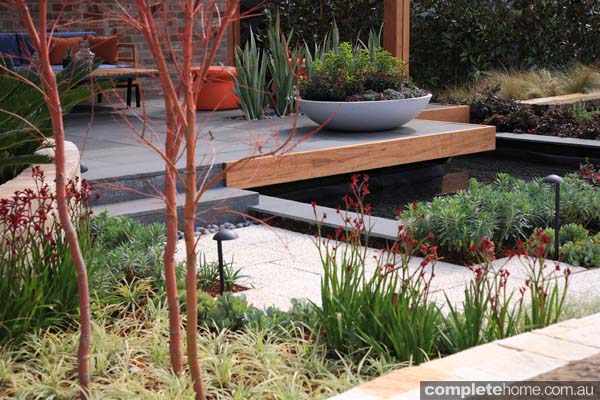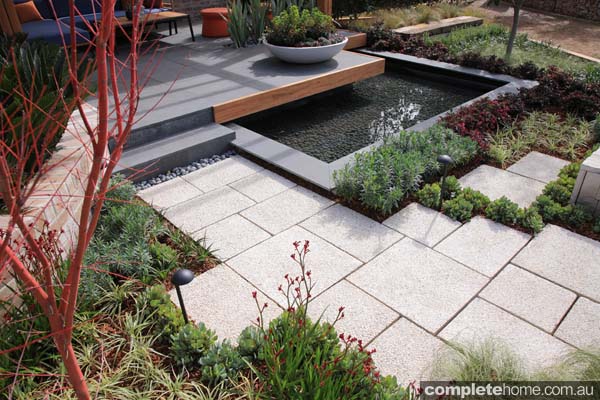 For screening and to create a sense of refuge and enclosure, there was a staggered brick wall at the back of the elevated pavilion and slim vertical timber battens along one side wall. To soften the lines of the design, recycled materials (in particular bricks and timber sleepers) were used as was a well-considered, low-maintenance planting palette.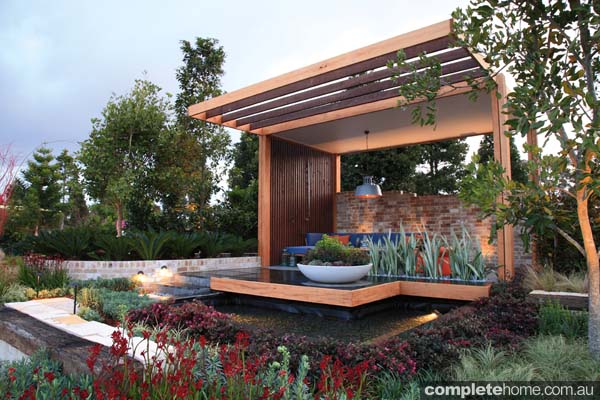 Chosen for interest throughout the seasons, the planting palette included smooth leafed quandong, for form and scale, and the deciduous Acer palmatum 'Senkaki' (a striking Japanese maple), for summer shade and winter sun. Foliage colours were chiefly silver, purple and deep green, which worked in harmony with the timber of the pavilion and the stone paving. For a burst of floral colour, there were red-flowering kangaroo paws.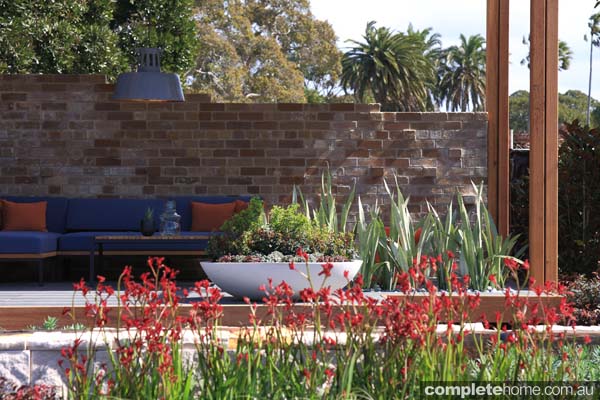 This quintessentially Australian garden was a wonderfully welcoming space in which a strong emphasis was placed on textural contrasts and the use of locally and sustainably sourced materials.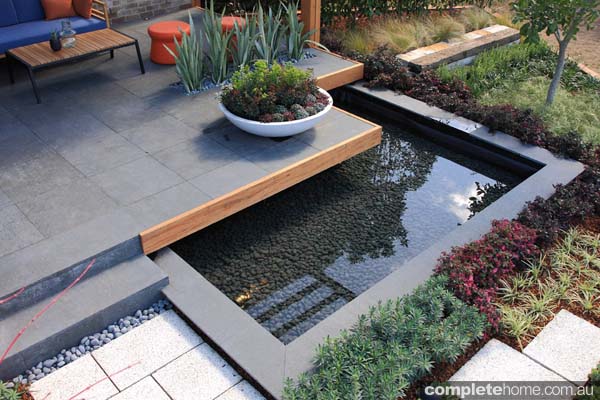 Originally published in Outdoor Design & Living magazine Volume 30