Offering impressive plant diversity, this landscape is a treasure trove of design delights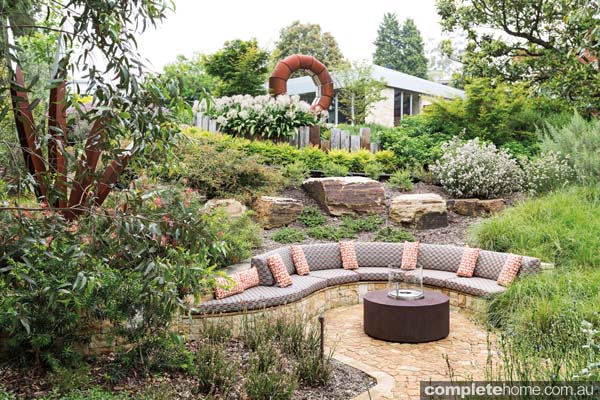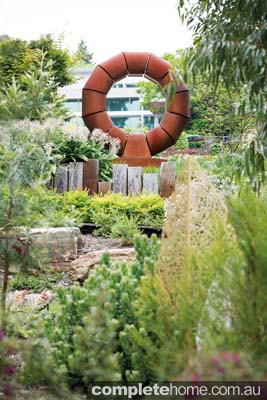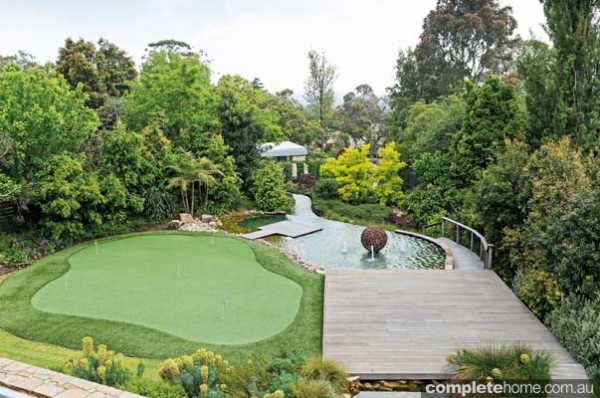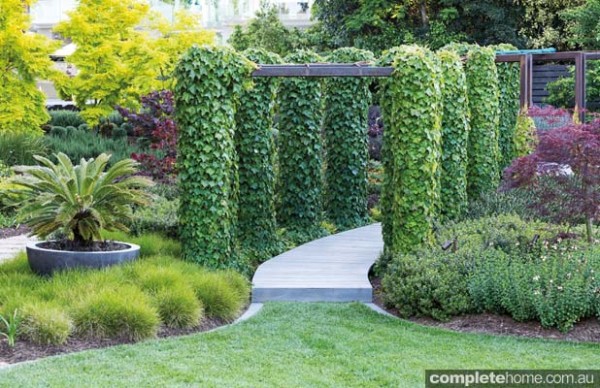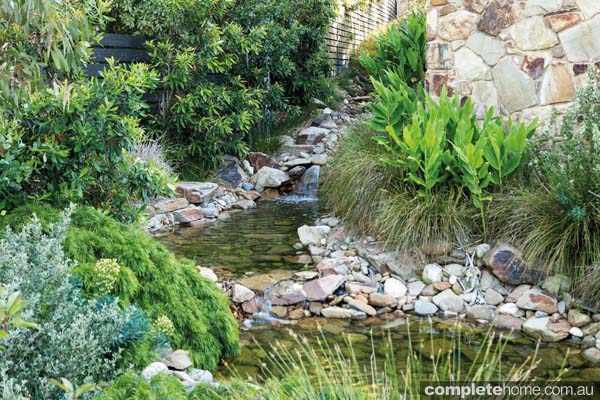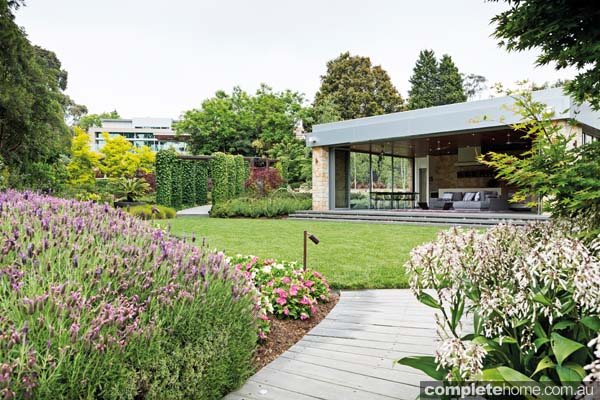 Of impressive scale, this lavish property south-east of Melbourne shows what can be achieved with a well-considered design. The house was built in 2009 on a half-acre block and The Garden Company was engaged to design and construct the surrounding gardens, including the stone-clad walls, putting green and ponds.
The sloping eastern boundary was bare but had the potential for something special. Dave Kerr of The Garden Company referred the owners to my company, Focal Point Garden Design, and I suggested a running creek, complete with pools and rapids leading to an existing pond adjacent to the putting green.
Matching the Castlemaine rock and river pebbles in the existing landscape, I designed it to sit effortlessly in the original landscape. Water is recirculated using a large underground ballast tank and is pumped up to a hidden entry at the head of the creek. Two 20,000L underground water tanks supply automated top-ups to the creek and ponds.
In 2010, the owners acquired the half-acre block directly behind the existing property. This consisted of a relatively flat upper tier with an overgrown grass tennis court, a steep batter and a lower tier where the ground gently sloped away to the next street. There were a few existing trees worth retaining, but it was basically a blank canvas.
The owners asked that a garden with lots of colour and interest be created on the new block so I suggested a "botanical gardens" theme where they could walk along meandering paths flowing in and out of garden rooms filled with trees, shrubs, perennials and annuals. I also suggested a summer house with an expansive lawn for entertaining, soothing water features, an arbour tunnel, sitting areas nestled along curved dry stone walls and carefully-sited sculptures.
The rubber-liner pond at the rear boundary of the original block was enlarged and reconstructed to incorporate a concrete shell tiled with black glass mosaics, an extensive negative edge and a 1.2m-high spillover wall directing the water to a hidden tank. Hiding the tank, a spotted gum boardwalk hugs the spillover wall then veers away to form a seamless transition between the existing garden and the new landscape below.
A hollow-steel arbour tunnel consisting of paired beams and posts painted a rust colour was built. A series of steel rods connecting each beam form the "roof" of the tunnel, allowing Boston ivy to climb and drape over the structure. This presents a lovely entry to a lawn area adjoining a contemporary summer house.
The boardwalk, flanked by colossal Castlemaine rocks, leads across the batter and down to a native garden on the lower tier, where dozens of plant genera grow, attracting an abundance of native fauna. Shrubs such as banksia, callistemon, grevillea and correa can be found, while many native perennials including kangaroo paws and poa provide colour and texture.
The earthy tones of Eco Outdoor's Cotto Antico Luce Tavolo pavers with an Antico Luce pebble inlay add to the native feel and form an exquisite path winding around the gardens, leading to another sitting area. Large bluestone steppers lead to a secluded sitting area where the garden can be viewed from a different perspective.
At night, creative outdoor lighting allows those being entertained to wander through the garden and enjoy another dimension of the landscape.