Shade sails systems like Shadeform Sails' Shaderunner offer a range of benefits, including UV protection, heat protection and rain protection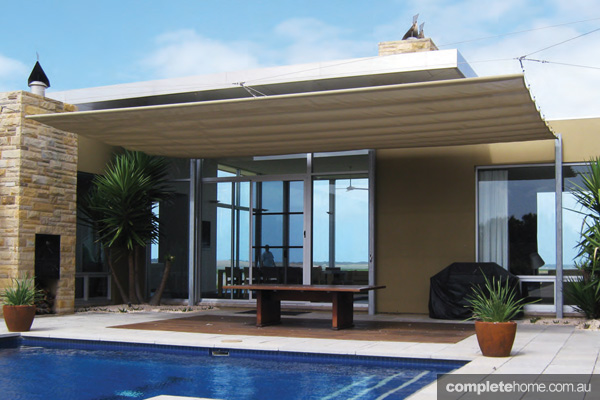 We all love spending time outdoors, be it lounging in the pool or cooking with the BBQ on the back deck. Unfortunately the weather can pose a number of problems, be it harmless but annoying rainfall or potentially dangerous exposure to the sun's UV rays. Shade sail systems such as Shadeform's Shaderunner not only offer a solution to these problems, but can act as a great design element in your outdoor living area.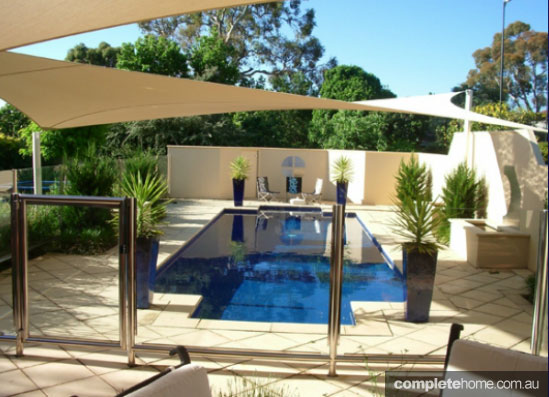 Simple but robust, the Shaderunner is a retractable sail specifically designed to allow the sail to fold in and out like a Roman blind. Benefits of the Shaderunner include easy operation and minimal fuss. With the Shaderunner you can manually control the degree of shade you require and it neatly folds away to allow as much sunlight in as you desire. Recent re-development has seen a new Shaderunner model designed with a PVC fabric, forming a fully waterproof canopy
The Shaderunner doesn't just provide protection from the sun and rain, but its distinctive form means it is uniquely positioned to act as an interesting design element, the type of which doesn't exist in other structures. Not only can you create wonderful visuals in your outdoor living areas, but you'll be protected at the same time.
For more information