A spectacular garden, landscape and entertaining area all constructed around the plunge pool centrepiece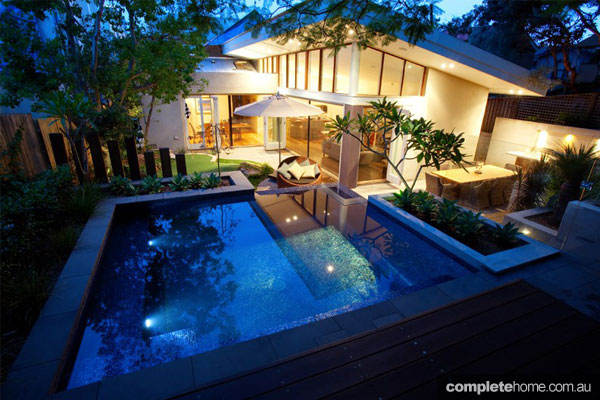 Located in leafy Waverton, Sydney, this backyard has been designed perfectly to compliment he plunge pool that is the artistic feature point of the garden.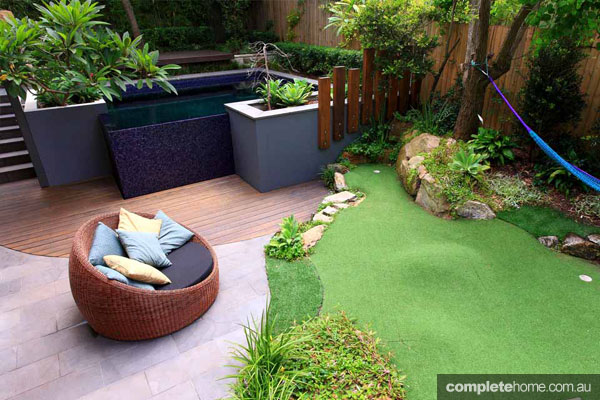 The garden design is green and layered – the pool provides the opportunity to use levels in the design. Surrounding the pool itself are planter boxes containing Frangipani, Agave and a Weeping Maple. The main garden uses a mix of planting, using Bamboo, Murraya and Blueberry Ash on the borders, with Lomandra, Agave, Snake Vine and Leriope under planting.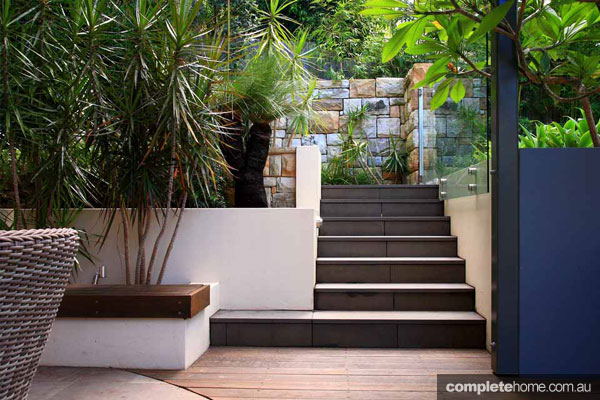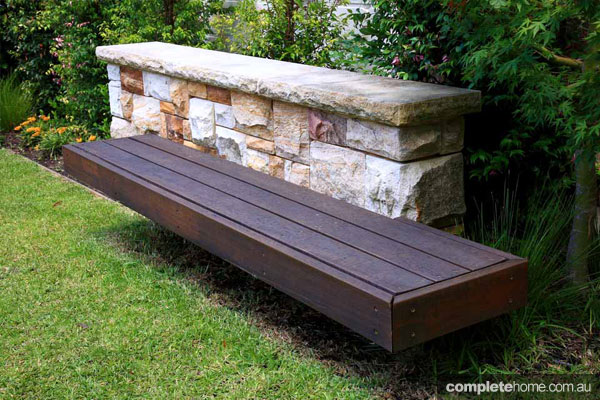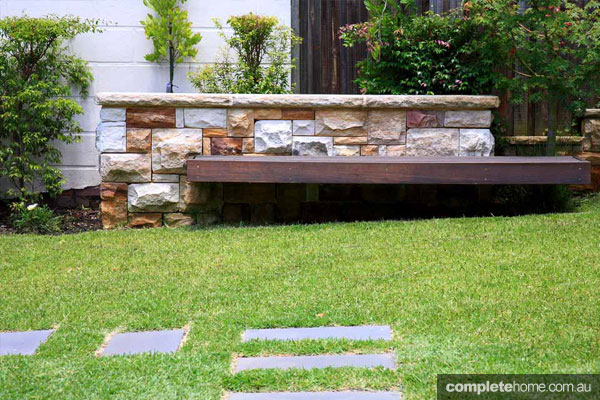 The design uses natural materials, creating a beautiful link between the planting and hard landscaping areas. Spotted Gum decking, Bluestone Tiles, and rendered Walls create this effect. There are also beautiful hand-crafted stone feature walls. The space is framed by sandstone walls, and clearly integrates the Australian texture throughout the design.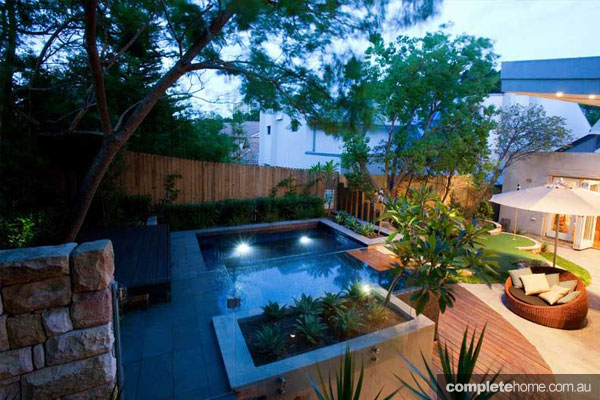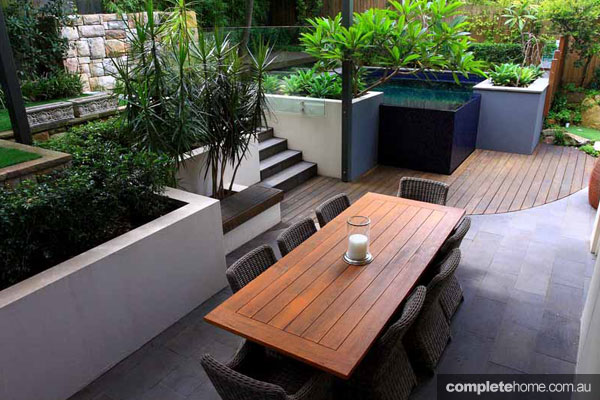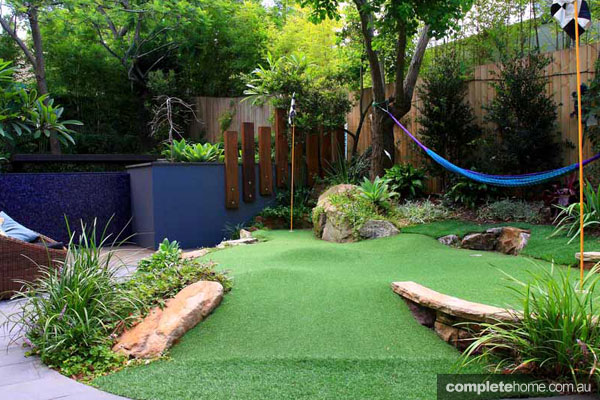 The design also emphasises the importance of linking indoors and outdoors. The verandah area, complete with barbeque and seating, spills out to the garden. The inclusion of a putting green is a quirky and individualised touch, clearly taking the client's needs into account.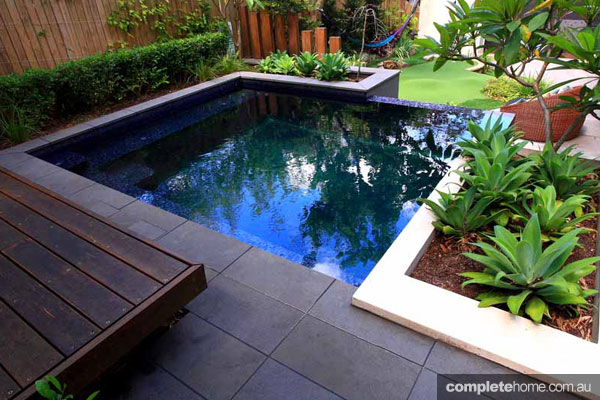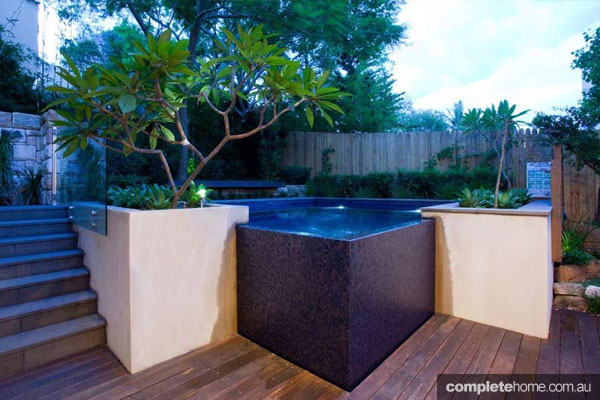 With all these small and detailed touches, Harrison's landscaping has created a beautiful and complimentary backyard, that suits the house and pool exquisitely.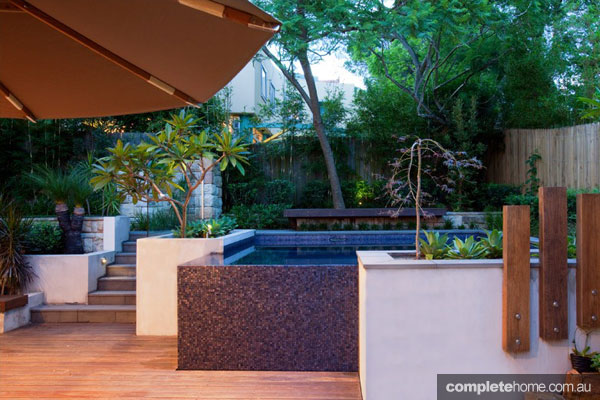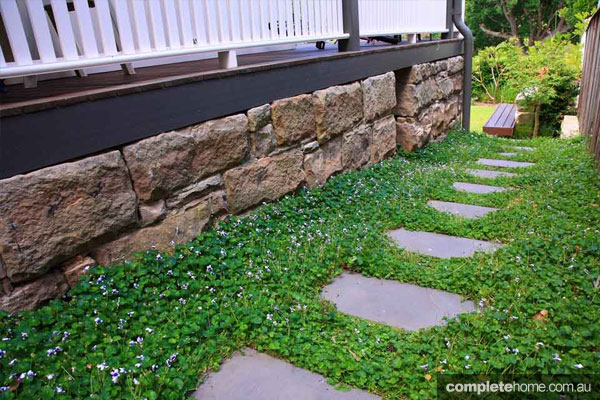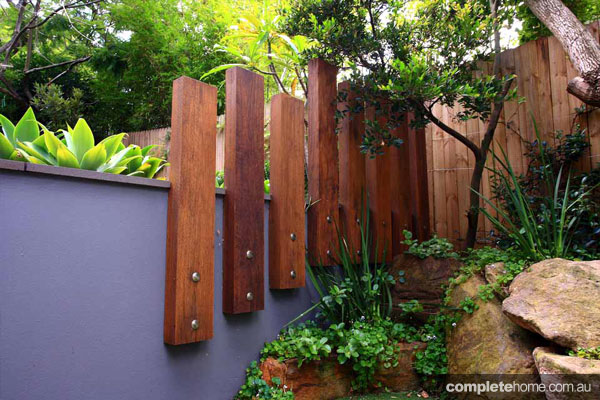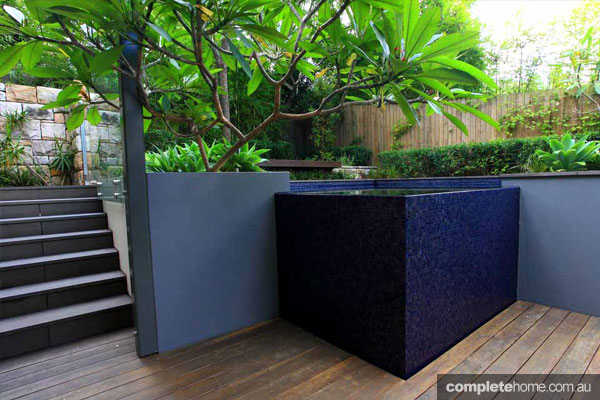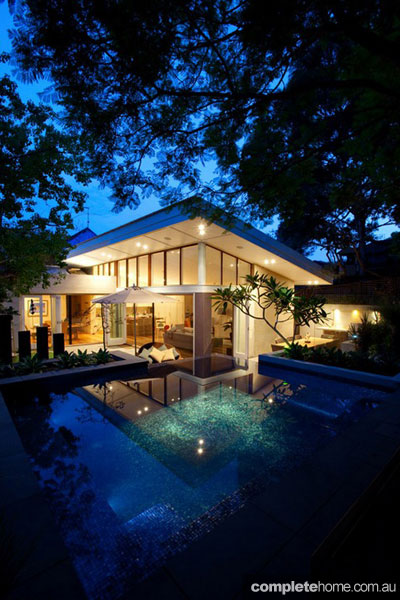 Written by Lauren Farquhar