Once an industrial warehouse, this now-renovated internal courtyard is stylish and peaceful
This internal courtyard space is a well-used area. Connecting the home's kitchen and living areas, the courtyard is a seamless insertion of the outside world into the midst of the home, without exposing it too much to the elements. Using clean and stylish design principles, the outdoor room is perfect as an internal thoroughfare and entertaining space.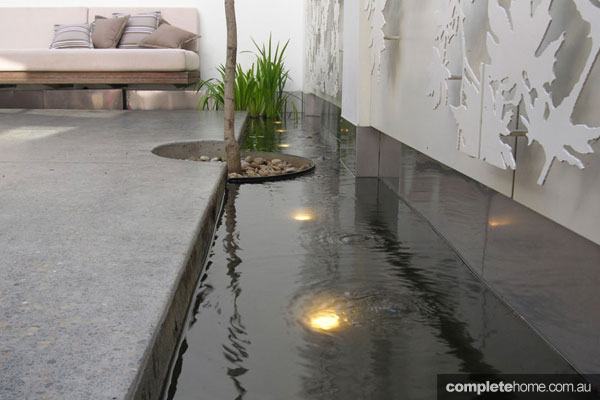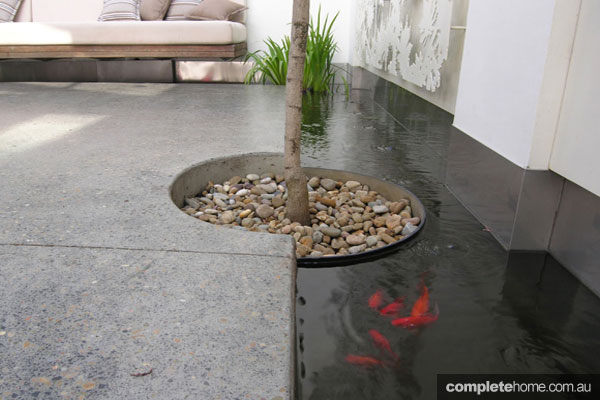 The inclusion of the narrow pond is especially effective, lighting up internally at night – forming a gorgeous water feature as well as the habitat for the fish that live in it. The pond also wonderfully reflects the natural light spilling from above, while opening up the space that surrounds it.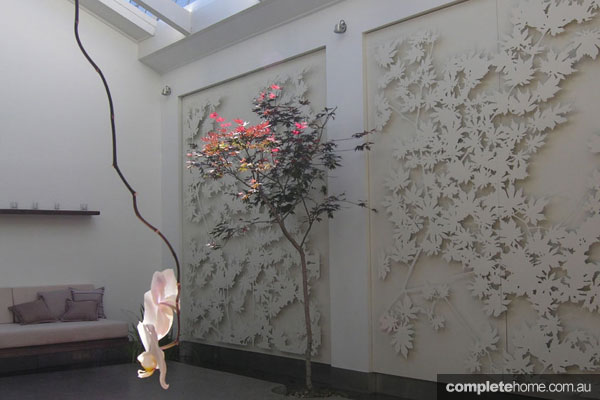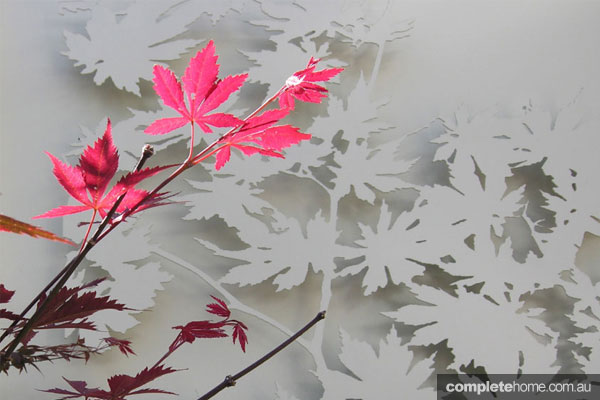 The feature of the space is the laser-cut stencil screen, which heavily draws from the maple leaf in it's intricate patterns. Applied to a large-scale wall, the screen is particularly sophisticated with the use of a neutral cream hue, letting the pattern and textures stand out. A maple tree was then planted to compliment this feature screen.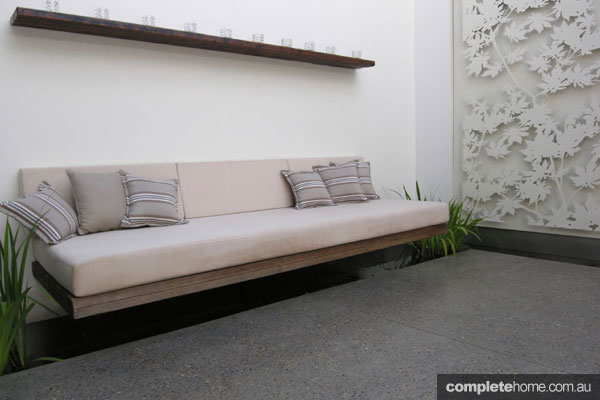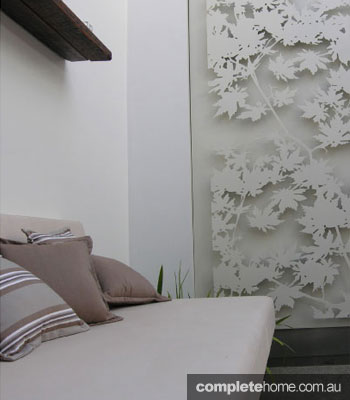 The courtyard is overall a success for the client – a fantastic use of dead space in their home, to create something unusual and inviting.
For more information see the Good Manors website.
Written by Lauren Farquhar