Outdoor entertaining and alfresco cooking is an important aspect of outdoor design these days. We take a look at some gorgeous outdoor kitchen designs: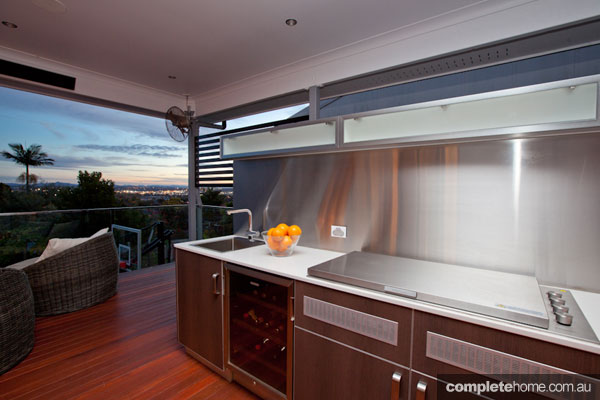 Clean timber decking, metallic cupboards and contemporary styled wicker cane furniture come together in this kitchen. Looking out to a beautiful horizon, but protected from the elements, this kitchen is a perfect contemporary design for cooking and entertaining.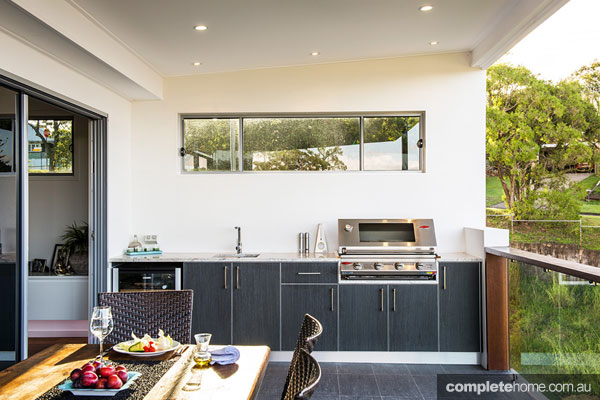 Simplicity can be key, as seen in the above balcony kitchen. The essentials are kept here – a sink, some cupboard space and a barbeque. Combined with a laidback dining space and glass fencing, this kitchen is beautiful in the bare necessities.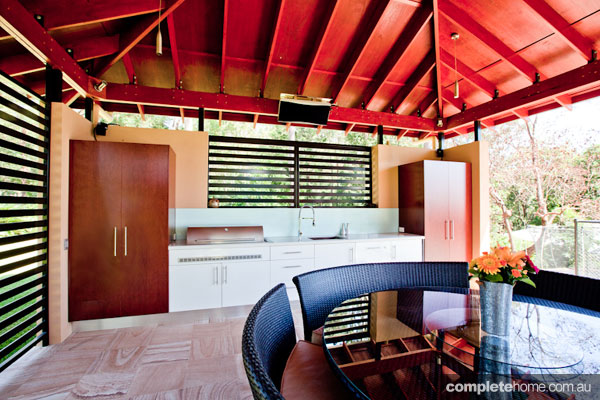 We love the exposed timber beams in this outdoor kitchen – combined with an unusual round outdoor dining table with rounded benches, and a gorgeous mix of white, timber and metallics, this kitchen space has everything, including style.
Written by Lauren Farquhar