We take a moment to explore some beautiful and natural-style outdoor room designs, all of which use timber effectively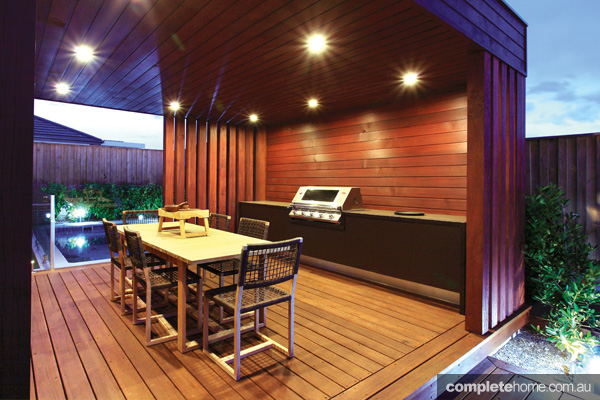 Simple and effective, this room functions as a dining and cooking space, with a large alfresco cooking space and barbecue, as well as a large dining table. This lack of clutter allows the quality materials used in the project to really shine – the use of LED lighting in the ceiling emphasises this. Lighting was also installed underneath the decking in order to give the appearance of floating.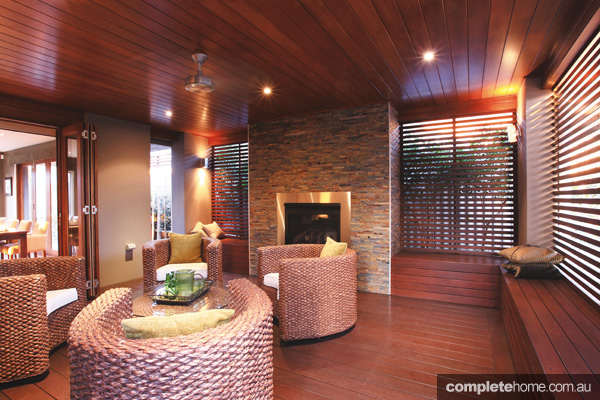 Styled to complement the façade of the home, this outdoor room combines bamboo, timber and stone in a combination of natural styles and textures. These materials all contribute to the privacy of the room from neighbours nearby while linking it to the outer garden.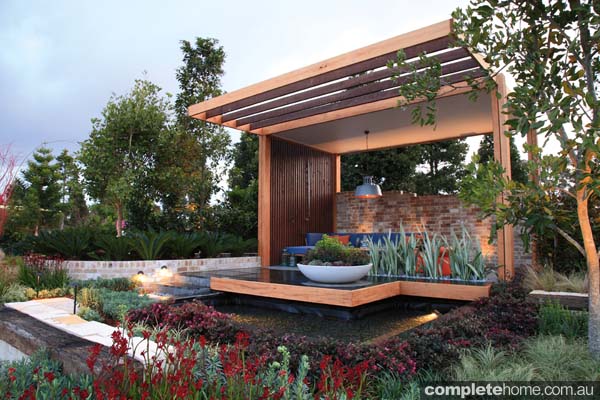 A summer pavilion, perfect for relaxing and entertaining in, is at the centre of this outdoor design. Using Japanese style elements, the timber pavilion is complemented by the brick wall featured behind it, and the use of both Australian and Japanese plantings surrounding it.
Written by Lauren Farquhar