When planning an outdoor area, you'll want to use it all year around, and after dark. To ensure you'll still be able to see your beautiful landscape, ensure you pick out some creative outdoor lighting solutions
Natural and alight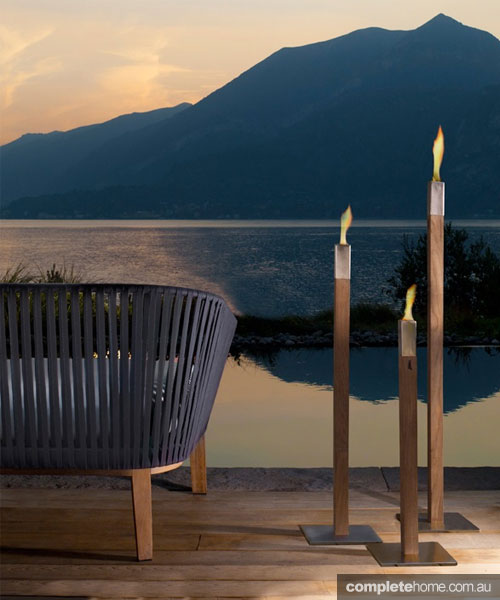 The Phoro torches are perfect if you like the atmosphere of a naked flame – with a rustic, natural style and metal bases, the Phoro Torches are gorgeous and unique – perfect for lighting up an outdoor cocktail party.
See more about Phoro torches here.
Glowing and eco-friendly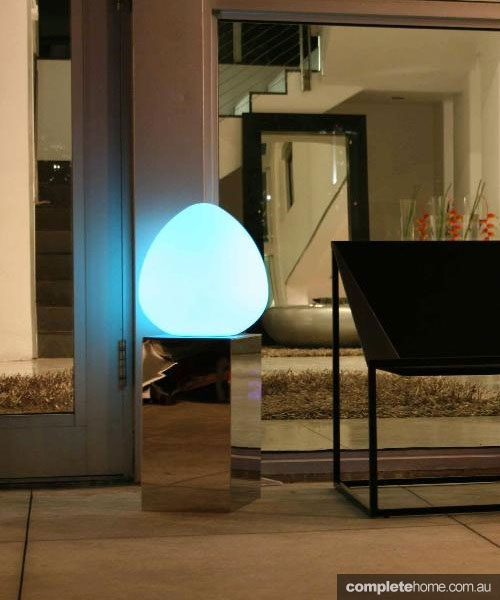 The Smart and Green Rock Light is a revelation, perfect for those who enjoy an outdoor design that's more sci-fi than jungle. The Rock light is energy efficient, and will cast a blue hue across your outdoor sanctuary.
See more about the Smart and Green Rock Light here.
Slender and modern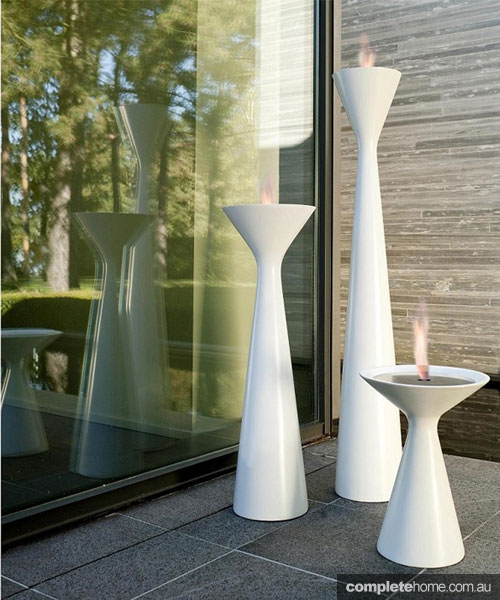 For an outdoor design that embraces modern whites and clean lines, the Tribu Torch will become an effective feature. Available in several sizes, you can customise to your design and the levels in your garden.
See more on the Cosh Living.