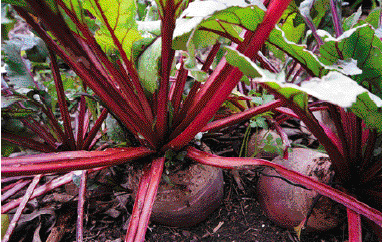 By Donna Macpherson
Time to plant Cucumber
Nothing quite says summer is here more than the sight of cool, crisp cucumbers sliced in a salad. They are quick and easy to grow and, like peas, the more they are harvested, the more fruit they produce. There are many varieties that can be pickled, eaten raw, used in appetisers, soups, to make tzatziki (a tasty Greek dip) or cooked with hot meals. Although they tend to spread, cucumbers can be grown up a trellis to save garden space. You can also pickle cucumbers, which can provide supplies during the colder months of the year when the vine has long gone. Four to six plants should keep the average family with cucumbers throughout summer, but perhaps plant them in their own bed so they don't take over the space reserved for other vegetables.
When to sow: From September to February in cooler climates and August to March in subtropical locations.
Spacing: Plant cucumbers every 50cm in rows 80–90cm apart.
Depth of planting: Sow seeds in position 2cm deep in groups of three to four. As they grow, leave the strongest and cut the rest off at ground level.
Time from planting till harvest: 8–12 weeks.
Tips: Cucumbers can be eaten at different stages of the development but may taste bitter if not picked at the right time. To decide when to pick them, rub your hands gently along the skin and if the small hairs protruding from the cucumbers break off easily, they are ready for picking.
Gherkins and other varieties The gherkins most people are aware of are actually a small cucumber with lumpy skin that is picked when 70–150mm long and pickled in a mixture of vinegar and other herbs. There are also Lemon Cucumbers which are small, yellow and round; Lebanese, Burpless, Apple cucumbers and striped varieties to try.
Tzatziki Dip Recipe
1 500g tub natural non-fat yoghurt
3 Lebanese cucumbers or a variety of your choice, deseeded & grated
3 crushed garlic cloves
1–2 tsp lemon juice, to taste
1 tsp salt ½ tsp
crushed black pepper
Simply combine all the ingredients, cover and refrigerate until needed. This will keep in the fridge for a couple of days. Fantastic served with lamb cutlets or lamb chops.
Time to plant Beetroot
Beetroot is somewhat of an Aussie icon; no true Aussie hamburger would be complete without a slice or two. But the sliced tinned variety pales into insignificance once you have tasted homegrown beetroot. It is a particularly rewarding crop to grow as it can be picked just six to eight weeks after planting. Beetroot is best grown in full sun in a rich, well-composted, slightly alkaline soil. Young leaves make a colourful and tasty addition to green salads and are full of vitamins K and A.
When to sow: From spring to early autumn in most climates.
Spacing: Plant beetroot seeds every 10cm in rows 30cm apart.
Depth of planting: Sow seeds in position 1–1.5cm deep.
For best supply: Sow every twoand- a-half weeks throughout the season.
Time from planting till harvest: Leaves can be picked constantly as long as enough leaves are left on the plant to provide nutrients. Baby beets can be harvested from six weeks or harvest larger beetroots at 10–14 weeks.
Tips: The addition of some organic fertiliser during the growing season will help ensure nice plump beetroots.
Cooking Beetroot
The most common way to cook beetroot is to simmer it whole with vinegar, cloves and peppercorns for about 30–40 minutes, leaving a little of the stalk attached to avoid losing its colour. You simply allow the beetroot to partially cool before slipping the skins off under running water. Allow to cool completely, slice and place in sterilised jars covered with vinegar. Another way is to bake smaller beetroots in the oven. A small amount of maple syrup splashed over the beets before baking will turn them into a taste sensation. Serve these baby beets hot.
Beetroot Dip Recipe
Roast several beetroots and an entire head of peeled garlic in a moderate oven for 45 minutes until tender, testing with a skewer to ensure they are cooked through. Peel beetroot and blend it with the garlic in a food processor till smooth. Stir in 1 cup of good-quality plain yoghurt and a tablespoon of lemon juice. Add ¼ teaspoon each of ground cumin and ground coriander. Serve with pita bread as a dip or as an accompaniment with grilled lamb cutlets.