A chic urban oasis in the heart of Melbourne provides all the necessary elements for sophisticated outdoor relaxation and entertaining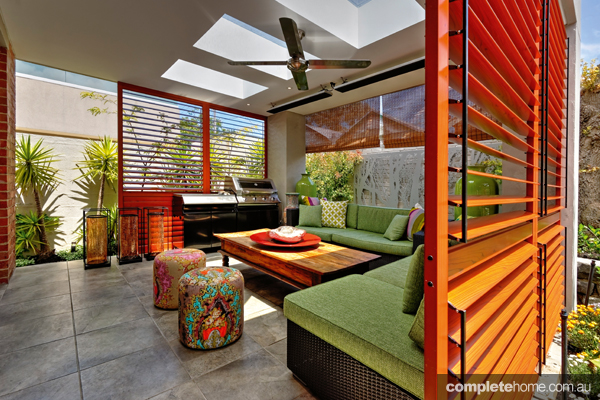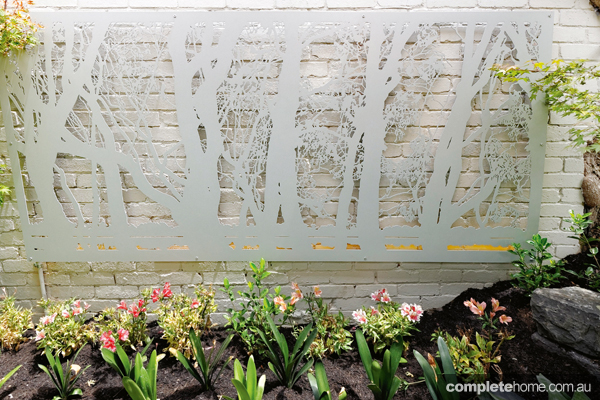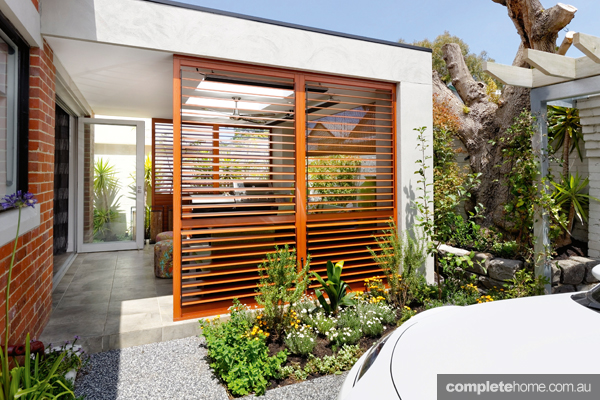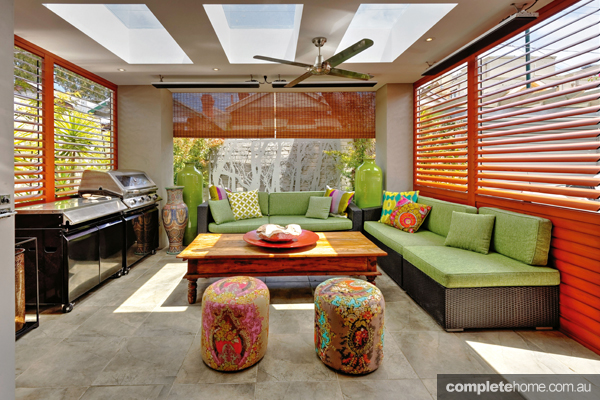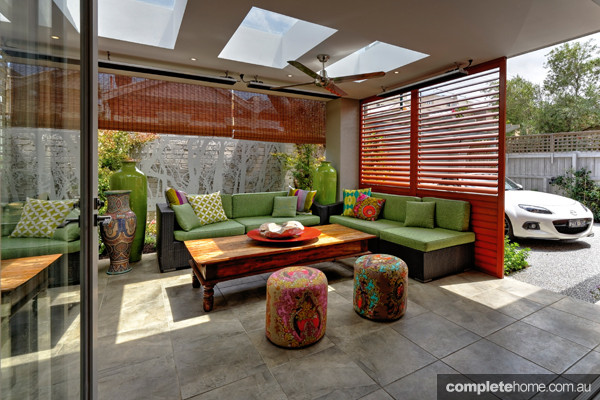 Landscape design Toni Franchi Design
Landscape construction Matthew Strong and Leaver Landscape
Website franchidesign.net
With avid interests in health, exercise, travel, art, music, fashion and theatre, this homeowner, living in the heart of Melbourne's entertainment district, is now discovering the city's wonderful array of galleries and eateries. Moving from a grand-sized home into a small inner-city residence, she expressed a need for her new abode to still exude all of the elegance of her previous one, with a tranquil hidden garden.
"We wanted the light open feel of a Japanese garden pavilion," says Toni Franchi of Franchi Design, who designed this garden and outdoor room. "The Orient Express railway cars of the Art Deco era and Balinese gardens were also my inspiration. I wanted the client to feel the comfort and peace of a first-class rail journey through an exotic landscape."
The homeowner desired her new outdoor space be used for comfortable year-round alfresco dining and for post-work entertaining and relaxation. "Modern, elegant and, most of all, welcoming was what this entertaining socialite whirlwind told me!" says Toni. Hence, she requested a large indoor/outdoor area that could host dinner parties and a continual stream of friends dropping by, plus two grown daughters who visit her regularly. "Although she was initially concerned that no one would visit her 'brick gingerbread house'… there's now an endless number of friends who are amazed at what has been done to modernise and streamline the property to fit her sophisticated life," explains Toni.
Based in a great location in the centre of South Yarra, the homeowner decided to take her antiquated post-war brick residence and transform it into an urban oasis — a chic city hideaway. But tree roots and overgrown roses made the existing backyard completely unusable. "It was a giant mess!" says Toni of the site before she and Matthew Strong and his Leaver Landscape team took hold of it, transforming it into an inviting garden and outdoor room.
First, the property was levelled. "Then, with the help of Leaver Landscape, we created a bedroom terrace, entry verandah, outdoor room and wall art," says Toni. "The integrated indoor-outdoor design was planned from the interiors to the fence. We ensured art and views maximised enjoyment and functionality."
It was important to the homeowner that every room had a niche garden that provides four seasons of lush flowers through the year, using a variety of hardy Australian natives, fruit trees, international flowers and ground covers.
Her garden is now filled with environmentally considerate seasonal colour, including edible fruits such as apple trees, Meyer lemons, limes, raspberries, blackberries, mint and rosemary.
Meanwhile, for flowering and seasonal colour, gardenias, peonies, clivias, bromeliads, jasmine, violas, trumpet flowers, Japanese maples, camelias and rhododendrons were planted, along with clematis on the pergola.
The mixture of Entanglements wall art, jasmine, berries, fruit trees, clivias and bromeliads offers a burst of year-round colour.
Matthew also selected a range of hardy plantings such as yucca, monstera, agapanthus, giant bird of paradise and protea.
"The outdoor room looks good as you approach from the entry driveway, dining room, side garden and when looking into the main house," says Toni of her favourite aspect of the design. "Every seat offers a view… The space feels nurtured by greenery and completely fresh."
For maximum comfort, the outdoor room now boasts Thermoheat radiant heaters, louvre shutters and a fan for year-round alfresco entertaining. These elements, as we as the all-new LED lights, Entanglements garden wall art, National Tiles Weather Concrete heavy-duty cement-look ceramic tiles and Marco outdoor green seating fabric, all create a natural fit with the garden, so the homeowner and her visitors are comfortably surrounded by nature.
The natural brick of the retaining wall was maintained for added texture and whitewashed for soft light reflection into the space. The back fence was painted oyster grey-white for better reflection within the outdoor room. The existing brick fencing was painted in Dulux Stone, with clematis climbing on the pergola and jasmine and no-thorn blackberries over the bricks. Feature walls have lattice and an Entanglements back-lit metal sculpture of tree silhouettes that is softly lit with energy-saving LEDs. "The end view that you see from the entry always needs to be beautiful," says Toni.
An eco-friendly water-permeable resin-coated river pebble driveway was installed. It not only drains off water but also feeds the earth. Bluestone pavers were laid for the walkway, and rough-cut bluestone stepping stones add another natural touch to the space.
A small entry in the house leads to more light in the spectacular outdoor room. While this house was once small and dark, now louvre bifold doors and skylights marry the indoor and outdoor areas and wash the home in soft light. "The contrast of a small, dark entry moving into a grand, bright space is a continuous joy for the homeowner and a delight to guests," says Toni.
This project was a dream come true, according to Toni. "We had cooperation and good communication between the builder, client and designer," she says. "From a good design, there are opportunities to enhance the final outcome. I am very grateful to the client and the team for the technical and creative work that produced this jewel. From a dull cottage, we have created a chic urban oasis."
Written by Danielle Townsend
Photography by Andrew Lecky
Originally from Outdoor Rooms magazine, Volume 23