Decorative gabion letterboxes, walls, planter boxes, seating and a whole lot more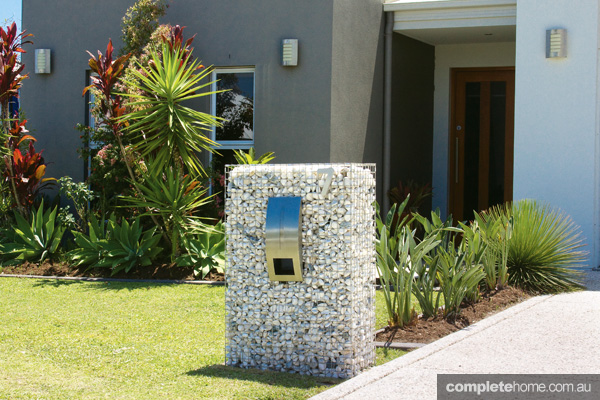 Specialising in the design and supply of decorative gabion cage systems for the home garden, Defined Style Modern Outdoor Products is making its mark with its Urban Kubez range. Whether used individually or in a series, these cutting-edge gabion cages are easy to install and will add a contemporary look to any garden. Whether a gabion letterbox, wall, seat or planter box, the Urban Kubez range caters for a range of design desires.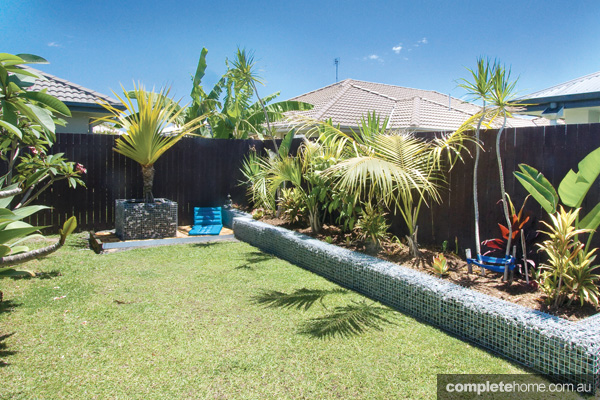 "We offer the broadest range of gabions to the Australian residential market with an ever-increasing line-up of products, which includes pre-assembled letterboxes, seating and decorative features made from stainless steel. We also produce slimline retaining systems and planter boxes that are conveniently flat-packed for ease of shipping," says Janelle Champion, owner of Defined Style.
Defined Style Modern Outdoor Products prides itself on its progressive approach to design and its ability to deliver modern, innovative products tailored to meet the most exacting standards. And because the Urban Kubez range is both designed and built in Australia, the gabions are made to last, even in the harshest conditions.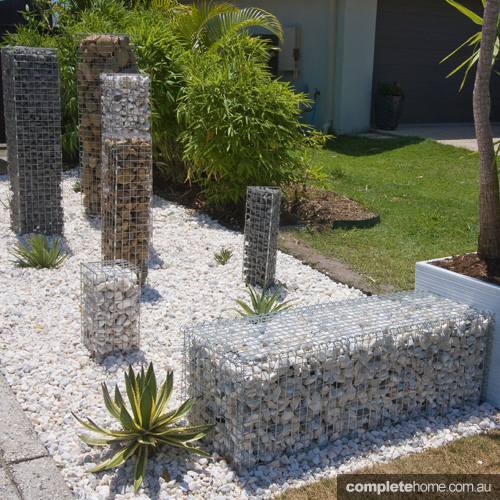 "Urban Kubez can be incorporated into any garden design whether it be tropical, native bushland style or low-maintenance desert style," says Janelle. "To give each product a look that is unique, you source your own natural stone or rock fill from your local landscape supplier and with a little creativity, you can make a real design statement."
Easy to install, long lasting and great value, the Urban Kubez range can be bought in standard sizes or, upon request, Defined Style Modern Outdoor Products can custom make cages to your specifications to suit special projects, from a gabion letterbox to a complete wall.  When purchasing from the standard range, customers can be assured of a fast turnaround time and door to door delivery.
To find out more about the impressive product range, visit the company's easy-to-navigate website where you will find a showcase of products, detailed specifications, installation guides, a freight calculator for national shipping and secure online payments. The website also presents a selection of ideas for DIY garden projects and shares inspiring gabion projects on Pinterest.
The Urban Kubez range is the first to be launched by Defined Style Modern Outdoor Products with more new products to be released throughout 2014.
For more information
Defined Style Modern Outdoor Products
Phone (07) 5453 4883
Email info@definedstyle.com.au
Website definedstyle.com.au
Originally from Backyard & Garden Design Ideas, Volume 12 Issue 1