A great new entertainment area completes an amazing home extension
David Wylie and Brian Formosa from Design Pools are more than just pool builders. In this case, they have created a pool, cabana and outdoor entertaining area and even an extension to the existing home. Designed by the team at Design Pools in conjunction with Brandon Wallis, the pool and entertainment area has injected this property, now an entertainer's heaven, with a new lease on life. An interior of Beadcrete makes the pool look inviting, while a waterblade water feature adds eye-catching drama for those enjoying the cabana and barbecue area.
David and Brian give you the chance to deal directly with your builder. Offering a team of fully qualified and licensed builders, carpenters and pool builders who are dedicated to providing quality workmanship and customer satisfaction, the company offers a comprehensive range of quality services for any project — from the construction of a stunning new pool and its surrounds to the creation of patios, pergolas, brick gazebos and more.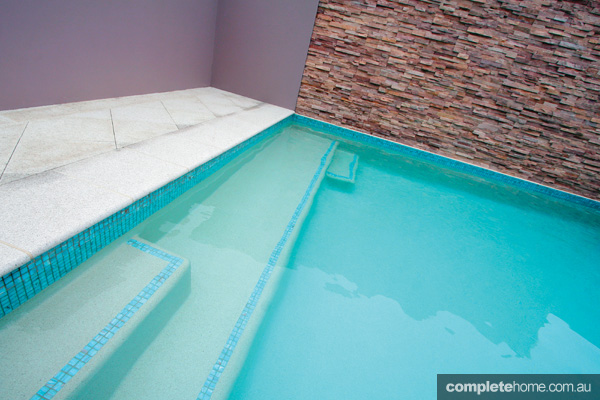 The company works in conjunction with pool designers, architects, engineers and councils to ensure your personal vision can become reality. Design Pools also supplies and repairs all pool filtration, equipment and heating systems. The people at Design Pools pride themselves on quality and guarantee professionalism, efficiency and, above all else, experience.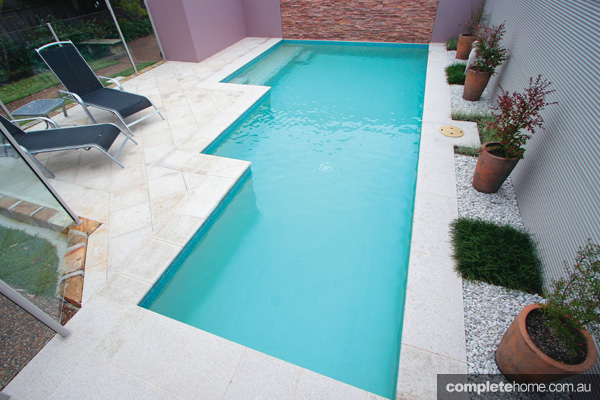 Project details:
Pool built by David Wylie and Brian Formosa of Design Pools
Pool designed by Design Pools and Brandon Wallis
Originally from Poolside magazine Volume 32