From Kitchen Trends come this kitchen and bathroom project, an innovative and organic design that marries functionality with aesthetics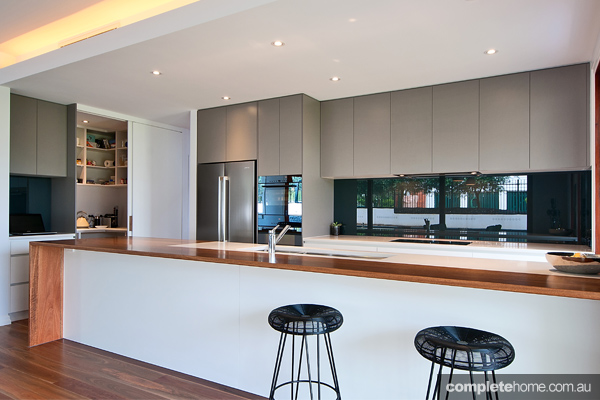 As anyone living with children can attest, daily household life can be busy, if not downright chaotic. It was with this consideration in mind that Kitchen Trends crafted this incredible family eatery, a master ensuite bathroom and spacious modern living space, all mirroring the design aesthetics of the kitchen throughout the entire home.
A muted colour palette is utilized to match the living rooms of the house, with a combination of spotted gum timber and Caesarstone frosty carina used for the island bench and Polytec strata grey in matt for the overhead. This clean and unified look is complimented by finger pull drawers throughout, giving the kitchen an organised format that will doubtless prove important for a busy family lifestyle.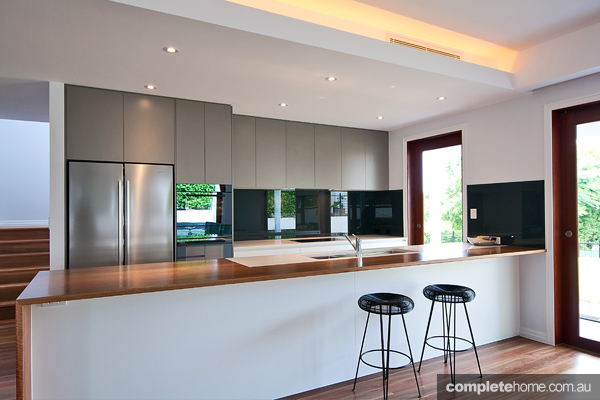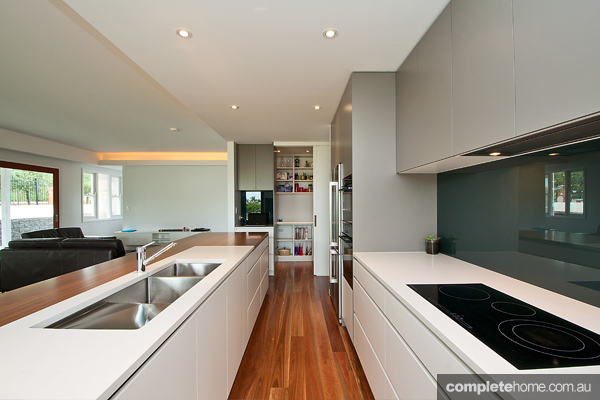 The bathroom similarly features spotted gum timber for the floating vanity top and master ensuite shaving cabinet, a pleasing contrast to the Polytec classic white matt used for the cabinetry. Like the kitchen, the bathroom design itself is not just pleasing to the eye but clean and organised.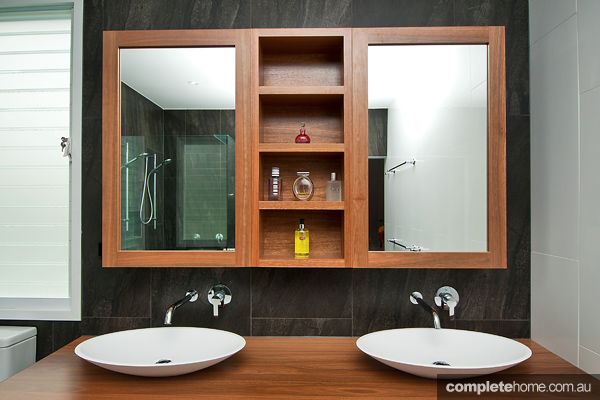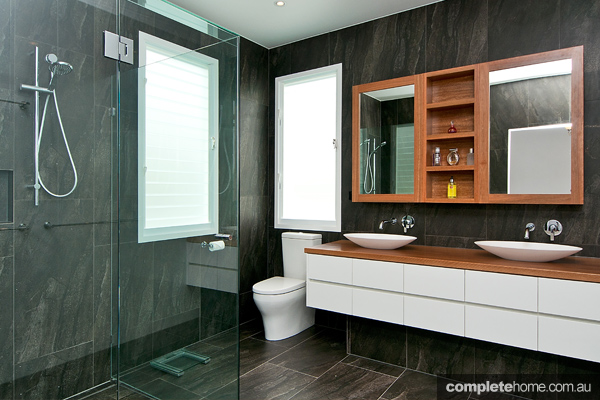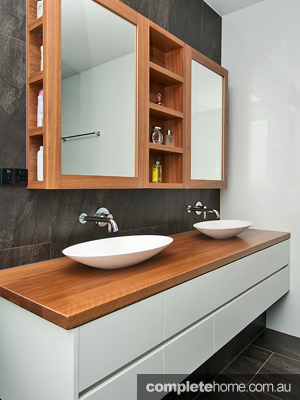 With an eventful family lifestyle in mind Kitchen Trends have built a beautiful kitchen and bathroom, ergonomic and practical spaces perfect for those with a busy daily routine (or living with small ones!)
SHOP THE SHOWROOM
Kitchen Trends
24 Junction Road, Burleigh Heads QLD 4220
Phone 07 5522 0770
8 Edmondstone Street, Newmarket QLD 4051
Phone 07 3856 6556
Written by Ben Nour