Style tailored to your every need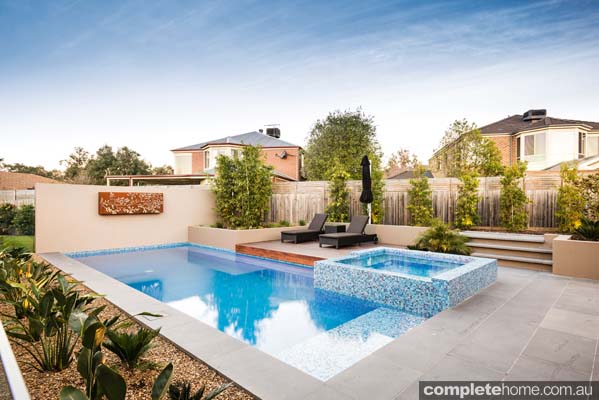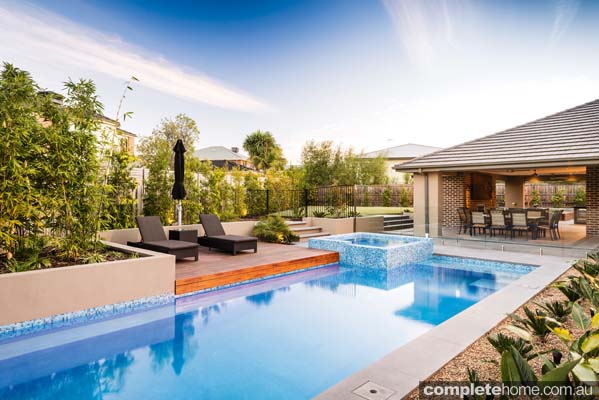 When raising a young family, certain elements of a pool design become more important. For the owners of this pool, safety and functionality were high priorities. In initial stages of the design process, the clients requested a pool design that would suit their family's everyday activities and weekend entertaining, while blending holistically with the existing home.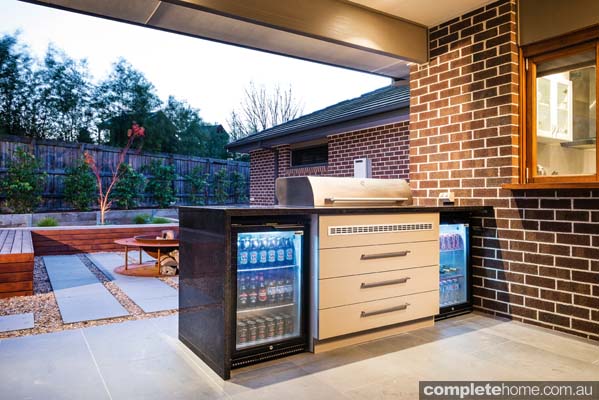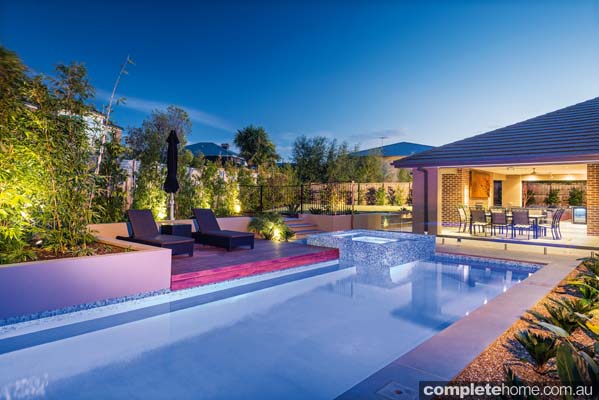 Apex Pools and Spas is a company that listens carefully to the requests of each individual client, taking great pride in tailoring designs to the precision of their client's vision. As part of Apex Landscapes, the company was able to construct the complete project including the pool, which incorporated the owner's desired features and outdoor room.
The entire design runs along the side of the home and is unified by the outdoor room, which presents space for lounging and entertaining guests. As the pool sits at the foot of the open outdoor room, the family can easily supervise their children.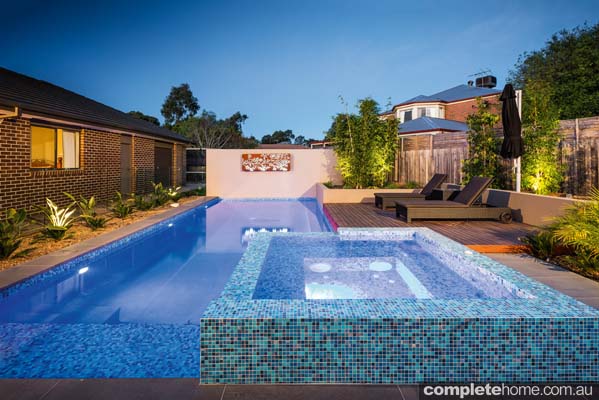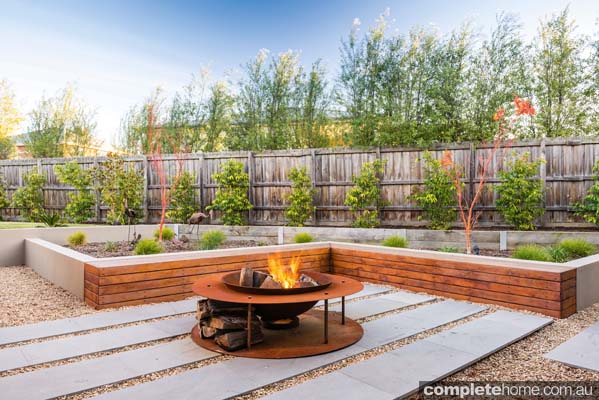 The large rectangular pool and raised square spa are covered in stunning glass mosaics, which sparkle when illuminated by the LED lights at night, and a sheer-descent water feature adds a majestic quality to the overall feel.
The pool features swim-out bench areas where swimmers can relax in the water after exercise, and the water is kept at a perfect temperature with solar heating. Viron gas heating was added to boost the temperature in cooler weather, making the pool inviting all year round.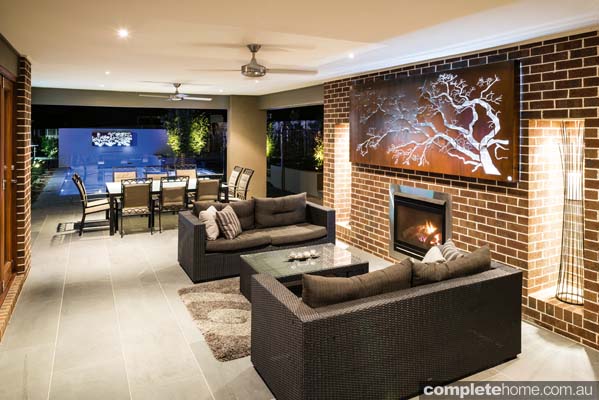 Founded by registered pool builders and landscape contractors Matt Seymour and Steven Blencowe, Apex Pools and Spas provides the complete service. In conjunction with the design company, Apex Landscapes, the team can create complete landscape designs and pool construction. By working with the one company you can ensure a harmonious building process with an end result that speaks for itself.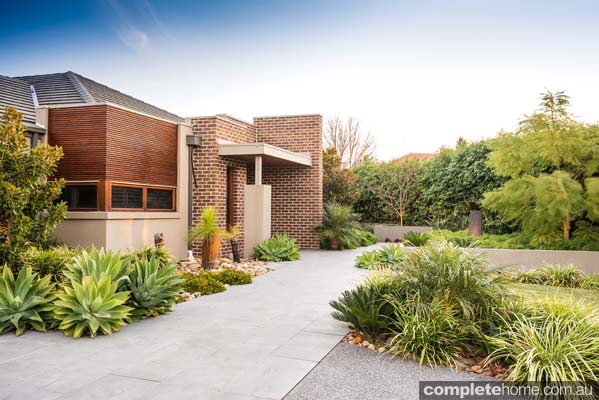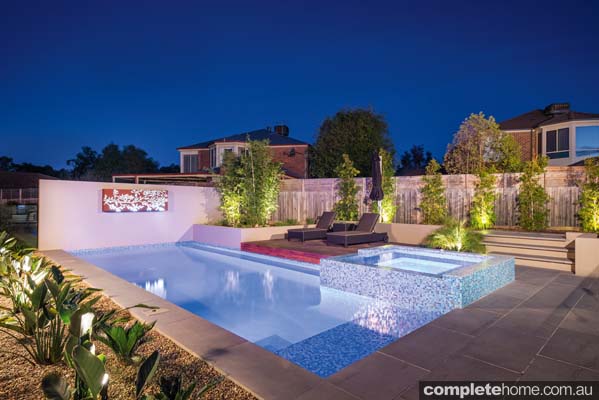 Apex Pools and Spas works on approximately 10 pools per year to give their clients full attention. After an initial consultation, the team evaluates the desired site and provides 3D images of the proposed concepts and layout plans. Once a quote is finalised and accepted, the team take care of all permits including engineering and constructions, leaving their clients to sit back and relax.
Heating systems: Solar heating and Viron gas heating
Coping: Bluestone coping from Better Exteriors
Tiles: Glass mosaics
Pavers: Bluestone paving from Better Exteriors
Landscaping: Apex Landscapes
Decking: Merbau decking
Fence: Frameless glass fence
Company profile
Designed and built by Apex Pools & Spas PO Box 299, Chelsea Vic 3196
Phone 03 9772 8617
Mobile 0417 489 081
Email design@apexpools.com.au
Website apexpools.com.au
Originally Poolside magazine, Volume 44