This simple pool by Josh Schwal of Southern Cross Swimming Pools was created with the owner's family in mind. The design is effective and beautiful and perfectly utilises the owner's limited backyard space.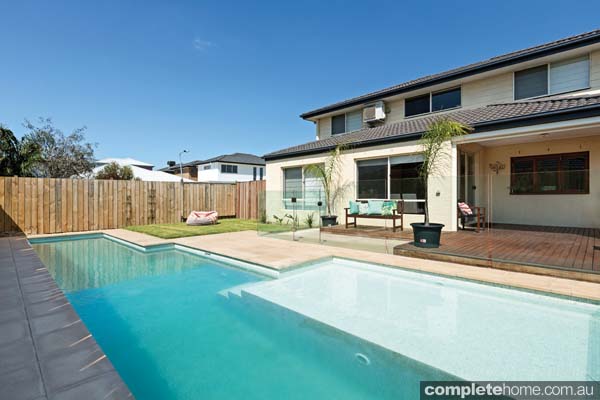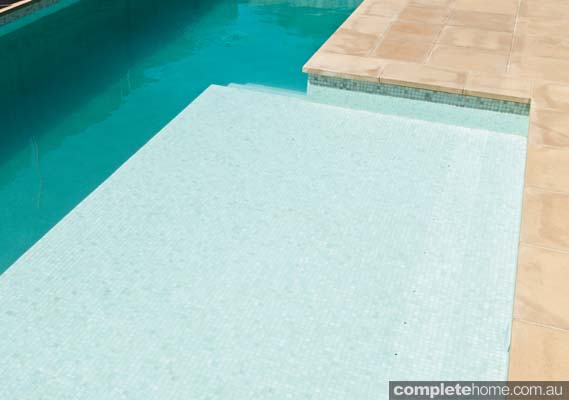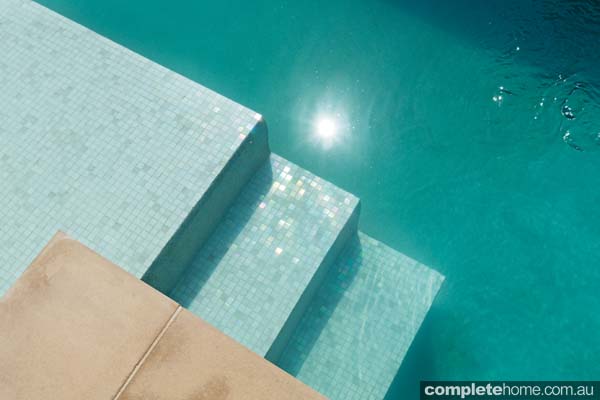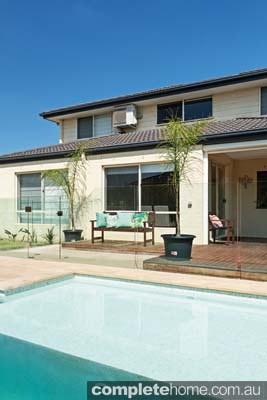 The featured pool is 13m in length, allowing for the adults to swim laps to accommodate for fitness needs, and the wider section by the steps of the pool is both shallow and large enough for the owner's children to play. Purely functional, the pool's colour scheme was inspired partially by a visit to Queensland, after which the team discussed with the client their needs and how to achieve these with both beauty and precision.
The pool's environmental statement is its solar heating, which minimises its carbon footprint substantially. The classic stone paving and the glass mosaics in the pool's interior highlight a stunning contrast with the water, and the electric lights ensure the pool looks beautiful all hours of the day. The frameless glass fencing around the pool provides an unimpeded view of the water, which the Pentair Max E pro pump ensures is always clean and clear. This cleaning system also means minimal maintenance.
Southern Cross Swimming Pools was first registered by Mr O Dorrity in 1961 and was involved in the formation of SPASA (Swimming Pool and Spa Association). Among the team's principles are determination and unrivalled energy, and it's these qualities that have made this team a leader of a constantly expanding industry. Ensuring their pools are of high quality and without compromise, the Southern Cross Swimming Pools team assert their record of 50 years of continued experience and service, all of which results in excellent designs, high standards and expert workmanship. For a pool constructed with the best swimming pool equipment available, visit the team's website or give them a call.
At a glance
Cleaning system Pentair Max-E-Pro pump
Heating Solar heating
Filtration Cartridge filter
Lighting Spa Electrics lights
Fact sheet
Designed and built by Southern Cross Swimming Pools
Phone 03 9580 1955
Mobile 0413 839 136
Email josh@southerncrosspools.com.au
Website www.southerncrosspools.com.au
Originally from Poolside magazine, Volume 43