Just like people, pools need balance. In pool-speak, balancing means getting the alkalinity and  pH of the water right, so that protective chemicals, like chlorine, can work effectively.  Also, when the water balance is in harmony with the human body it keeps the water pleasant,  prevents eye and skin irritations, and prevents corrosion to pool surfaces and equipment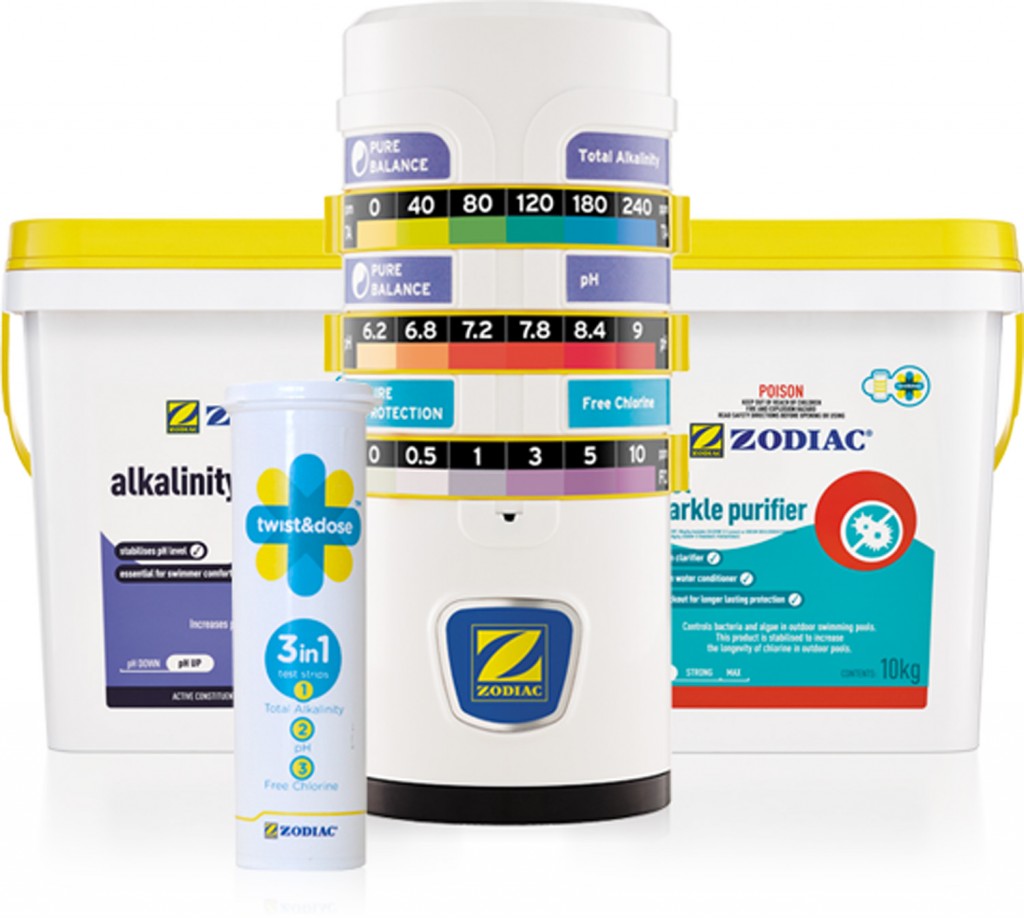 At Zodiac, we believe that pool health should be made easy. Hence we developed Zodiac TWIST &  DOSE, so you can give your loved ones the safe and healthy swimming environment they deserve.
Zodiac TWIST & DOSE is an innovative system designed to help maintain a healthy and sparkling pool, in between pool shop visits. TWIST & DOSE takes the guess work out of pool chemical dosing, saving you time and money.
The patented device called the TWIST is the key component. It is a simple to use, yet intelligent, test strip reading device that tells you which chemicals to use and in which quantities to keep your pool healthy and balanced.
Simple to use, easy to understand, TWIST & DOSE is pool health made easy.
For more information
Zodiac Australia 219 Woodpark Road, Smithfield NSW 2164
Phone 02 8786 6800
Fax 02 9756 3987
Website zodiac.com.au