AquaLink TRi takes the expense and complexity out of pool automation and delivers a user friendly and highly affordable product to your pool pad.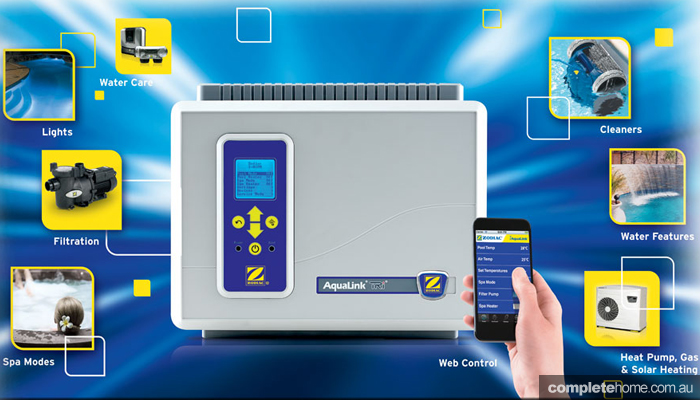 AquaLink TRi allows you to control multiple devices with a simple intuitive interface with the option of control through your smart phone.
With AquaLink TRi you can set schedules and programs across almost anything. You can schedule your chlorinator and pump to come on during suitable off peak periods, even schedules to activate your lights and water feature. And you have all this power at your fingertips anywhere, anytime with the option of iAquaLink.
iAquaLink puts control on the internet so you can access your pool via your smart phone, tablet or PC.
Set schedules and parameters to suit almost any compatible product, including:
Desired temperature (Gas, Heat Pump and Solar heaters)
Variable speed control
Chlorine output
LED lights
Water features and much more.
Assign labels to AUX for easy user selection of products and devices
Relocatable wired user interface for easy access
iAquaLink compatible for operation through web connect or iPhone/Android App
Control 4 x power sockets and 3 x power valve actuators
Available in Pool or Pool/Spa versions with or without iAquaLink
To see the AquaLink TRi in action, click here.
For more information