A landscape including a pool, water feature, garden and outdoor design all in one small package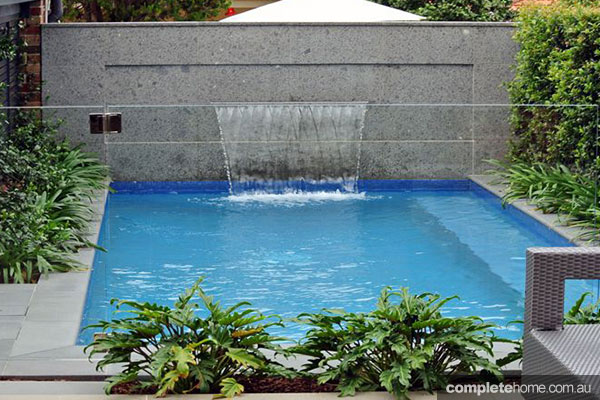 This backyard, designed by A Total Concept and constructed by Urban Escape, uses an effective and spacious design in order to make the most of the small area.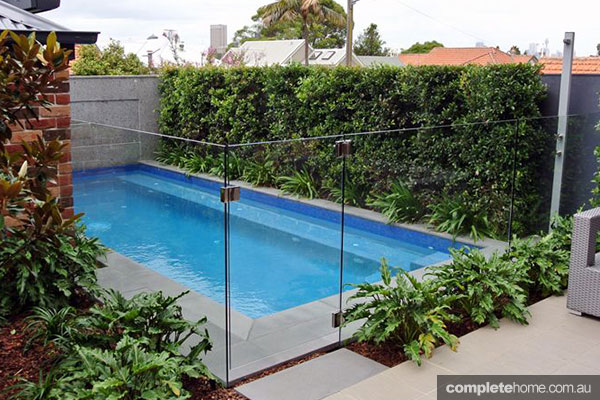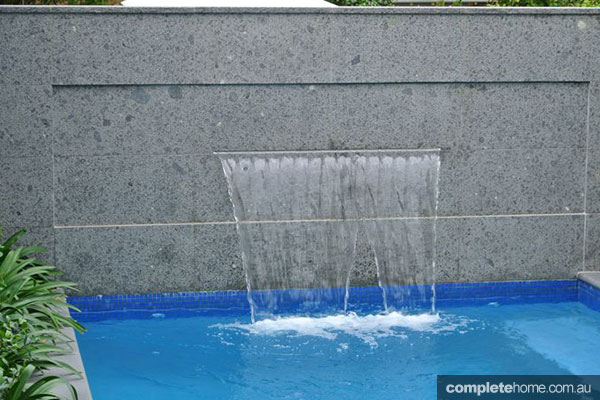 The pool is simple in design and manages to slide into the narrow space. It's made a standout through the back wall water feature, which is contemporary and sleek in design. Using granite stone as the backdrop, this water feature creates a focal point for the pool area.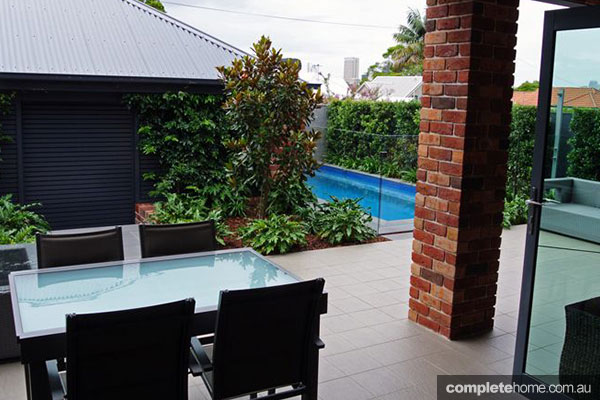 The surrounding outdoor design is kept leafy and green, using planting from the verandah area to the pool and the garage. The verandah area manages to incorporate outdoor room features, making the most of the space and ensuring it can be used for dining and entertaining.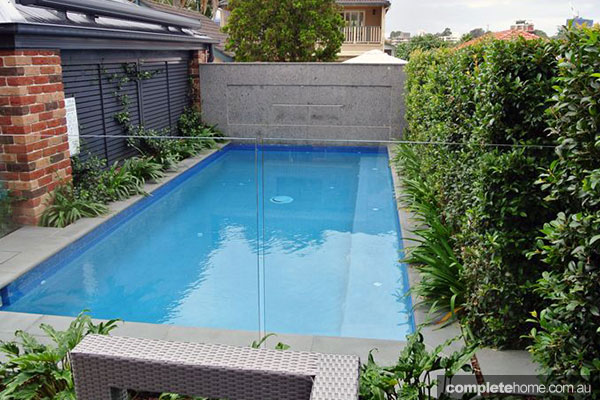 This backyard is clearly a clever and efficient use of space, creating the effect of space and light.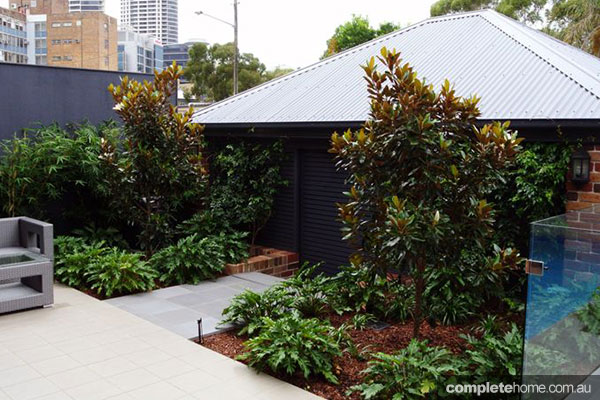 Features:
Quartzon interior in Sky Blue,  fully automated swimming pool, infloor cleaning, pool interior multicoloured LED lighting, Sheer descent water feature highlighted with LED lighting, ARC range paving and coping, Granite water feature backdrop, frameless glass fencing, automated garden irrigation, garden lights, screening and walling.
Project details:

Swimming Pool Construction by: Urban Aqua
Landscape Construction by: Urban Escape
Landscape & Pool Design by: A Total Concept
Written by Lauren Farquhar