Jakin Pools & Landscaping has created a small family-friendly pool that fits in perfectly with the existing home and small garden of a young family.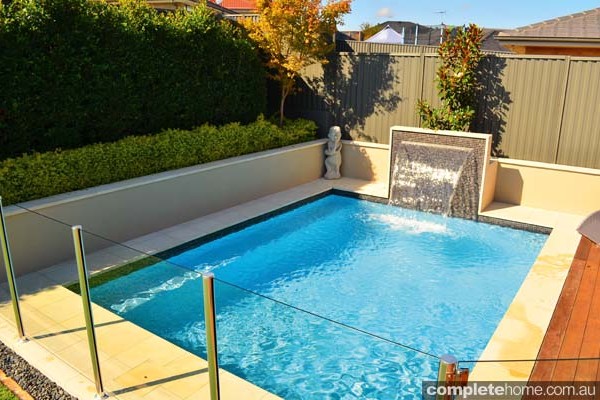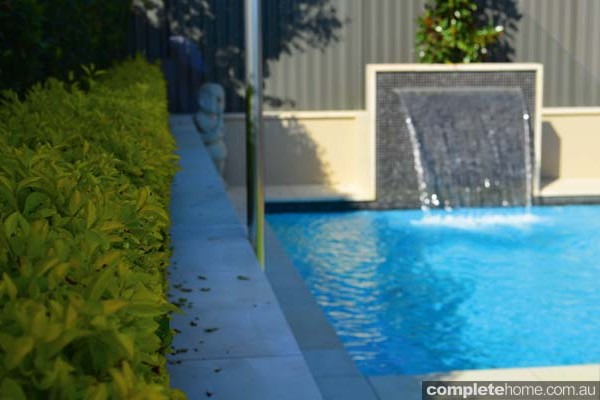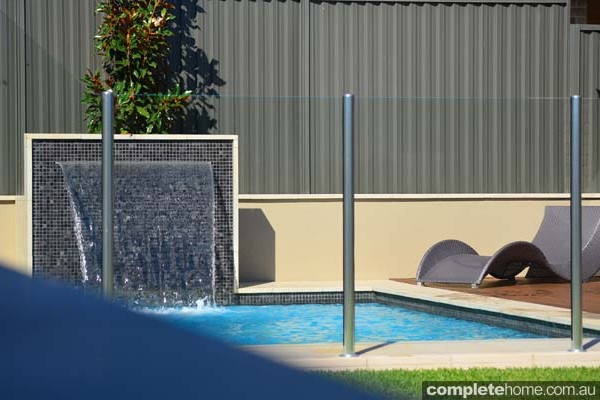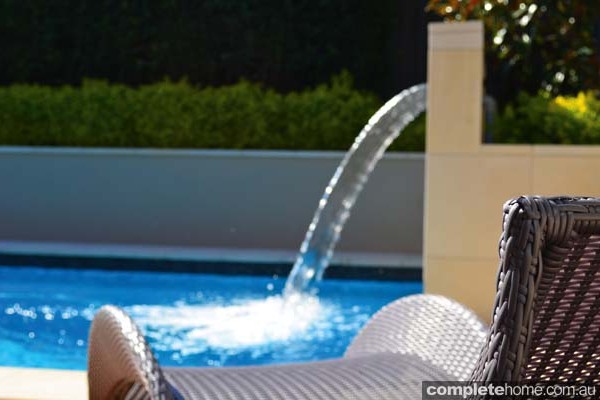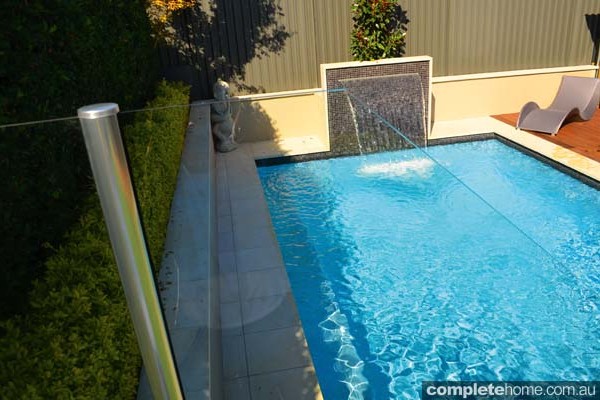 A glass-tiled water-feature wall in earthy tones takes pride of place, a thin line of water flowing into the pool. The same glass tiles wrap their way around the pool's waterline, seamlessly blending water feature and pool. A bench seat runs the length of the pool, built with young children in mind.
A small hardwood timber deck on the edge of the pool wraps around the back of the house towards the grass area, separated by a glass fence. Jakin Pools and Landscaping also rendered and painted the raised garden bed walls that surround the yard, and took care of the levelling and preparation for the grassed area.
The pool requires minimal maintenance and is easy to use. It contains a salt-water chlorinator, a pH dosing unit, a sand filter and an automatic Polaris cleaner.
At a glance
Lighting LED
Cleaning Polaris
Filtration Sand filter
Interior Quartzon
Paving Himalayan sandstone
Landscaping Jakin Pools & Landscaping
Company profile
Jakin Pools & Landscaping  PO Box 582, Round Corner NSW, 2156
Phone 02 9654 2979
Mobile 0402 129 536
Email info@jakin.com.au
Website jakinpools.com.au
Originally from Poolside Showcase magazine, Volume 20