Thanks to a complete redesign, this pool and outdoor area were given a fresh look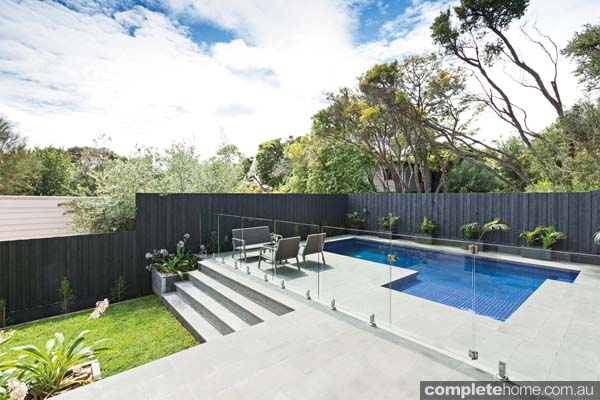 This property was purchased by the owners as a holiday getaway for their young family, however the outdoor area was in a state of disuse, preventing the family from enjoying the full potential of their site. A pool was the perfect choice to give new life to the space.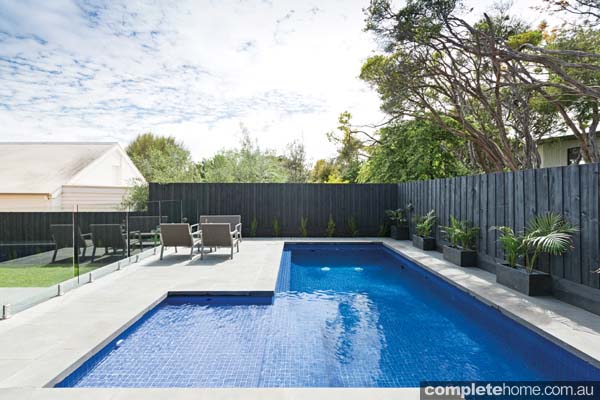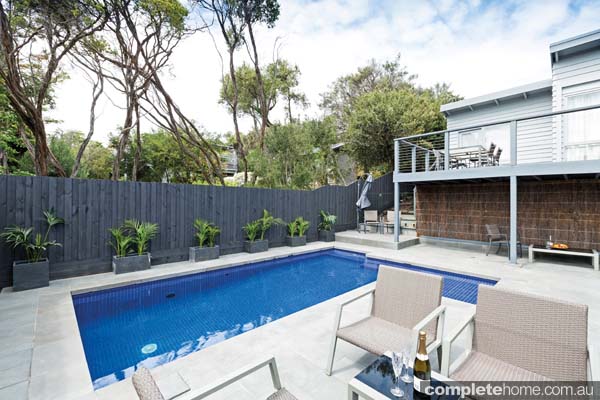 Casamira Projects took on this challenge, completing the entire design and build of the landscape and pool. Several plans were drawn up and discussed with the owners to ensure their needs were interpreted to the finest detail. As a result, the pool and outdoor area are now a wonderful place to enjoy family getaways and create lifelong family memories.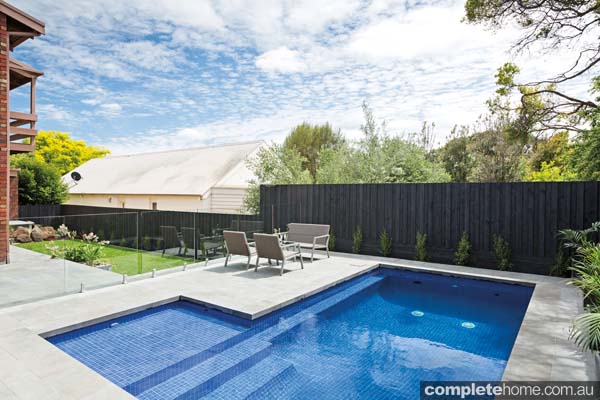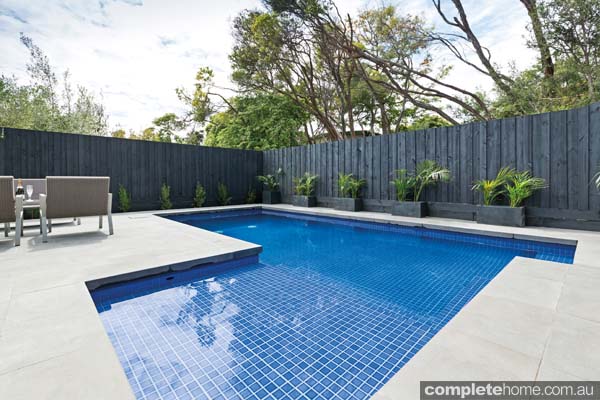 A modern clean design with a beach retreat feel was chosen to provide plenty of space for entertaining, fun in the pool and to match the surrounding area. Grass was incorporated for the owner's children and dog, with local plants in the landscaping to create a contemporary aesthetic. Granite boulders were kept from the original site and made into a unique rock garden.
The pool itself features a "wet deck" beach area, perfect for the owner's children to be safely supervised. Two north-facing bench seats and a safety ledge that runs the length of pool are also included for ultimate security.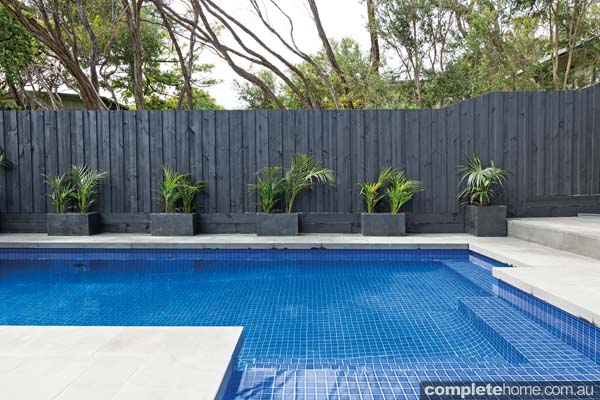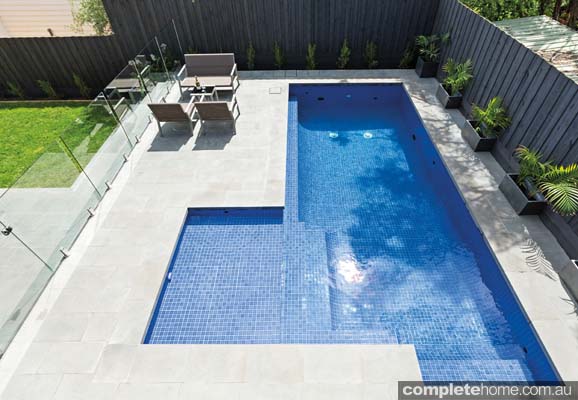 Bluestone pavers were chosen from the beginning, with the glazed ceramic blue pool tiles, concrete sleepers, render and painting branching from this to be complementary. A Hayward variable speed pump is included, an ideal element as it can be set on a low setting while the owners are away, ensuring low energy costs and usage. Other features include solar heating to keep the pool at the most ideal temperature and PAL white and multi-coloured LED lights with wireless remote.
At a glance
Pool design by: Elton Cummins
Pool built by: Casamira Projects
Heating: Solar heating by Sunlover Heating
Filtration: Hayward SwimClear cartridge filter, Hayward Tri-Star VS pump
Coping: Drop face bluestone
Tiles: Glazed ceramic
Pavers: Bluestone
Lighting: PAL white and multi-coloured LED with wireless remote, supplied by Hayward
Fence: Semi-frameless glass supplied by GlassFit
Landscaping by Casamira Projects including indigenous plants: hop bush, dwarf sedge, poa, lomandra, flax lily, kentia palms and golden cane palms in movable pots sourced from local nurseries on the Mornington Peninsula
Company Profile
Casamira Projects
03 59 755 139
0437 359 887
Originally from Poolside Showcase magazine, Volume 22