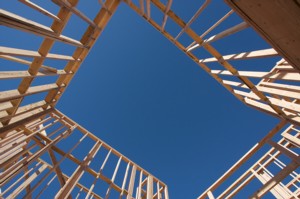 This stunning renovation maintains the charm of the old while incorporating luxurious contemporary conveniences
Roshills Constructions director, John Rostirolla, reminisces about the house that once stood in place of the stunning abode that is before him now. "It was an orange brick from the 1930s, tired and dated but with charm and potential." Today, however, we see a different story altogether: a home that maximises the charm of the old while providing a modern space for a professional couple and their young family. The clients also wanted to open up the cramped living areas, add some more bedrooms and wished-for space outside for entertaining.
The ground-floor areas were opened up by removing many walls and a new bedroom and wardrobe area were added to the front. This transformation was completed with large bi-fold doors, French doors and full-height windows, allowing light into the home. The first-floor addition contains a master bedroom with curved and linear walls, a well-appointed large ensuite with double shower, marble tiling, quality joinery and fixtures, and a walk-in wardrobe. This floor also houses a media room with state-of-the-art equipment and curved walls with custom-made cornices. A large guest bedroom with ensuite finishes off the level.
The exterior of the house blends with the old in many ways, including double-brick string course on external walls, custom-made joinery matching double-hung windows, terracotta tiles in the same colour and pattern, and hand-cutting the roof to blend in every way. The mix is modern contemporary in kitchen, bathroom and laundry areas. All other details matched the old home exactly, so much so that it is hard to tell old from new.
The environmental issues that come with renovations are also on top of Roshills' list, as John explains. "We believe that to 'knock down and rebuild' in every situation is not the best way to save our precious resources. Every old brick thrown away is a new one out of the ground. Our policy is to separate and reuse as much as we can; all demolished timber is reused as formwork or to 'patch in' old areas."
When asked about his favourite part of the home, John doesn't hesitate. "The outside pavilion area is by far my favourite. You walk out there and the large roofed areas supported over brick columns give an air of space but containment as well. You sit at the large outside dining table, listening to great music via the ceiling speakers, waiting for your food to cook in the full-sized outdoor kitchen. A glass of wine from the new cellar finishes it all off." Sounds like a great way to end not only a hard day, but also a fantastic renovation.
"The home is entered in this year's Master Builders of NSW 'Excellence in Housing Awards' but we feel our award is already the smile on the clients' faces. Owner Alan Brown tells us of his experience of this amazing transformation: 'Both my wife and myself wanted two completely different things from the renovation and yet we managed to more than satisfy both of our wish lists. I wanted a double garage with internal access, a wine cellar and a 'decent' home theatre. My wife wanted a seamless addition to a house that already exuded beautiful original features. This was achieved with a spectacular result.'
"Also high on the list was to retain arguably the best feature of the original single-level home — the circular art deco-style dining room in the centre of the house. Finally it was important to create a relaxing yet functional entertaining area. This was effectively achieved with the use of an outdoor pavilion with barbecue, outdoor kitchen, fridges and easy access to the house via sliding bi-fold doors to the meals area and sliding bi-fold windows to the kitchen, making food preparation and passage a breeze.
"The children enjoy being able to escape to the 'kids' room' with their own plasma, surround sound and games consoles. This will be even more revered as they get older. Alan also enjoys having breakfast outside, especially when it's raining and he's nicely protected from the elements. Overall we all agree that despite the increase in the home's size, it has magically managed to retain its homely feel and real warmth."
Project particulars
The project was designed by David Pisani DJSP Consulting
PO Box 5100, Greenwich NSW 2065
Phone: 0414-805077
Email: DJSP2@bigpond.net.au
Website: Not applicable
The project was built by Roshills Constructions
Phone: 02 9890 8264
Mobile: 0418 431 054
Licence number: 50587C
NAME OF HOMEOWNERS: Alan & Colette Brown
FLOORING: Kitchen + Dining: Tallow-wood — Hardwood Floors
Bedroom: Carpet Victoria
Stair: Tallow-wood — Allwood Stairs
Outdoor: Tiles for driveway, pathway, front steps and patio, Epos Nero — Amber Tiles
WALLS: All: Hog Bristle ½ strength Dulux P14 D1 H
Stair: Feature wall Self Destruct Dulux P14 D3
Outdoor: House Colour Paperbark Wattyl Solagard masonry matt finish
Window frames and sills: Pearly Gates Wattyl Solagard
Entry door: Charcoal Wattyl Solagard WASWSG022
KITCHEN: Kitchen designed by Mary Mier
Benchtop: CaesarStone Mink
Splashback: Glass painted ¼ strength Pale Tendril Dulux P18 A1
Cabinetry: Pale Tendril Dulux P18 A1
Oven: Ilve 90cm 948SXMPSS
Exhaust fan: Miele 90cm rangehood DA 3190AUS
Cooktop: Highland 66cm four-burner professional series HP4SSN
SANITARY FIXTURES + BATHROOM FITTINGS: Bathroom: Shower screens A&D frameless glass
Basin: main bathroom: Blue Australia Esplanade 1600 Wall Hung ES16WH
Guest bathroom: Wall Hung DB12WH
Tapware: Hansa showerheads Grohe
LIGHTING: Meals and hallway: halogen downlights
Stair lighting: halogen downlights
WINDOWS + EXTERNAL DOORS: Artarmon Joinery
Landscaping: Richard Maddocks 0413 784 157
Colour consultant and interior designer: Annie Edelman
Roshills Constructions Pty Ltd
8 Lombard Street, Northmead NSW 2152
Tel: 02 9890 8264
Fax: 02 9890 5740
Website: www.roshillsconstructions.com.au
Email: john@roshillsconstructions.com.au