A modern extension gives this old worker's cottage on Sydney's North Shore an industrial edge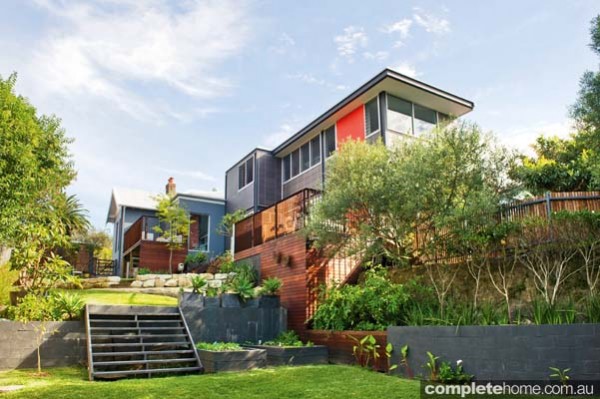 To blend or not to blend? This is one of the biggest challenges confronting those extending an existing property and, according to builder James Watkin, it's where many good designs come unstuck. "People often try to make the extension blend in perfectly with the existing home, or they make the extension completely modern and it doesn't blend in at all," he says.
James, owner of Jakin Construction Group, was handed plans for an old worker's cottage on Sydney's North Shore that was to have a crisp, bright and slightly industrial extension. It was a brave order but, with a few tweaks to the original design, his team has achieved the Holy Grail: an extension that does not merely complement the existing structure, but enhances it — a fact acknowledged by its recent win at the Master Builders Association awards.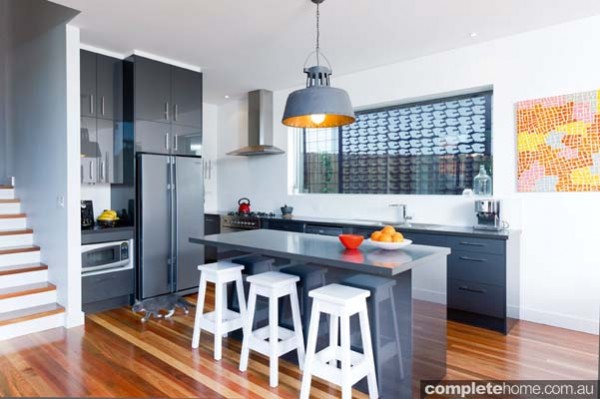 To modernise the old cottage, the team replaced its terracotta roof tiles with Colorbond metal sheeting and installed the same spotted-gum flooring used in the extension. Construction work on the new kitchen, living room and spare room had to be extremely precise to achieve the clean lines the owners wanted. With no cornices or architraves, there would be nowhere to hide inconsistencies.
Each piece of hardwood used for the staircase tread had to be cut on site to ensure a perfect fit. However, no element of the seven-month project was more demanding than the exposed dark-blue structural steel that frames the exterior grey cladding. It's unusual to see cladding used in a sleek design like this but it adds a unique texture and gives the facade an industrial look. However, installation of the supporting steel was a tough job; not only is it almost three-storeys high, all welding and bolts had to be seamless because the steel is entirely exposed. "It was like working with a piece of jewellery, but doing it with a crane," James laughs.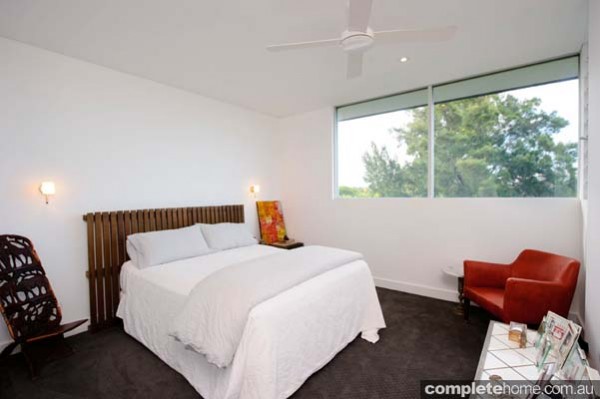 The company also took care of the landscaping, which involved levelling the incredibly steep block to give the owners' three small children a big backyard to play in. Jakin Construction Group is fairly unique in that the company has its own architects, builders, landscapers and pool experts. For clients, it means dealing with one contact person and getting one warranty for a job that may include several tradespeople.
There are also advantages when it comes to design. "Because I'm a builder, I'm not just looking at the aesthetics when we design a home; I'm looking at the structure, the materials selected and how we are actually going to build the thing," James says. "Simple details can save big money, like making a wall half a metre smaller so it doesn't require a steel beam." And if there's one thing James knows all about after this exceptional renovation, it's the installation of supporting steel.
For more information
jakin.com.au
Originally from Best Homes magazine, Volume 2