We clear up the myths surrounding double glazed windows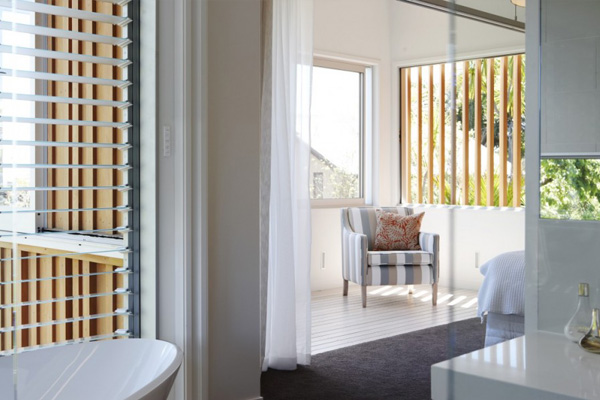 A building's energy efficiency is influenced by many different design aspects, as well as elements such as orientation, insulation, ventilation, shading, seal and building size. In particular it has often been claimed that the defining characteristic of energy efficient buildings is double glazed windows. It is because of this that a number of myths have emerged regarding their insulation, heating and cooling properties. The following clears up once and for all the myths you may have heard.
Myth: The Building Code requires double glazing
The Building Code of Australia has requirements regarding the performance and usage of windows rather than the design or type of windows. These requirements ensure a reasonable level of energy efficiency and it is not dictated how this is achieved, meaning there are a range of options available to change the performance of a window, including double glazing, glazing coatings, glazing thickness, window types, framing materials and framing thermal breaks.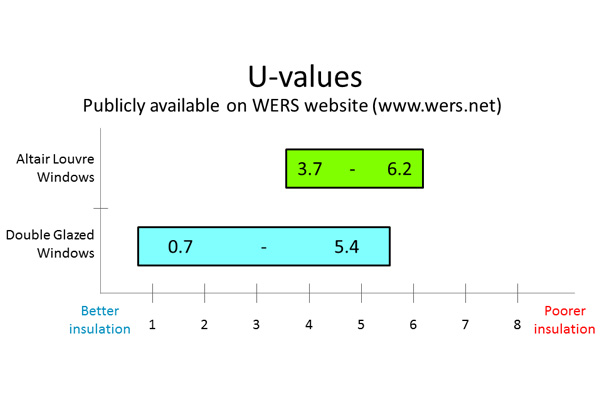 Myth: Thermal Insulation is better with double glazing
The rate of non-solar heat loss or gain through a window is measured by the U-value, with a low U-value indicating that a window offers better insulation and a greater resistance to heat flow. The Window Energy Rating Scheme (WERS) website displays the energy efficiency characteristics of Australian window systems and a review of aluminium-framed window ratings show that while double glazed windows have very low U-values, single-glazed Altair Louvre Windows have a much lower (better) U-values than other double glazed windows.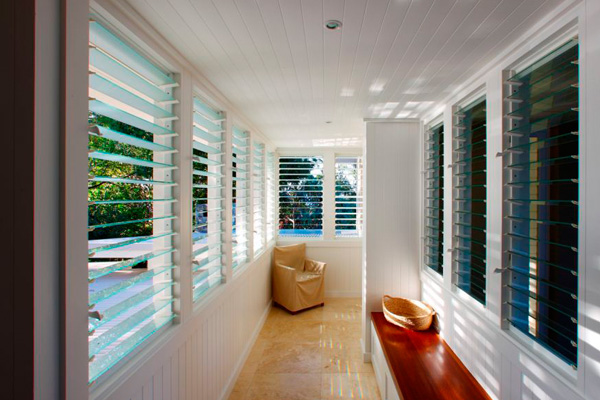 Myth: A building's energy efficiency is always improved with double glazing
At identical sizes Altair Louvre windows deliver significantly more cooling, natural ventilation than double glazed windows, which itself means there is less of a need to run the air conditioner—meaning less energy used!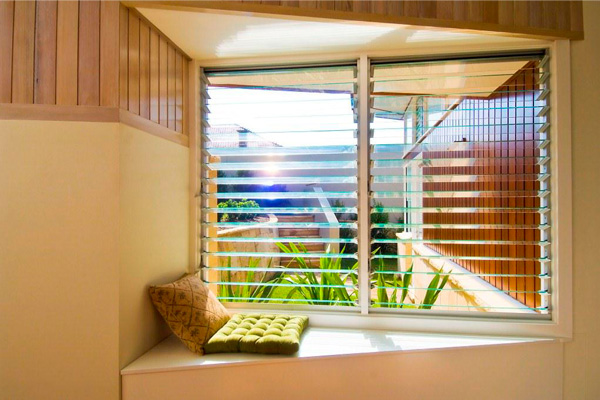 Myth: Single glazed windows are not as environmentally-friendly as double glazed windows
There are several factors of eco-friendly design that single glazed windows outperform double glazed windows in, including when it comes to raw materials and transport efficiencies. The manufacture of double glazed windows requires large quantities of energy when compared to single glazed windows and, being heavier, require more energy to transport between window fabricator to building site.
For more information
Breezway Australia Pty Ltd  35 Cambridge Street, Coorparoo, QLD 4151
Phone 1800 777 758
Email designassist@breezway.com.au
Website breezway.com.au