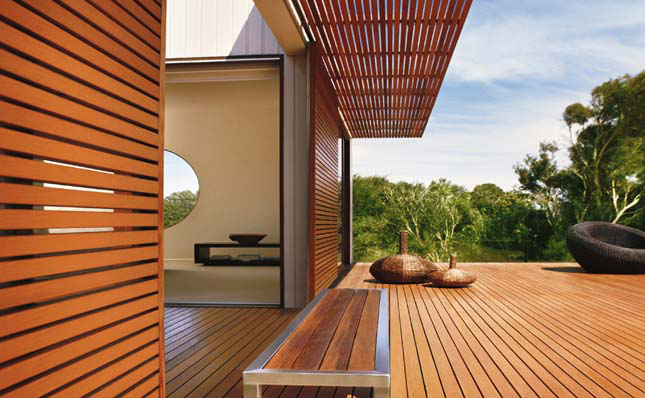 Enhance the value of your investment with top tips from real estate expert John McGrath.
Earlier this decade, during the property boom, there was a major surge in renovating as home buyers turned to rundown homes for affordability and investors realised the opportunity to renovate enhanced the value of their investment. And the desire to add value to our own homes continues today. Although there are some people who are looking for a ready-to-move-into property, the majority of us love the challenge of making a house our own; it can be great fun. Click through for real estate guru, John McGrath's tips for renovating your home:
1.      Talk to your council: Structural renovations may require a DA approval, so make your council the first port of call.
2.      Talk to Fair Trade: Ask your state's Office of Fair Trading about home warranty insurance. In NSW, renovations exceeding $12k must be insured. Your builder can organise this for you. Keep the documentation, especially if you're selling soon after the renovations are complete, and always use licensed tradespeople.
3.      Don't over-capitalise: Don't spend more than you have to, but don't skimp on the important stuff. It's a fine line so get some advice from as many experts as you can.
4.      Keep re-sale in mind: It's rare for tody's homeowners to spend their whole lives in one property. At some point you're likely to sell, so don't make renovation decisions that will reduce the value of your property (seek an agent's advice on this).
5.      Renovating instead of moving: Renovating is a good alternative to moving house. You may be surprised how much space you can add to your existing home by knocking out a few walls, extending the rear of the house or perhaps building a second storey.
6.      It's your place: When renovating your home, you should definitely be guided by what you like, but keep re-sale in the back of your mind. I'd strongly recommend talking to an architect about structural changes and an interior designer regarding the finer points. After that, talk to a local agent. Ask them to come to your property and give you their advice on what would add to or reduce your home's value. A good agent will happily do this for you.
7.      Structural renovations: If you're looking at structural renovations, I'd suggest making living, dining and kitchen areas open plan, as this is popular in today's marketplace. Creating a second living room will add a great deal of value and alfresco entertaining spaces are extremely important. If you have the room to build a nice, big entertainer's deck, go for it.
8.      Gardens: Your backyard is your property's most important feature. It should be a tranquil space with low-maintenance plants and grassy space for the kids to play. If you're living in an apartment, create a balcony garden. You want the space to be neat, tidy and inviting – a haven for relaxation and alfresco dining. With backyards and balcony gardens, less is always more. Visit your local nursery for guidance or seek an onsite opinion from a landscaping or garden company.
9.      Colours: A neutral palette with soft, coffee colours, beige and whites and off-whites will add a distinct, contemporary feel to your home. They're great base colours and are always best when it comes to re-sale, as they provide a modern blank canvas to buyers. Feel free to show your personality with a few bright feature walls – you can always paint over dramatic colours when it comes time to sell.
10.  Kitchens and bathrooms: Kitchen and bathroom renovations will cost the most, but add the greatest value to your property. The recent evolution of materials such as sinks, tapware, bathtubs and kitchen appliances has been incredible. Suddenly, bid brand kitchen appliances such as Miele are becoming the norm, as are frameless glass showers and large designer benchtop sinks in bathrooms. And let's not forget the rise of the Caesarstone benchtop.
a.      Quick tips for the kitchen: If you can afford brand-name appliances, go for it. Opt for stainless steel appliances over white plastic. Caesarstone benchtops and glass splashbacks look fantastic. Maximise storage space – extend your cupboards to the ceiling.
b.      Quick tips for the bathroom: Look at ceramic tiles with marble or travertine effects – ceramic is the cheaper option, but can often look just as good. Use the money you saved on the tiles to buy some stylish tapware. Go for a frameless mirror and Caesarstone vanity. Keep the bathtub separate – showers over baths are less desirable. Maximise storage space.
"You can learn a lot by watching TV shows on home renovations or reading home decorating magazines – there are hundreds to choose from. Set a budget and start making plans today. Good luck and have fun," concluded John.