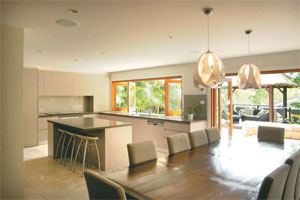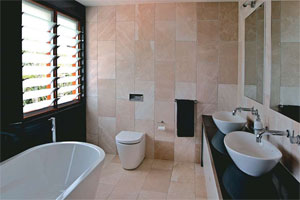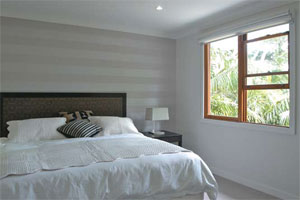 An aged brick-and-weatherboard cottage on Sydney's Northern Beaches gets a makeover.
The owners of this property on Sydney's Northern Beaches, Brian and Elaine, were looking forward to their retirement, but found themselves stuck with a home that had seen better days. Their aged, weathered brick-and-weatherboard cottage was set in an overgrown garden and had a colour scheme that had passed its used-by-date several decades ago. Seeking a home that reflected their current lifestyle, Brian and Elaine approached Liquid Architecture with a brief to turn their existing living space into a social and entertaining hub, with the potential to also become a place of solitude and retreat. Integration of sustainable design and smart storage throughout the house were also high on Brian and Elaine's list of priorities.
Liquid Architecture said their inspiration for this renovation came from the laidback lifestyle of the northern peninsula, the house's perfect solar orientation and an opportunity to create a flexible space that flowed effortlessly between indoor and outdoor living areas.
It was a challenging renovation with extensive changes necessary, as well as unforeseen problems caused by termites, leaks and poor construction carried out during previous renovations. A complete exterior and interior refurbishment was required, including replacing all the windows and doors, cladding, roofing, masonry and flooring
Internally, the living area was extended to the rear and flows onto an outdoor, open-air deck. As a result, the transition between the main internal living area and the extensively landscaped garden is effortless. The lounge room is Liquid Architecture's Melonie Bayl-Smith's favourite part of the renovation: "As the connective hub of the public spaces within the residence, it contains views of the outdoor spaces, the pendants hanging in the dinning room as well as the dynamic ceilings surrounding the stairs. The lounge room also pays tribute to the connection of old and new as the original raked ceiling of the house is kept and reflected towards the north to bring natural light and air into the space."
Some of the key features of this home includes: 
The large kitchen incorporates a bar, laundry and dining area that is well suited to entertaining large groups. 

An extensive upgrade of the main bedroom included a walk-in wardrobe and spacious ensuite.

"This renovation projection…differs from many other renovation projects in that, rather than seeking to increase accommodation, its focus was to make much better use of the available space in the dwelling with discerning structural changes and a modest extension to the footprint," said Melonie.