This industrial-chic tri-level home in inner-city Melbourne has undergone a transformation that pays respect to the building's original form and materials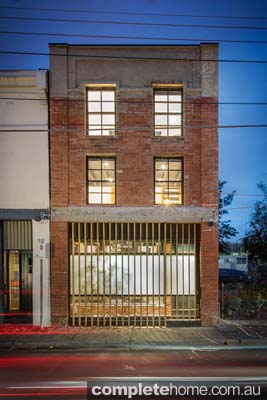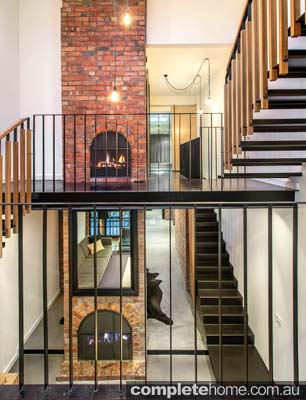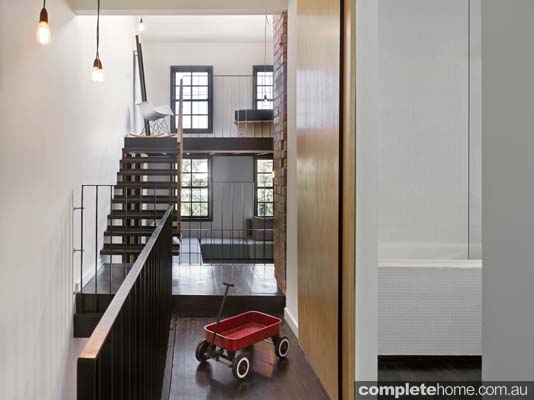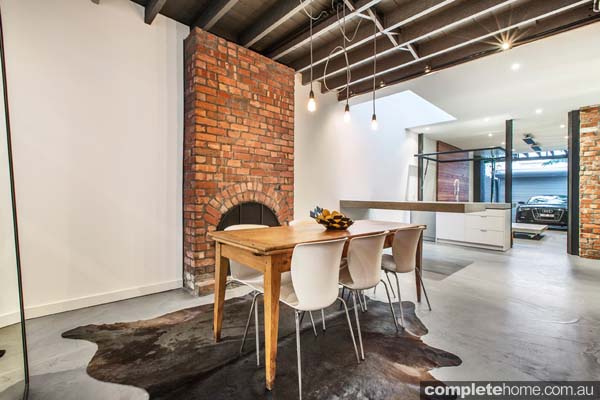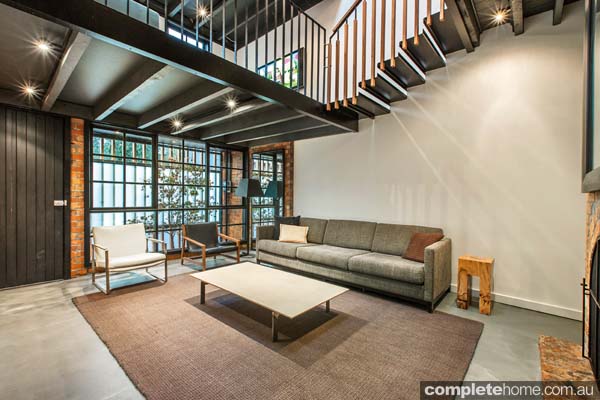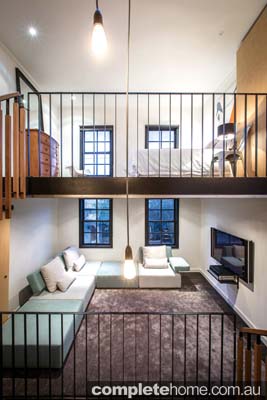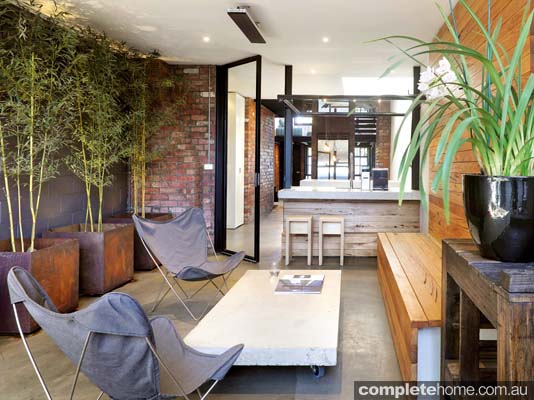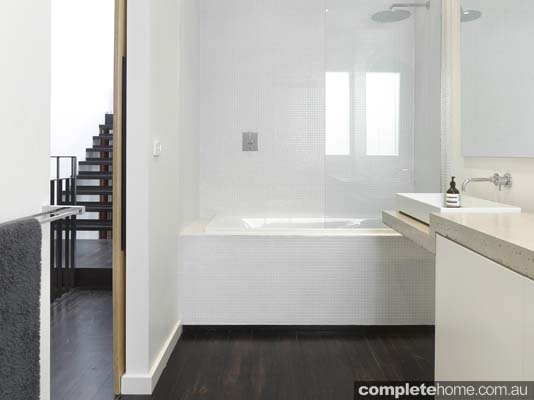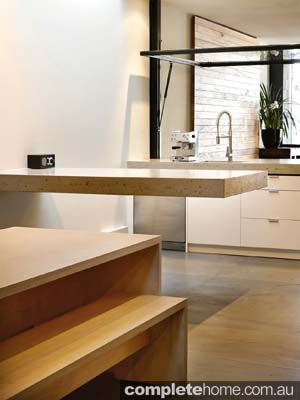 HOUSE Richmond conversion
LOCATION Richmond, Vic
DATE COMPLETED 2013
Between snowboarding trips overseas, owner Robbie Walker spent three years slowly converting this old building in the inner-city Melbourne suburb of Richmond. The skinny tri-level structure already had the layout Robbie was after so the majority of the work involved stripping it back to its more raw form.
"It had always been a dream of mine to live in a cool old building," says Robbie, although he admits it took a bit of convincing before his partner, Alice, agreed. Her ideal home was originally more along the lines of something surrounded by a traditional picket fence, not a building almost 100 years old that was once a local grocery shop. "Now she likes it more than I do!" he says.
When Robbie bought the building, it had been through years of past owners who had attempted to make it something it's not. Plasterboard covered the three fireplaces and carpet had been laid over the concrete flooring and beautiful original timber floorboards. "It was like the old owners had been trying to make the building a cute cottage that it never could be," he reflects. Thankfully, for the building's sake, Robbie bought it with the dream of restoring it and converting it into the honest, pared-back, industrial-style home it is today.
After three years of ripping off plaster, plumbing and electrical issues and a lot of time cleaning brickwork, Robbie says he understands why so many builders don't like to touch old buildings. "In the beginning it seemed like it would be such a simple renovation considering the layout wouldn't change, but every time I touched something it exposed 100 problems."
One of the most outstanding features of the home is its steel stairs. Robbie and Alice have a three-month-old baby, Seb, so the logical first thing they did to the property was replace the dangerously steep stairs, which also had "nothing to stop a child falling through the handrail gaps". Robbie also recalls how his family thought the couple, with a baby, were crazy buying a home with three levels and so many stairs. Now with a second child, Taj, running around the house, Robbie says the children have adapted to the stairs and to the home. "Alice wanted a gate on the stairs but I didn't want to ruin the look, so the stairs became the boys' play equipment."
It took a few years of removing old carpet, tiles and renovating before the property started to feel like a different building. Part of the reason everything happened so slowly was because the young family decided to live in the house as they worked on it. And part of the fun was in creating most things themselves. Robbie has made much of the furniture himself, as well as designing and making those sleek cantilevered stairs. He describes explaining to a bunch of men at a steel supplier that he wanted plain plate for his stairs, which he then folded and welded himself once he got home. As is often the case with dreamed-up plans, the "cool idea" of home-made cantilevered stairs was not as easy as he first thought. With his brothers holding the folded steel while he bolted it to the wall, Robbie admits it took a few goes to get it right. The results, though, are clearly worth the effort.
"I was really lucky to have friends like Ben Willik helping me out when I needed, and a couple of my mates and my brother would always drop in to help me clean bricks." Not that he was in any hurry to complete the project; Robbie relished the fact that when he wasn't travelling the world strapped onto his snowboard, he was in Melbourne working on his dream home.
Also responsible for the interiors of the property, Robbie had a clear design vision and wanted all components of the home to complement each other with nothing "stealing attention".
Robbie and Alice's approach is all about using simple materials in interesting ways to represent their individual style. "I think when using simple materials it means the design has to be perfect and when it is, it looks like you've chosen that material because it's what you wanted, not because you wanted to save money," says Robbie.
When it came to choosing those materials, they wanted to stay true to the original form of the building that Robbie loves so much. Peeling back the layers, there was a lot of red brick, steel and concrete so they continued to use those elements and added timber to give the home warmth. The home gets its industrial feel from the exposed brick, raw timber, polished concrete and black-painted steel.
The exposed brick is one feature of the residence Robbie particularly likes. "I also really love how, just by showing off the bones of the house and adding a couple of cool features, like the new stairs and benchtops, it feels like a completely different space than it did when we bought it," he says.
PROJECT TEAM
DESIGN & BUILD Homeowner Robbie Walker (robbiejwalker.com)
STRUCTURE
Steel stairs Designed and made by Robbie Walker (robbiejwalker.com)
Concrete benches Robbie Walker and Mitch Williams
FURNITURE AND FURNISHINGS
Bathroom Reece (reece.com.au)
Ply Furniture Designed and made by Robbie Walker (robbiejwalker.com)
Outdoor planter boxes Designed and made by Robbie Walker (robbiejwalker.com)
SERVICES
Bathroom fitout No Pressure Plumbing (nopressureplumbing.com.au)
Lighting Dan Collisson
WORDS / Emma Wheaton PHOTOGRAPHY / Tim Shaw
Originally from Grand Designs Australia magazine 3.2