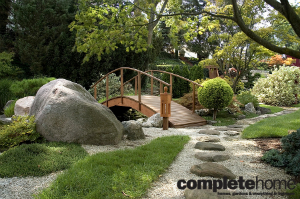 Now in their third year the Landscape Design Awards, hosted by the Australian Institute of Landscape Designers and Managers (AILDM), are continuing to do what they were established to do — recognise design innovation and professionalism from member designers
Formed in 1994, AILDM is a national association of qualified landscape design and management professionals with members in all states and major cities, as well as many regional centres. In addition to being trained designers, AILDM members have expertise in everything from drawing landscape plans and assessing soil structure to selecting plants and advising on drainage.
When you choose an AILDM member you are choosing a landscape professional who has the skills to create a garden that will be uniquely yours.
The annual Landscape Design Awards serve to celebrate the high calibre of design being produced by members across the country. As in years past, the 2007 awards' judges had their work cut out for them but after much deliberation a winner was selected for each of the seven categories. Each of these winning projects is showcased on the following pages.
To find out more about AILDM, or view a list of current members, visit: www.aildm.com.au