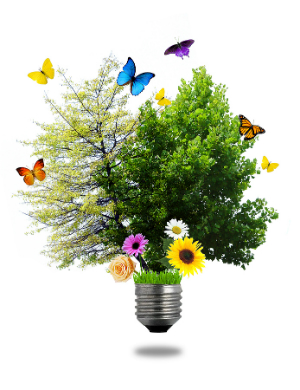 Canberra has gone from a 'bush capital' to a hub of contemporary sustainable garden design 

Story: Karen Booth
For Canberrans, as for the rest of the country, there have been significant changes in what homeowners expect of their outdoor spaces and how gardens are designed, built and planted. The biggest changes have been in the areas of water conservation, sustainability and reduced maintenance.
Amanda Evans, a landscape architect and the founder of Area Design Consultants, has a unique insight into how the business of designing gardens has changed over the years.
Her family moved from Melbourne to Canberra in 1959 where they ran a retail/wholesale nursery business for the next 42 years. "During that time, I saw Canberra change from a country town into what it is today," says Amanda. "The gardens have changed considerably over that time and in more recent years the entire landscape has been dramatically altered as a result of drought and fires.
"Canberra's early residents were given 40 trees and shrubs by the government to get their gardens started and this along with a strong street tree planting program this reinforced Canberra's bush capital identity. As front fences were not allowed, the gardens seemed to flow freely from one to another. Now in an era of urban intensification, we are seeing smaller blocks with boundaries defined by hedges and walls and there is little room left for trees."
Today, most Canberrans want low maintenance gardens, says Amanda. "Interestingly hedges are not considered as high maintenance and I feel that this is more about the perception that a hedge provides additional privacy and this is seen as value adding and possibly worth the effort of trimming it.
"The outdoor entertaining area is the next most common request. Designs which incorporate outdoor rooms with specific functions and or microclimates or which maximise views beyond the boundary (the idea of the borrowed landscape) are gaining acceptance."
Also key are issues of water conservation and sustainability. "Over the last few years, with lower rainfall and water restrictions, I am designing to optimise any rainfall which does occur so I am invariably incorporating water tanks, tiered levels and deeper garden beds to retain as much water on site. Outdoor ponds and fountains are mostly off the agenda as they are subject to water restrictions and so have lost a lot of their appeal," she says.
"As far as plants species go, many of the water guzzling plants have well and truly gone off the radar except in situations where there is a good dripper system, ample shade, deep mulch and a microclimate which suits.
"Summer shade and winter sun are so important for the sustainability of the garden especially in these harsh times and for many new gardens, this is a challenge as new house block sizes do not allow for a suitable shade tree to be incorporated into the outdoor space. We seem to be relying more heavily on shade structures, however, these do not create the amenity which a beautiful shade tree can give, nor do they provide ample winter sun when the leaves have fallen — something we really need in Canberra."
Landscape architect Edwina Richardson, founder of Brittle Gum Design which specialises in sustainable design, has had a similar experience. "Nowadays, my clients are much savvier in terms of saving water," she says. "We have had a protracted public campaign from ACTEWAgl on water saving measures which has been backed up by staged water restrictions.
"For the last five or so years, Canberra seems to have been having a drought and some years our annual rainfall has only been around 450mm. Most have realised its no longer possible to have resource guzzling swathes of exotic cold-season grasses and are coming to terms with replacing large areas of lawn with groundcovers, accent plants and gravel surfaces."
For those who still want lawn, though, there are drought-tolerant turf varieties available. Says Brett Smith of Canberra based Turf The Lot, people have changed their habits in deference to the changed climatic conditions. They are choosing to have smaller areas of lawn and they are beginning to ask for particular drought-tolerant turf varieties by name.
"The Canberra climate is extreme. A lawn in Canberra needs to be able to survive hot summers with little irrigation, as well as cold winters," says Brett. "Canberra people love lawns and are sick of their old lawn dying out after costing them a fortune for water bills. Legend and Sir Walter turf, for example, provide this for them."
As a specialist in sustainable design, Edwina Richardson attracts homeowners interested in reducing the impact their gardens have on the environment, although she has noticed an overall shift in perception and plant preferences.
"Many Canberrans are moving away from the azaleas, camellias, rhododendron and box hedging type garden that was popular for a long time and embracing some hardier plants," says Edwina.  "Many of the nurseries have been proactive in advertising plants that are hardy. Like in other parts of Australia, we are seeing lots of Lomandra 'Tanika', Dianella cultivars and flaxes used in public and private landscapes.
"When I am engaged with new clients I also like to talk about alternative landscape materials that are available in Canberra.  Wherever possible I like to reuse materials such as recycled hardwoods for screens, pergolas, furniture and use permeable surfaces like recycled crushed fine brick."
Amanda follows a similar approach: "The desire to source most plants locally drives many of my designs and I suggest materials that can be sourced locally or do not have too much embodied energy attached to them through production methods or carbon kilometres through distance from source," she says.
Landscape designer Vicky Berry of Easycare Landscapes has seen many of the same changes as Edwina and Amanda. "There has been a shift from large lawns to no or very small lawns," she concurs, "and the trend has been to move away from English and cottage gardens using plants such as azaleas, camellias and rhododendrons to more Mediterranean and Australian style gardens using small water features, crushed granite, rocks and grasses," says adds.
"Very definitely there has been a trend to more water-wise landscapes using swales and porous surfaces to capture water on-site. At the same time, we have seen more courtyard style landscapes using large format pavers and fewer plants. The plants that tend to be used in this style are strappy-leafed plants such as flax, Dianella or Lomandra.
In terms of style and quality, Vicky says: "Canberrans have always been discerning and demanding about their outdoor spaces so I haven't noticed a change there. What has changed is the number of requests for outdoor entertaining areas and in the upper income bracket, there is increased demand for outdoor kitchens."
And a final word from Amanda — on trees. "Trees are an interesting subject as there are several factors determining the reduction of our urban forest; one of which is a significant fear of eucalypts since the 2003 bushfires and the other is the size of house blocks," she says.  
"I try and get some smaller cultivars into my designs where possible and I also rely on some of the old favourite deciduous species which have proven their worth in terms of drought tolerance and leaf and flower colour, such as Liriodendron tulipifera, Prunus spp., Malus spp. and Lagerstroemia sp."
Clearly, Canberrans love their gardens and value the contribution professional design and expert advice brings. They also are showing the rest of the country the way in terms of sustainable, low maintenance design.