From the pretty perennial garden to the fernery, this is a plant-lover's paradise.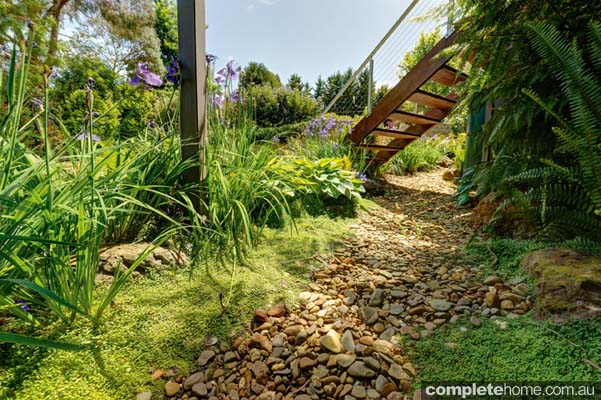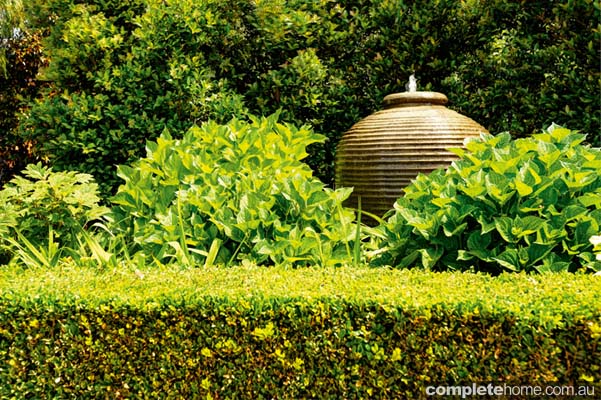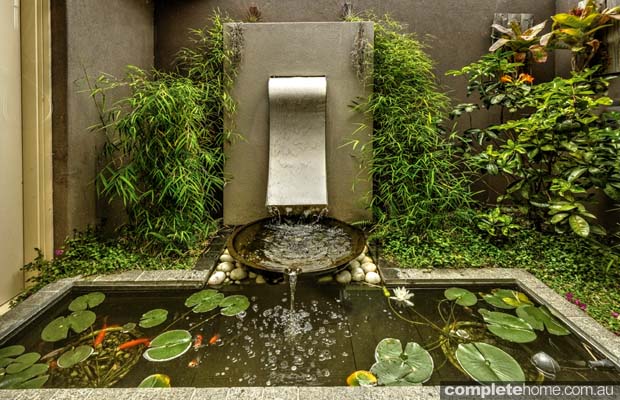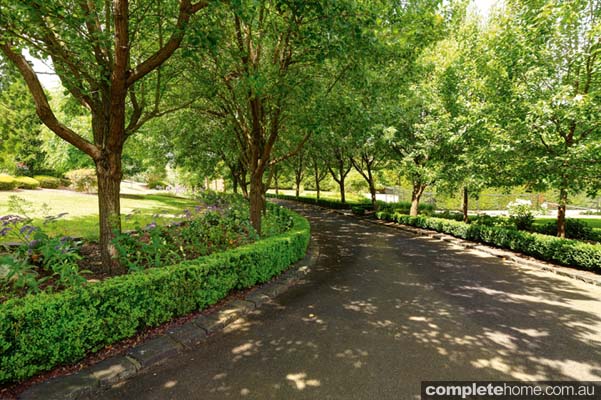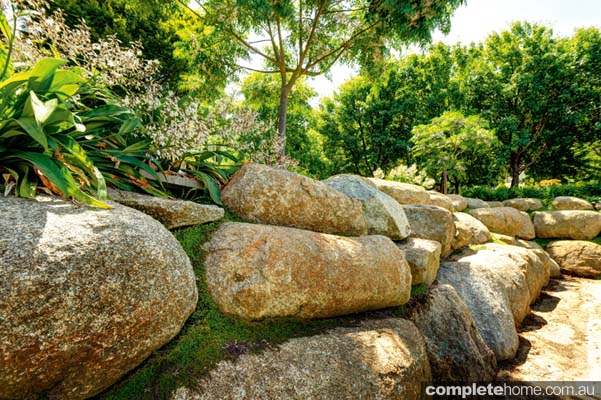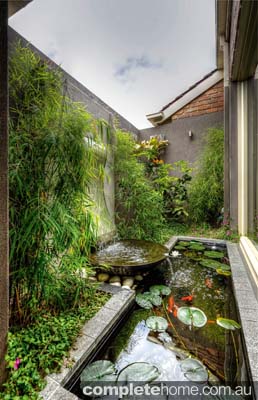 Lush, leafy and inviting … this is what is known as a "gardener's garden". No matter where you venture and no matter what the time of year, you are greeted by a plethora of plants all expertly integrated into a relaxed, semi-formal garden of copious charm.
Wayne De Klijn, of AQL Landscape Design, was charged with revitalising what was an established garden. To do this, his first priority was to renew the plant palette. "The owners are keen gardeners so they wanted an abundance of profusely flowering plants for seasonal interest," says Wayne.
"Perennials were selected for their ability to pop up out of the garden, flower and then disappear and we placed great importance on ensuring the new planting palette complemented the existing trees and plants that were to remain in the garden. We also created a fernery in an area that was very shady and wet," continues Wayne. "This garden space boasts a dry creek bed fashioned out of pebbles and the feature plant is the water iris, which produces a stunning mauve-blue flower when in season."
Creating a sub-tropical water garden was on Wayne's agenda too. This sits adjacent to the bathroom and proved something of a challenge, given the area's small (4m x 2m) size. "We had to ensure the scale and proportion of the design of the water garden complemented the view lines from the floor-to-ceiling window in the bathroom," explains Wayne.
For a modern touch, Wayne chose a stainless-steel waterfall and granite bowl, which send water cascading into a clean-lined pond stocked with fish.
While the brief began with the new planting scheme and the creation of intriguing new garden areas, it quickly evolved to include garden lighting, new turf to the lawn areas, irrigation and drainage work, improved retaining, and a new garden pathway system that leads from the front garden to the rear garden rooms.
"Massive Mini Minor-sized granite boulders were used to replace the decrepit timber retaining walls around the tennis court and form a new terrace garden. There were also drainage problems which were rectified through the use of pebble swale drains and aggie pipe installation," says Wayne.
To supply water to irrigate the gardens and lawns, a large water tank (40,000L) was installed and to illuminate the garden in the most energy-efficient way, LED garden lighting was installed throughout.
The owners now have a garden which has level changes and a layered planting scheme to ensure visual interest all year round.
PROJECT DESIGN
Landscape construction by Australian Quality Landscaping
46B Wantirna Road, Ringwood Vic 3121
Phone 1300 884 237
Email design@aql.net.au
PHOTOGRAPHY / Andrew Lecky
Originally from Outdoor Design and Living magazine, Volume 29