Liftronic Pty Limited is the largest Australian owned and managed Lift Company, making great strides in the installation, maintenance and refurbishment of vertical transport systems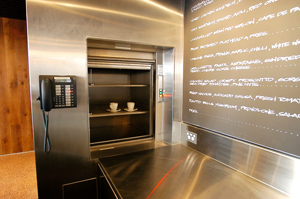 Facts at a Glance 
Cost effective solutions to upgrade or replace your lift
Company Overview 
Liftronic Pty Limited is the largest Australian owned and managed Lift Company, making great strides in the installation, maintenance and refurbishment of vertical transport systems.
We commenced operations in February 1985 and have enjoyed over two decades of success in the industry nationally.
Liftronic Pty Limited has the flexibility in meeting the needs of our clients. We are prepared to go that one step further in an endeavour to produce the ONE OFF design that may be required for a specific project. Our extensive and expanding product range is continually being developed to meet and exceed the many and varying demands placed on us by the Australian market.
Liftronic Pty Limited has the flexibility to be able to design, supply, install and maintain almost any type of lift for residential, commercial, industrial or health care applications. We also have a large range of standard design lifts to suit many applications.
It is our total commitment to strive to provide the best ongoing maintenance and service for our installations, enabling our many clients to reap the greatest efficiency in vertical and horizontal transportation needs within their buildings.