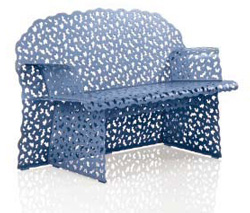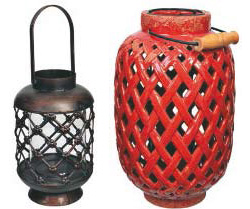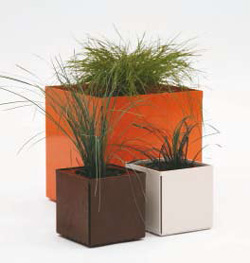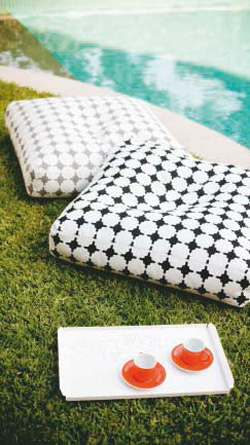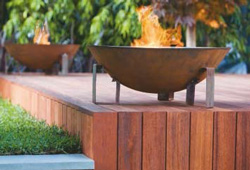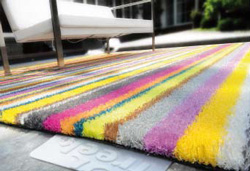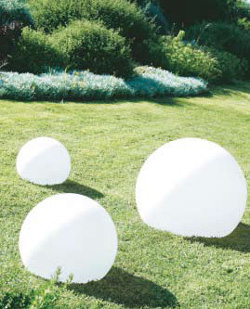 Add warmth and character to your outdoor space with these attractive additions

Q+A
Susan Tait fromTAIT Outdoors

What's the number-one rule when accessorising the outdoor room?
Create a focus with colour to highlight the space. A few accessories of the same colour palette combined will create a strong theme, bringing all the elements of the zone together.
What's your "never fail" accessory item outside?
Cushions — they're such a simple yet dynamic way to transform a space.
What's your favourite piece to use outdoors?
Outdoor rooms are wonderful for entertaining, and what could be more social than having a campfire in your own backyard? Just add friends, food and a lovely glass of Australian wine and it's magic.
Add a whimsical touch with the Topiary Bench from FY2K. The inspiration behind Richard Shultz's design was to create a chair that looked like a shrub pruned to look like a chair
Create an enchanted outdoor area with the Amalfi Mystra and Lattice lanterns. The lattice design= is available in a prominent antique red while the Mystra lantern is finished in a rich brown.
This striking selection of planters from TAIT Outdoors is a great way to add texture and dimension to your space. Embrace the outdoors and
put your favourite greens on show. These planters are available from small table-top sizes through to large freestanding floor models.
These TAIT Outdoors floor cushions are designed for ultimate relaxation. Their job is to make your free time as comfortable as possible and are suitable for lounging on the ground and by the pool. They're made with Mokum outdoor fabrics and designed in Australia
The EcoSmart Fire Dish by Jason Hodges captures the warmth and ambience of a campfire without the fuss. It features an authentic rust finish, stylish contours, and is a portable construction. It's the perfect drawcard for entertaining outdoors and is best taken advantage of when used on a balcony, deck, patio, courtyard or pool pavers.
From Freek, these vividly coloured carpets can be used anywhere you like — floors or walls, outside or inside — providing you with unlimited decorating potential and sheer decadence.
Fresh Outdoor Sphere from Beacon Lighting, available in small, medium and large.