Before you even think about heating for your home, take a step back and look at the big picture. We spoke to James Cooper from Sanctum Design to understand why correct building materials and architecture is so important.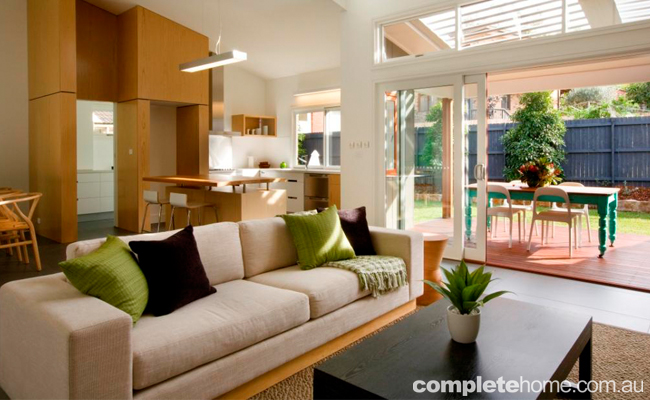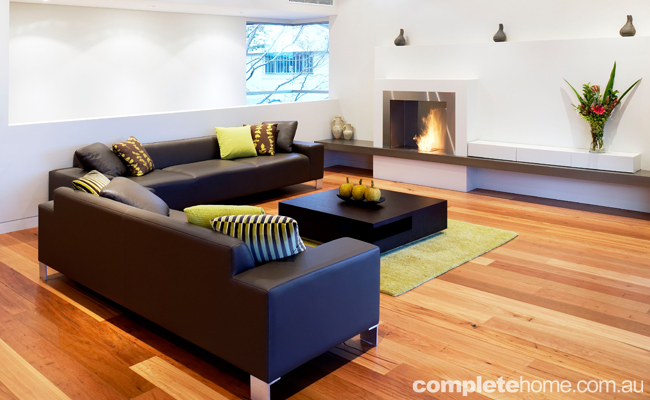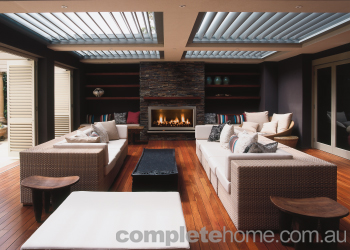 Q: When building a home, what are some of the design elements you can incorporate to achieve natural warmth in winter months?
A: North-facing glass is the best way to create warmth in winter and this can be maximised by having a solid tiled or polished concrete floor or wall in direct contact with the sun as these 'mass' elements will store the heat during the day and release it to the room as the temperature starts to cool. This 'passive' design, when combined with insulating glass and walls, can significantly reduce your heating bills in winter.
Active systems such as solar hydronic heating create a lovely radiant heat in floors and or walls for when a constant 'base load' heat is required.
Traditional systems such as (5 star) gas fireplace heaters, insulating drapes, shutters or blinds and soft furnishings such as floor rugs will all help to reduce heat loss and in turn create that cosy winter feel.
Q: What do you feel are the most environmentally friendly heating options for people who aren't building from scratch?
A: The first approach is reduce heat loss by providing weather strips to doors and installing insulating window furnishings. If roofs or floors are not insulated then this should be attended to before anything else as this can reduce heating costs by up to 50 per cent. For active heating systems I would recommended a 5-star flued gas heater such as Heatmaster Enviro for large areas, or for smaller areas, an ethanol system such as the EcoSmart fire.
Q: Where do you think the trends are heading in regards to heating the home in a sustainable manner?
A: As most new housing results in large floor areas, we see more clients adopting our recommendation for solar hydronic systems which heat the home by running hot water (which is heated by the sun) through the floor of the living areas. This works well with passive solar design as the areas are thermostat controlled. While it can be costly to install (about the same as an airconditioning system) the running costs over time are minimal and far outweigh alternate systems such as gas or electric systems.
Q: What are some considerations to help readers choose a heating method that works for them?
If considering a fireplace insert or plug-in system you will need to speak to the supplier to ensure the unit has the capacity to heat the volume required. Radiant heat is the most comfortable form of heat and is commonly produced by in-floor or in-wall systems. Radiant gas fireplaces produce a pleasant heat but may be limited by the heat output volume.
Oil-filled convective systems also produce radiant heat and are more efficient than electric radiant bar heaters. Wood/gas combustion-type fireplaces create a pleasant heat but can be costly to run if there is no cheap source of fuel. Reverse-cycle heating from fan-forced airconditioning systems is efficient to run but do not deliver the most comfortable heat, while ducted gas is less efficient but can heat large volumes effectively.
James Cooper's top three tips for a warm winter
When choosing a heating system, think about the type of heat produced — is it radiant, convective or fan forced? Radiant heat is generally the most comfortable.
Insulating the home is the first thing you should do before thinking about investing in a heating system. Also make sure any glass is insulated or protected by insulating drapes or blinds.
Do your research — not all fireplace inserts produce enough heat to warm a decent-sized room and are mostly decorative. Check the volume of the room with the outputs suggested by the manufacturers.
From Winter Warmth magazine Vol. 1 No. 2