Now that some state governments are offering a rebate to insulate your home, there is no better time to increase the comfort levels of your house by insulating and start saving on energy. We asked Fletcher Insulation, one of the three finalists in the Victorian Premier Awards for Sustainability 2008, to explain how insulation works and what the benefits are.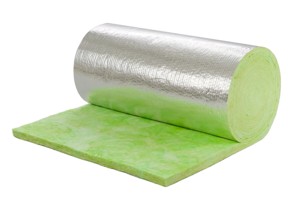 Are there different types of insulation?
Yes there are many different types of insulation. But at Fletcher Insulation, we recommend using glasswool batts. Glasswool insulation is one of the world's most researched manufactured products. It has been in use for more than 60 years and is a demonstrably safe, effective insulation material for domestic, commercial and industrial applications. Glasswool insulation was developed in the mid 1930s and has been manufactured in Australia since 1963. 
Glasswool insulation is manufactured by converting molten glass, through a blowing or spinning process, into a continuous blanket of glasswool of various thicknesses and densities. Fibres are bonded together with a phenolic resin binder, which is heat cured ensuring that the binder is converted into an inert polymer. These materials are cut and packaged to meet a wide range of standard building dimensions. 
Insulation saves money and investment by significantly improving energy efficiency and it also reduces noise. Correctly installed Pink Batts insulation will:
Significantly improve comfort levels in the home

Reduce energy running costs by reducing the amount of heat loss and gain throughout the year. Pink Batts can reduce your heating and cooling costs by up to 40 per cent

Pay for themselves in as little as three to four years and then provide saving for the life of your home

Reduce the cost and workload of equipment such as airconditioners, heaters and process equipment.

Supply no nutritional value, and will not sustain vermin

Reduce greenhouse gases given off by power stations, airconditioners, etc.

Reduce noise levels

Assist in fire protection in buildings

Cover the widest range of insulation applications
By using insulation, everybody wins. The consumer pays lower energy bills and is more comfortable. The environment wins through less air pollution and mankind wins through making building more sustainable. 
How can Pink Batts help with noise? 
No matter where you are, there is often irritating noise even in the countryside. 
Before you start building, it's worth considering the following so that you take control over nuisance noise and enjoy a more comfortable home.
Plan your home so that quiet zones such as bedrooms are located away from potential noisy rooms such as entertaining areas, or laundries.

Use hallways and wardrobes as acoustic buffers

Where possible, use carpet as a floor covering and where this is not practical, lay rugs over tiles or timber floors, especially upstairs

Have solid core doors installed, particularly for bedrooms

Entertainment areas with powerful sound equipment may need special attention
Pink Batts have an extensive range of acoustic insulation products. The building industry used a 'Sound Reduction Index', or Rw, to measure the effectiveness of wall and floor acoustic insulation systems in reducing the transfer of noise. Basically, an Rw is the difference in the level of airborne sound measured in decibels (dB) from one side of a wall, floor or ceiling to the other. 
The higher the Rw, the less noise you'll hear from upstairs, downstairs or the next room. An uninsulated stud wall with standard core plasterboard has an Rw of 33, while the same wall insulated by Pink Batts Silencer has an Rw of 38. Furthermore, the same wall insulated with Pink SonoBatts® and 10mm Boral SoundStop® plasterboard has an Rw of 40. 
Pink Batts Silencer® delivers excellent acoustic performance for both commercial and residential buildings. They are ideal for insulation in metal and timber stud wall systems, and as infill between floors and ceiling. 
Pink SonoBatts® are the ultimate cavity infill batt for room-to-room noise control installed in ceilings, between floors and internal stud walls. Pink SonoBatts® minimise airborne sound transmission using standard construction methods and timber sizes and provide performance that is equivalent to rockwool products across the frequency range. 
Is insulation possible if you live in an apartment?
Not if it has not been installed during the construction of the building. However if an apartment has its own roof space you can retrofit batts in the ceiling. 
At what stage of building or renovating is the ideal time to insulate?
In most cases, the best time to install batts in walls or ceilings is during the construction stage of the new home or extension. However, if you have a pitched roof and flat accessible ceiling you can have Pink Batts insulation installed and you can top-up your existing insulation if it is insufficient or of poor quality. 
For More Information on Fletcher Insulation (Vic) Pty Ltd: 
Factory 1, Lot 2 Jarrah Drive
Braeside Vic 3195
Tel 03 9580 6900