Natural materials, especially timber, transformed this tired house into an inspirational home.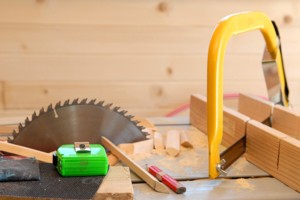 "Prior to the renovations, the house was dated and very suburban. It was a tired old project home that had been extended a few times by previous owners. The client's brief for the project was to design a home with lifestyle solutions; not like a project home." This was how John Bourke from Home Plan Architects described his client's home before the initiation of an intricate restoration project which saw the old home transformed into an inspirational family residence.
"Only the footprint was kept from the original structure, with most walls replaced; the sub-floor was kept," explained Bourke. "The project involved designing a five-bedroom home with open-planned living spaces to fit into the site and neighbourhood.
"The inspiration for the design came from the use of natural materials, including recycled hardwood, used to achieve an ambience yet have high technology combined with energy efficiency. My favourite part of the renovation is the natural light coming from the clerestory windows with vaulted ceilings and the central void area. One neighbour was concerned with privacy and objected to council. We overcame the concern by using obscure glass to some of the first-floor windows.
"The combination of natural materials with sunlight and interesting spaces creates a pleasant ambience and 'wow factor'. The owners love the house and the lifestyle it creates, which is very rewarding to the architect. Several people have commented on the design and asked about the materials and construction."
Project Particulars:
Designed by: Homeplan Architects
Unit 20, 22 Hudson Avenue, Castle Hill NSW 2154
02 8850 7688
www.homeplan-architects.com
Built by: Maxwell Building Constructions Pty Ltd
0404 499 547
Interior designer: Homeplan Architects — John Bourke
Flooring: Blackbutt
Walls: Brick veneer and cedar-clad timber frame
Kitchen: Benchtop: Corian. Cabinetry: Kastel Kitchens.
Lighting: Pelmet lighting and low-energy downlighting.
Windows + external doors: Cedar-framed windows and stacking doors.
Skylights: 'Velux' skylight.
Decking and terrace areas around pool: Tiled with natural split stone.
Front fence, privacy screens: Oil-stained timber.