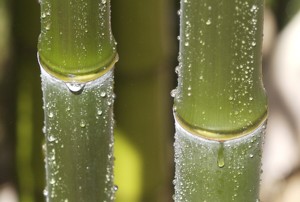 Now you, too, can enjoy the timeless beauty of a tropical shade structure
Bamboo Habitat, best described as a garden centre offering tropical-style accoutrements, offers a wide and unique range of custom-made shade options, bamboo screening, hand-carved garden art and water features.
A cool, shaded area for relaxing is an asset to any garden and what better way to seek relief from the often harsh Australian sun — while simultaneously creating a lovely vista in your garden — than with an authentic Indonesian gazebo or a Bamboo Habitat-designed contemporary shade structure?
Bamboo Habitat offers four main styles of traditional, tropical gazebos to cater for all tastes and budgets. The Premium and All Coconut ranges, for example, encompass many sizes and designs and you have the choice of hand-thatched Alang Alang roofs woven by Indonesian master craftsmen or kiln-dried Ironwood timber shingles.
All gazebos are built with a roof framework of either hardwood timber or coconut palm and have strong posts of coconut-palm wood. They are also built to suit Australian weather conditions, are 100 per cent waterproof and come complete with a traditional terracotta crown and carved fascia designs.
As Bamboo Habitat custom-builds its traditional range in Indonesia, it has the flexibility to offer a variety of features to ensure that your gazebo will reflect your own sense of style and meet your family's requirements. You have a choice of optional extras such as hand-carved post designs, stone floors, half walls, slatted walls and outdoor blinds for privacy.
Large or small, simple or dramatically hand-carved, a Bamboo Habitat traditional Indonesian gazebo will create romantic ambience in any garden. If your home lends itself to a more contemporary, streamlined style, why not consider a custom-designed tropical shade structure? Made from merbau hardwood with your choice of bamboo ceiling and weatherproof roof, these shade structures will give your home the feel of an island paradise.
BAMBOO HABITAT
Shop 5, 1260 Princes Highway,
Engadine NSW 2233
Tel: (02) 9548 5097
Fax: (02) 9548 5092
Email: baliandbeyond@bigpond.com
Website: www.bamboohabitat.com.au