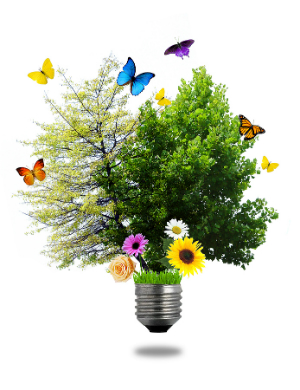 When it comes to sustainability, it seems we Aussies are beginning to see the light
Story: Karen Booth
So how interested are we in living and gardening sustainably? Well, pretty interested — and it's an interest that is steadily growing, especially among young Australians.
Earlier this year, the Nursery & Garden Industry Australia (NGIA) commissioned a survey as part of its Life Is A Garden initiative to gauge where we Aussies stand on environmental issues and our own backyards. The results were encouraging.
According to the News Poll survey, 60 per cent of Australians believe the strongest impact they can make on the environment is in their own backyard. An impressive 91 per cent of respondents said they found the idea of a sustainable, environmentally friendly garden appealing, with 63 per cent saying they currently had an edible garden, up from the year before which shows that the "grow your own" message is getting across.
Support for more green spaces was strong, with 89 per cent saying local governments should increase the number of local parks and grassed areas. The most enthusiastic support for this came from those aged in the 25-34-year category (95 per cent).
Young adults also showed a particular interest in edible gardening, with 83 per cent saying the idea of having a vegetable/herb/fruit garden held appeal.
It was also heartening to see we're becoming more water-savvy. According to the survey, 76 per cent of us consider using water-efficient products when planting and 71 per cent choose water-wise plants or other plants suited to the local environment.
"The face of the Australian garden is changing both by what is being planted and by who is doing the planting," says NGIA spokesperson, Tracey Wigg. "Australians now see their backyard as a way to make an environmental difference through sustainable and water-wise gardening choices, where a few years ago the trend was more toward formally designed landscapes. It's exciting too to see so many young people actively getting out into their gardens and doing their bit to better the environment."
To learn more about starting up a backyard veggie patch or becoming a water-wise gardener, visit www.lifeisagarden.com.au
Wildlife-friendly furniture
You can do your bit for wildlife conservation this summer by looking for outdoor furniture that bears the Forest Stewardship Council (FSC) stamp of approval. An FSC label means the timber has not been sourced from logging operations that result in the destruction of habitat for critically endangered species. FSC-certified products are becoming more readily available in Australia, with Bunnings leading the way as the first major hardware retailer to only stock FSC-approved timber outdoor furniture.
A great place to start
There is no substitute for hands-on experience, especially when the topic is eco-friendly gardening. Mary Horsfall is a self-sufficiency expert who took her own property in northern Victoria and created a sustainable, environmentally friendly garden from the ground up.
Mary has drawn on this experience to write Creating Your Eco-Friendly Garden (CSIRO Publishing, rrp $39.95), a practical guide to establishing drought-resistant, sustainable, bio-diverse gardens that use non-chemical methods to deal with pests and weeds.
All the photos are of Mary's garden and the story of its development forms the backbone of the book. However, her advice is for anyone interested in taking a more environmentally sensitive approach to gardening, no matter where they live.
As Mary writes in the introduction: "We humans too often unthinkingly have a negative environment impact; we use the earth's resources, leaving nothing but waste in their stead and fail to consider the importance of the natural systems that are essential to our survival. It is within our power to reduce our environmental impact, and creating an eco-friendly garden is a great way to start."