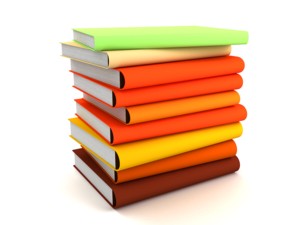 How to Build Your Dream Garage
Lee Klancher
Published by MBI
RRP $39.99
Distributed by Capricorn Link
Available from all good bookstores
For wholesale enquiries, please contact Capricron Link at books@capricornlink.com.au
The garage is a sanctuary, a place to indulge your hobbies – those hours in your garage are your chance to get away from the daily grind. If you want to build a beloved ride, house a prized collector car or spend some quality time with a motorcycle, here's the book for you. An essential tool for building your dream garage, this book takes readers from inspiration to reality in engaging and easy-to-follow steps. Building your garage should be a joy, and this books ensures you can make your garage cool and save money. It takes into consideration available space, local building regulations and budget, so you'll have your very own space in no time. Author Lee Klancher explains all the issues a homeowner must cconfront when planning and building a new garage or adapting an old one to accommodate new vehicles and needs. There's even step-by-step tutorials that even the most basic garage owner can accomplish. Klancher walks the reader through the entire process, from preliminary issues such as zoning and building permits, to dimensions and materials to finishing a space with workbenches, lighting, flooring and wall coverings.
Architecture Inspired by Australia
David Sullivan and Joseph Buch
Published by Mint Publishing
RRP $80
Distributed by Tower Books
Architecture Inspired by Australia travels around our nation, capturing the design challenge of the one-off country house, by architects all actively involved in urban projects. These country-house projects give the architects the chance to show their own design ideas, unconstrained by the enforced economies of multiple housing or the technical constraints of large building projects. This usually means the design process is usually a more pleasant experience. The book displays some of Australia's best architects responding to a wide variety of sites and conditions – from Dover Heights and Seaforth (Sydney) to the Kangaroo Valley and Kiama (NSW), Town of 1770 (Queensland), the Adelaide Hills (South Australia), Margaret River (Western Australia) and Mount Macedon (Victoria). Architecture fans will recognise such names as Glenn Murcutt, Ian Moore, Adrian Iredale and Peter Stutchbury, whose projects all feature here.
Architecture Materials: Glass
Simone Schleifer
Published by Evergreen
RRP $49.95
Distributed by Tower Books
The history of glass goes back more than 4000 years – the Romans were the first to use glaze their windows to keep out wind and weather. But the 18th and 19th centuries saw the production of larger, more transparent and thinner panes of glass. Glass is now used worldwide as a construction material by renowned architects worldwide for industrial buildings and private houses. This volume presents 24 contemporary projects from all over the world, with 300 illustrations and architectural drawings. One project of note is Mies van der Rohe's Farnsworth House from 1951 in Illinois. Also showcased are projects from Ireland, Austria, Spain, Mexico and Peru.

Architectural Materials: Wood
Simone Schleifer
Published by Evergreen
RRP $49.95
Distributed by Tower Books
Wood is the oldest and most alive building material available – it's found almost everywhere in the world, can be used for numerous purposes and is easy to work with. Trees have been used for construction for thousands of years and we feel close to this material, and wood surrounds us in our daily lives, making our surroundings homely. Today, wood is still favoured for its energy-savng and environmentally friendly characteristics. It is durable and stable, and those who know and use wood's natural qualities have a very versatile material at their disposal which comes to life in the hands of a creative builder and designer. Architectural Materials: Wood takes us around the globe, showing how this beautiful building material has been used in 25 projects from around the world, including in New York, Sao Paulo, Los Angeles, Istanbul, Central Victoria and Stockholm. Floorplans are included, too.