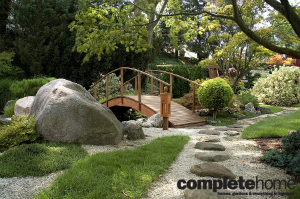 Prepare now before ember attack destroys your home
When choosing a gutter guard, you want something that is tough, non-flammable and will last the distance. Enter Gumleaf Gutter Protection.
Made from durable, long-lasting BlueScope Colorbond steel, Gumleaf gutter guard has been independently tested to Australian Standards 2331.3.1-2001/ASTM B117-03 and achieved excellent results. What is more, it has a CSIRO-tested flammability index of 0, making it ideal for bushfire-prone areas.
As you would expect, the main job of a gutter guard is to prevent gutters from becoming clogged with leaves and other types of wind-born debris, which Gumleaf Gutter Protection does to perfection. Leaf-clogged gutters can cause fire to spread or result in overflowing gutters during heavy rain.
Another benefit of having free-flowing gutters is that your rainwater tank will fill around three times faster. In these times of drought, you don't want to waste one precious drop of water.
Gumleaf is able to do its job very effectively because of its efficient louvred design and unique eye-shaped holes which enable rainwater to enter the gutters while simultaneously allowing the leaves to blow off. Any Colorbond colour is available, but Woodland Grey is the most popular as it doesn't discolour.
Far superior to plastic guards, which are prone to cracking or bubbling when subjected to extreme changes in weather, Gumleaf gutter guards come with a 10-year warranty but the manufacturers say you could reasonably expect more than 20 years of reliable performance.
Gumleaf gutter guards can be installed by the do-it-yourselfer or you can call on one of the company's preferred installers if you'd rather leave it to the professionals.
Gumleaf Gutter Protection is an Australian-owned business operating throughout Australia and New Zealand. The product can be purchased through any Bunnings Warehouse store or direct through Gumleaf Gutter Protection. In addition, the company has preferred installers in most areas.
If you would like to request a copy of the installation DVD, you can call or email Gumleaf Gutter Protection (see contact details below). To find out more about the product, visit the website.
GUMLEAF GUTTER PROTECTION
Tel: 1300 486 532
Email: info@gumleafgutterguard.com
Website: www.gumleafgutterguard.com
Website: www.diygutterguard.com.au