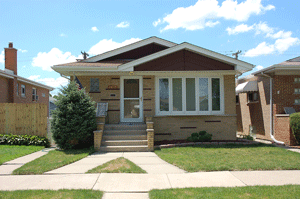 Originally a classic Californian bungalow, this stunning contemporary residence is now virtually unrecognisable
This renovation explores the context of the existing house, the back garden and the adjacent residences. It involves alterations and additions to a 1940s Californian bungalow for a family located in the Perth garden suburb of Menora.
As Adrian Iredale of Iredale Pedersen Hook Architects explains, "As a consequence of recent council policy changes [that require additions to be a copy of the original house], this project is now a built manifestation of a unique moment in time. It demonstrates the advantages of preserving the streetscape while creating a new form of architecture that is respectful to the original and surrounding residences, but defines new ways of living and responding to the context that is not constrained by the past.
"Internally, the project reflects special moments in the existing Californian bungalow and moments of light, form, material, family inheritance, construction systems and structure are reinterpreted and abstracted but always delicately manipulated. The main space is left purposely loose in function, a large room that straddles the duality of the specific and the universal, a room that can be interpreted and used in many ways. The kitchen surveys this space while looking onto the pool and jacaranda tree, a slight hinge in the wall and twist of the kitchen cabinet locks this firmly into the embrace of the tree.
"Upstairs, each room is carefully placed to survey a contrasting section of the surrounding context. The study looks back onto the majestic old houses [the early houses built for wealthy members of society]. The youngest boy's room looks onto the mature jacaranda tree, offering a sense of security and large familiar arms, while the oldest boy's room looks diagonally out of the property to the distant context, creating a place to dream about the future.
"Our process of procuring this project with the integration of the builder from the sketch design stage combined with the round-table discussions of architect, builder and engineer resulted in a product that is economical. The choice of a structure being primarily plantation pine timber combined with a frugal use of steel and exposed plywood sheeting providing unique stiffness reinforces this cost-effectiveness.
"Materials removed from the original house were carefully re-interpreted. Tiles were crushed and placed in exposed soak wells, floor timbers are recycled jarrah, structure is plantation timber, cladding is plantation plywood, windows are thin steel or recycled jarrah or recycled leadlight, doors were salvaged from second-hand stores, new doors are hoop pine veneer, floors have good thermal mass, windows are carefully placed for natural heat gain in winter and protected in summer by the jacaranda tree or the recycled jarrah screen.
"This project expands the notion of sustainability to include social, cultural, contextual, economical and environmental considerations to the benefit of the occupants and community. The value of such a small-scale intervention should not be underestimated."
Project Particulars
The project was designed by [name?] Architects
Phone: (08) 9322 8552
[two builders?] Builder: Ian Whittle
Structural engineer: Bill Butler
[two builders?] Builder: The Period Building Company
Photographs: Peter Bennetts
FLOORING: Recycled jarrah floorboards and decking by Re-Mill
WALLS: Boral Evolution rough-sawn plantation plywood cladding on treated pine framing
AIR-CONDITIONING: Panasonic air-conditioner by Austramec
KITCHEN:
Benchtop: Silestone; stainless steel
Cabinetry: Black-Japan finish jarrah veneer; clear-finish hoop pine veneer; wrapped plastic laminate.
Joinery: Shepherdcraft Furniture
Rangehood, cooktop, oven + dishwasher: Kleenmaid
SANITARY FIXTURES + BATHROOM FITTINGS:
Joinery: Shepherdcraft Furniture
Tapware: Nokken Porcelanosa; Intermix Geoviva by Reece
Shower base: Posh Cantebury by Reece
Bath: Kaldewei by Reece
Basins: Caroma Milan semi-recessed; Ideal Standard by Reece
Toilet: Caroma Milan by Reece
Towel rails, robe hooks, etc: Dorf Milan
LIGHTING:
First floor wall lights: Sled 30 curved glass oyster by Lighting Advisory Service
External lights: Mini Freo wall light by Lighting Advisory Service
WINDOWS + EXTERNAL DOORS:
External: Recycled jarrah, Integrain finish
Internal: Black-Japan finish recycled jarrah doors and frames to first floor. Hoop pine sliding doors to first floor. Recycled leadlight widow glazing and doors
LANDSCAPING:
Soft landscape by owners.
Landscape and pool design: Alice Steedman Architect, built by Exclusive Pools.