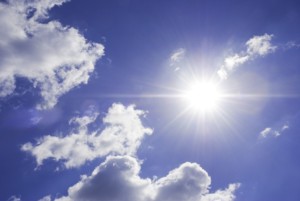 Thanks to LouvreTec, the sky's the limit when it comes to modern design and practicality for homeowners looking for shelter options from the sun
Architectural styling is definitely an attractive feature, but it is not the only reason LouvreTec products are being used on high-profile homes and buildings these days. The practical solutions they provide to the ever-increasing demand for shelter from the harmful effects of the sun on people, furniture and furnishings is even starting to outweigh the ability to shelter from the rain and wind.
When LouvreTec's environmentally friendly products are specified they can greatly reduce energy consumption and lead to cost savings for home and building owners.
The LouvreTec product range represents some of the most innovative opening roof and sun louvre systems available in the world. From waterproof opening roofs to adjustable wall panels, louvre shutters, 40mm mini louvres through to 600mm maxi louvres, louvred gates and fences — a wide range of carefully crafted options are available.
PROJECT PARTICULARS
PHONE: 1300 MYLOUVRES (1300 695 688)
Melbourne 03 9770 4184
Queensland 07 3393 3355
WEBSITE: www.louvretec.com.au or
www.louvretecmelbourne.com.au