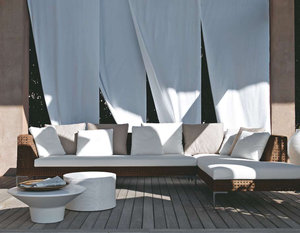 Brisbane is a city that embodies a splash of contemporary appeal, mixed in with its original design and layout. With an array of charming and preserved old-world cottages, lovely gardens, quaint parks and classy restaurants, it is the destination that caters to everyone. The city centre is made of a blend of historic buildings as well as modern skyscrapers. Brisbane Casino, once the Old Treasury Building, is a definite must-see for its captivating architecture, energetic casino and gourmet cuisine. The Parliament House is a French renaissance building overlooking the gorgeous Botanical Gardens.
The gardens are truly a sight for sore eyes in one of the brightest and sunniest cities in Australia. The Regent Theatre, one of the oldest picture palaces in Brisbane, greatly resembles the styles of traditional American Hollywood. The original decoration on the inside is borrowed from a mixture of Spanish, Gothic and Romanesque origins. There is also a marble staircase that is sourced from local marble and the ceilings are cathedral vaulted, presenting a spectacular view above. Miegunyah Folk Museum is a piece of art that depicts the cultured Victorian era. It is furnished in a style attributed to the 19th century, adorned with iron lace balustrades, filigree columns and friezes. St. John's Cathedral has a stone-vaulted ceiling, a round stained-glass window called the Millennium window, and beautifully carved figures above the choir and canon's stalls. Built out of sandstone, it is thought to be the last neo-gothic building completed in the world. This historical landmark is used as an art gallery, a venue for musical performances and by the local congregation. For something a little different, visit the Chung Tian Temple (which means "middle heaven"). It was constructed using traditional Chinese Buddhist architecture. Surrounded by nature, the temple provides a peaceful venue for the community. Brisbane is a city rich in artistic design, infusing history with the present. It truly is a significant source of design inspiration for designers and architectural buffs.
Eclectic mix
HG Inside incorporated the warmth and luxury of beautiful Toowoomba into this living space. There's an eclectic mix of styles and textures that work well together — including the velvet sofa and white chairs in the living area. Owner of HG Inside, Helen Glover, revels in harmonising contemporary looks with vintage influences such as this unique project. For more information, contact HG Inside on 0401 173 067 or email helen@hginside.com.au
Soft and graceful
Internationally acclaimed textile house, Nobilis, weaves a combination of bamboo and polyester for a truly beautiful drape. The bamboo component contributes to the softness while the polyester aids with its lightweight quality. The semi-transparent fabric reduces harsh glare with fluid grace. The natural sheen of the bamboo makes this particular fabric reversible. Bamboo is an eco-friendly material using virtually no pesticides and fertilisers, and grows very quickly. All parts of the bamboo plant are used or recycled.
Vibrant and unique
Pull up a chair and enjoy the sunshine with Ollie & Lloyd and Olive Home, as you are invited to celebrate the arrival of spring with Relax Chairs by Yuzuru Yamakawa. Available in a small range of colours, the Relax and Relax Highback chairs have been an extremely popular addition to Ollie & Lloyd and Olive Home. These comfortable and modern chairs have matching ottomans (sold separately) and work very well with the current range of Missoni homewares to create a vibrant and unique style for your home or verandah.
The perfect collection
Brisbane-based John Croft Design loves the Designers Guild's Zephirine collection of wallpaper, fabrics, cushions and rugs which complement each other beautifully. John loved it so much he refurbished his reception area using the wallpaper and fabrics of this wonderful, different and very striking range. Designers Guild stands behind its products and has always been known for its quality, durability and superb collections, which is very important for John and his clients.
Make a difference
The Cassius sofa bed from Innovative Living is a contemporary three-seat sofa that converts fluidly to a comfortable bed. No heavy unfolding mechanisms, just roll the seat forward and the back hinges flat. It is available in double or queen sizes, and in a choice of more than 70 Innovation fabrics. The sofa is constructed with a sturdy steel frame and has a pocket spring system in the seat and back for comfort and durability. Innovative Living offers furniture that makes a difference in everyday life.
Stylish weave
The Straw lounge chair combines the classic art of weaving with an unfailing Scandinavian expression. The woven surfaces give the lounge chair a lightweight appearance and excellent comfort. This unique piece is made of stainless steel and paper yarn and is available in natural and black. Available from Ambience.
rustic charm
This subtle, rustic lamp is just one of the many charming and inspired pieces available from Les Salles. Les Salles offers more than just stunning fabrics and expert advice; it allows customers to become their own interior designer, an opportunity to DIY and have control over their home. The lovely staff and breathtaking selection of furntiture and fabrics act as the perfect set of tools for clients to create their dream home.
oak masterpiece
This beautifully crafted European oak armchair at The Modern furniture store is an excellent example of Scandinavian design capturing the aesthetics and functionality and form of the mid-century masters. The chair is handcrafted with a large single piece of bent European oak forming the backrest and fully doweled joints. Options of finishes include either leather (chocolate, black or tan) or charcoal upholstery. The Modern furniture store specialises in Scandinavian designs and is located in the heart of the James Street precinct in Brisbane's Fortitude Valley
unconventional design
Louvreline panels provide an interesting design alternative to conventional louvre screens. Louvreline blades are rectangular in shape and produce a clean, contemporary look. Use them as a "new concept" wall panel, screen or balustrade to incorporate innovative design into your home. This new-age look comes in either a flush or weatherboard style, motorised or hand-adjustable, and in a range of sizes. European studies have proven that by regulating the sunlight in the correct way, you can save up to 10 per cent of your energy consumption and therefore reduce CO² emissions.
coffee sensation
Globe Interiors is proud to announce the arrival of the sensational range of Casa BUGATTI homewares to its Fortitude Valley and Bundall showrooms. Casa BUGATTI presents a whole new world of amazing creativity that ranges from classic refined style to the highest level of modern technology. The DIVA Espresso Coffee Machine's classic design and innovative technology allows you to enjoy your coffee just the way you like it. The amazing DIVA offers you the choice of using ground coffee or pods. The Bugatti range is available from Globe Interiors.
gateway to music
The Aura Note Premier is a complete high-end audio music system built for the 21st century. UK industrial designer, Kenneth Grange, has taken pains to make Aura Note Premier as simple as possible while giving it a timelessly cool, modern look and feel. The use of a disc stabiliser harks back to analogue turntable days. It is a feature that renders the best sound from CDs. Many people today use their personal computers as their primary music source-search engine, library and player in one. The Aura Note Premier is your gateway to enjoying beautiful music with or without the use of earphones, or from computer speakers. When connected to your PC via USB, the Aura Note Premier reveals sonic treasures that would otherwise remain hidden.
rustic yet chic
The Jacob armchair from Hamptons Home Living radiates rustic beauty. The chic oak finish complemented with vintagestyle linen upholstery creates undeniable overall appeal. The luxury feather-seat cushions boast the epitome of true comfort. Hamptons Home Living is a combined homewares store and café based in a beautiful old Queenslander with stunning verandah views. An array of wonderful stock is on offer, including cushions from the Brown Trading Co, raffles chairs from Verandah House, candles from Ecoya, glassware from Riedel and Plumm and cutlery from Laguiole.
antique charm
Every antique embodies charm infused with unique appeal. At Commercial Road Antiques there are numerous display cabinets carrying an array of collectables, ephemera, jewellery and militaria. Interspersed throughout are the most exquisite items to adorn your home. From fine china trios and sterling silver to ivory carvings, collectable lighters or pens, the cabinets are a constant source of wonder and surprise for the gift shopper and serious collector alike.
outdoor classic
Inspired by those big rattan and cane armchairs of South-eastern Asia, Patricia Urquiola re-vamps the look with the Driade Pavo Real. Volumes expand, braids are doubled, and patterns appear unexpectedly and gracefully fragmentary. This incredible piece is suitable for indoor, with the seductive tactility of natural materials, or outdoor, thanks to the strength of aluminium and synthetic yarn. The Pavo collection has introduced an extremely exotic design.
romantic furniture
Paris Design Living, houses the finest and most sought-after French provincial pieces available. Crafted and styled for royalty, these are timeless products that deliver luxury and presence, while still showing warmth and modesty, as only French Provincial products can. The Fauteuil Romance LXV chair is a French Provincial Louis XV-style chair that combines comfort and class like no other. Its wide stance and detailed hand-carved finishing and features make it a stand-out item in any room. While the Romance LXV has a blend of dominance, it still remains soft enough to fit with the most modern décor on the market. The Romance comes in both a black ceruse, as shown, or a cedar ceruse with tan fabric.