Visitors will be able to reserve a free seat at DesignBUILD and listen to more than 21 speakers share their expertise and the latest industry trends around designing for environmental sustainability. DesignBUILD 2014 will take place April 2 – 4 at the Melbourne Convention and Exhibition Centre.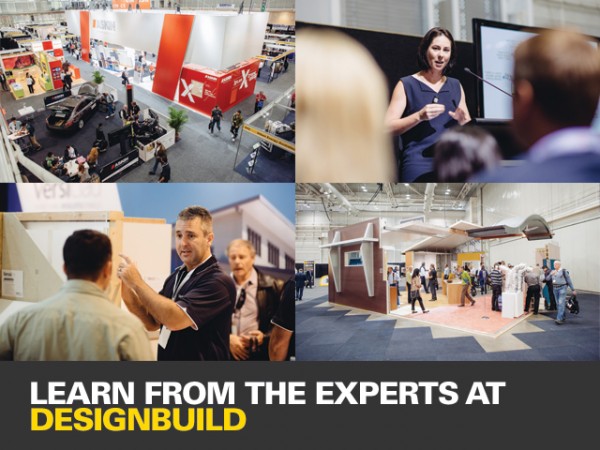 Curated by the Australian Institute of Architects on days 1 and 3, the seminar series titled Industry Insights will feature sessions by corporate heads of     Australia's leading industry brands like Dulux, Viridian and Bondor.
The inaugural Sustainability Day on April 3 includes a keynote from the Australian Building Codes Board, and the Building Designers Association of Victoria (BDAV).
An interactive Panel Session, facilitated by Australian Living, will tackle the issue of sustainable building certification. Panel members include representatives from the Green Building Council of Australia (GBCA) and Good Environmental Choice Australia (GECA).
Graphisoft ArchiCAD, responsible for the industry's first BIM software for architects, will present on day 3, and is a must-see for designers, architects and engineers of building spaces.
Visit www.designbuildexpo.com.au and register for free entry using the promo code SOURCE. Then check out the Industry Insights program, and reserve a seat for free as a DesignBUILD visitor at www.designbuildexpo.com.au/industry-insights